Using Deskera People, the admin of the system can amend or change their company's details.
First and foremost, go to the 'Setting' tab on the sidebar menu >> Company details screen will appear
If there are any changes in the company details, as an admin you can amend the changes in Company address. Tick on the Checkbox 'This is work location' if you want to make these changes address as Work location address.
How to Add, edit and delete CPF account using Deskera People
Click on the Add new button available under the CPF account section. Below mentioned CPF form will pop up where you need to fill in all the required details,
As an admin, you have an option to create a CPF account for your company by clicking on the Add new button available under the CPF account section. Below mentioned CPF form will pop up where you need to fill in all the required details,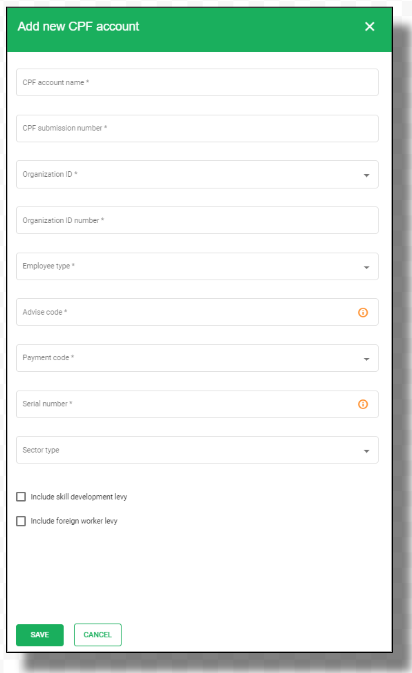 Once all this information is filled and verified click on the Save button to add the new CPF account in the system
Edit and delete CPF account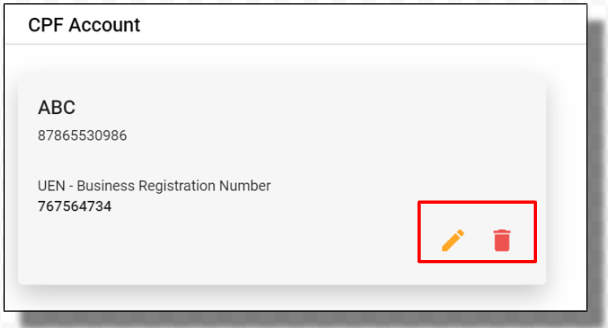 CPF Report Generation