If you wish to add additional information about your contacts in the system, you can do so. Create the custom field in the Setting tab and make sure that it is enabled in the Contact Module.
Go to the Contact tab on the sidebar menu.
When you are creating a new contact, fill in the necessary field such as contact name, UEN number, tax number, etc.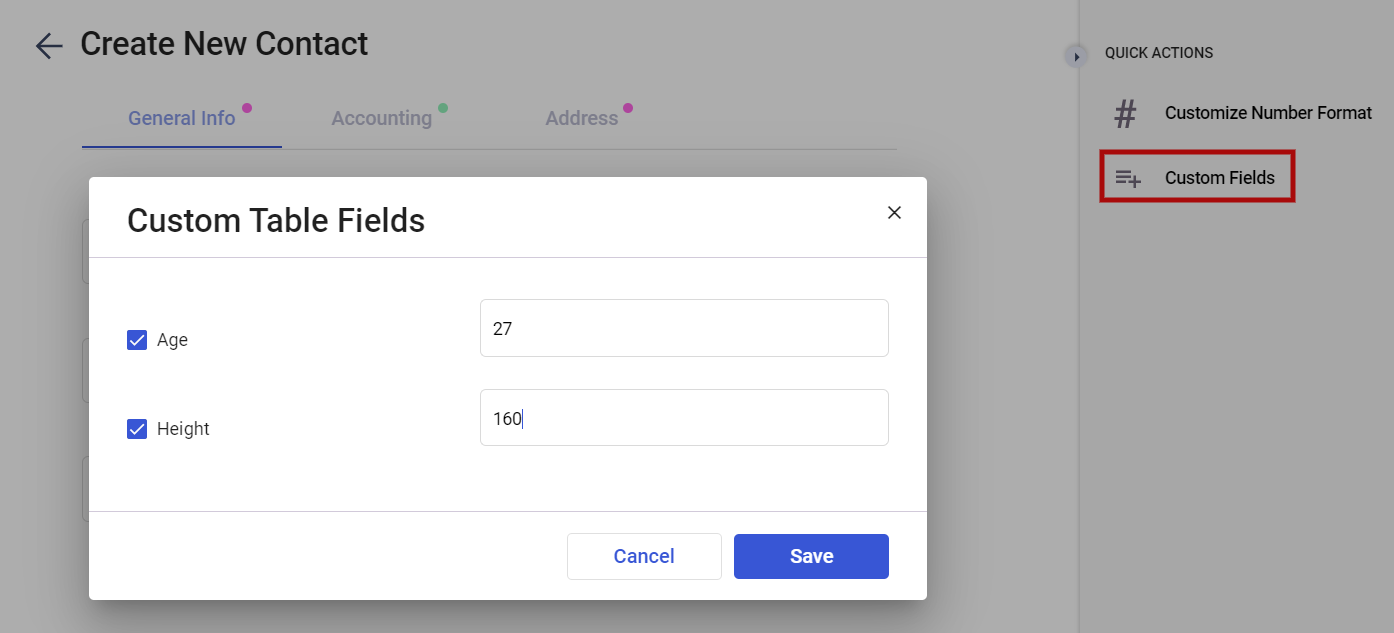 3. Once you have done filling up the contact's shipping and billing address, click Next.
4. In the Custom Field tab, select the fields as shown on the page. The custom fields here are shown based on the fields you have created in the custom field master. Click the Update button.
5. Finally, click on the 'Save' button.