You can edit the details of the warehouses you have created on the Deskera Mobile App if required.
Below mentioned are the steps Deskera users can follow to make an adjustment to the details of an existing warehouse,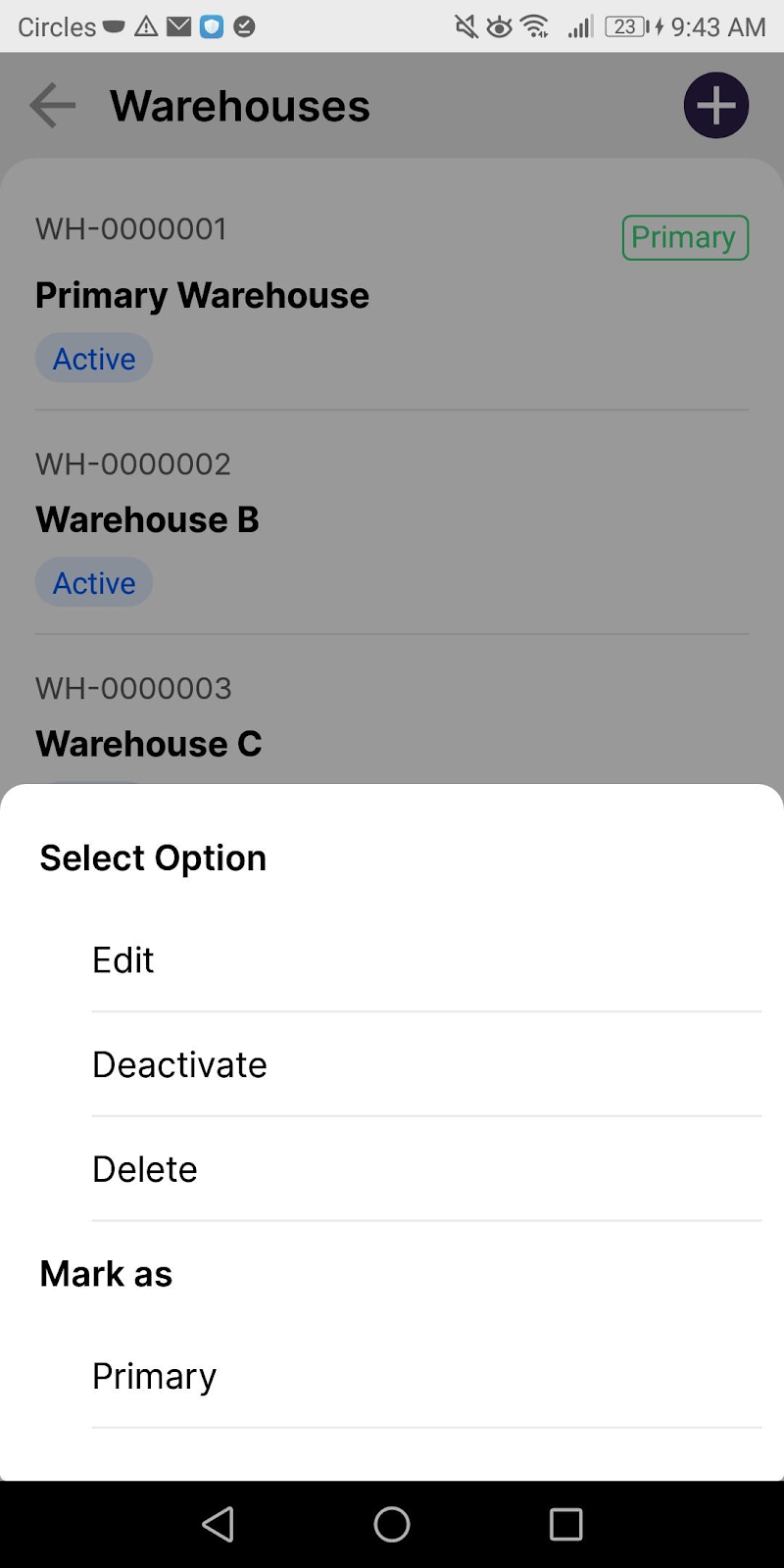 1. Click on the 'Warehouse' icon 'under the Business Module
2. Three options will pop up for the selected preferred warehouse.
3. Select the 'Edit' button to edit the warehouse name, unit, address, city, postal code, and State. Then click on the Tick button so dave the edited details
4. You may also choose to Mark the warehouse as Inactive if the warehouse is not in use at the moment by clicking on the Deactivate button.
5. If the warehouse will not be in use, you have an option to Delete the warehouse completely from the app.