It's crucial to make sure that the cash balances on your organization's balance sheet are matched to your bank account statement.
This process is known as bank reconciliation.
Bank Reconciliation helps to ensure that there are no payments are left unchecked. This process also helps greatly to identify if there are any fraudulent transactions.
Using Deskera Books, you can opt for auto bank reconciliation if you do not have any time to record the bank reconciliation manually.
Before performing auto bank reconciliation, you need to ensure that your bank is connected to SaltEdge, Plaid, or Yodlee.
You can refer to the article here to find out more.
How can I perform bank reconciliation?
Once you are logged in to your Deskera account, go to Deskera Books.
On Deskera Books' main dashboard, click on Bank via the sidebar menu.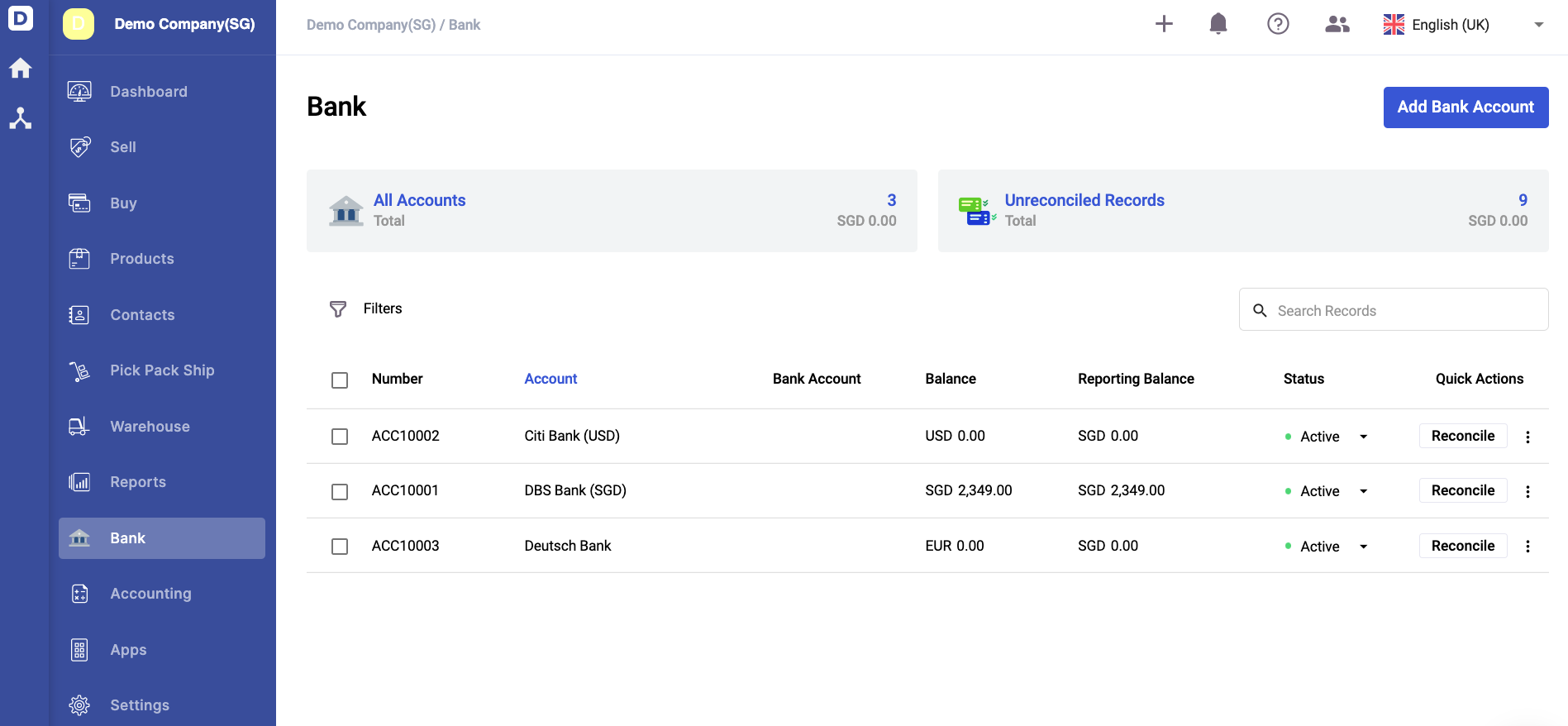 3.  The system will direct you to your Bank Overview screen.
4.  Click on the respective bank and the system will direct you to the respective bank details screen.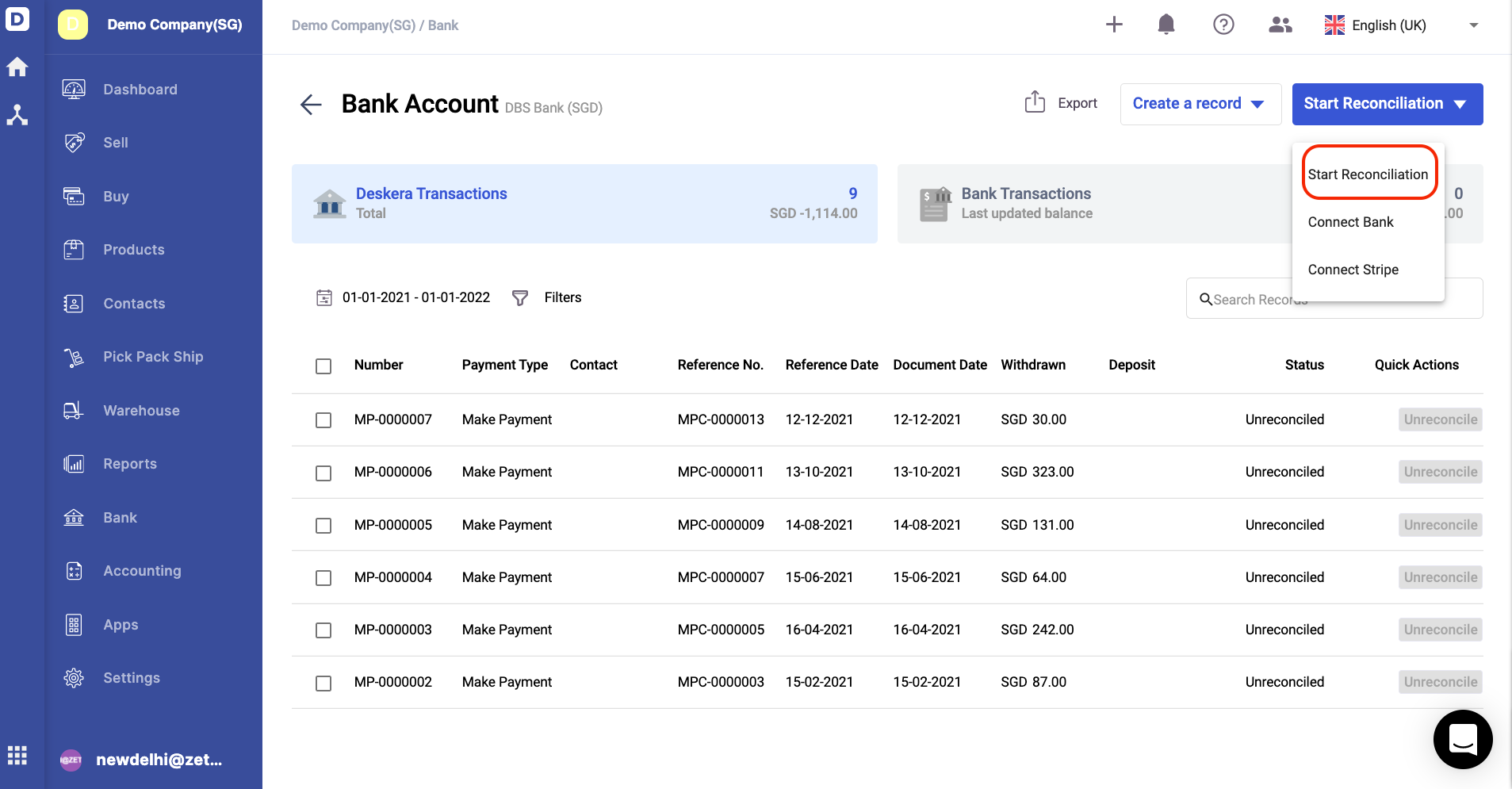 5.  On the bank details window, click on the Start Reconciliation button to start reconcile the transactions.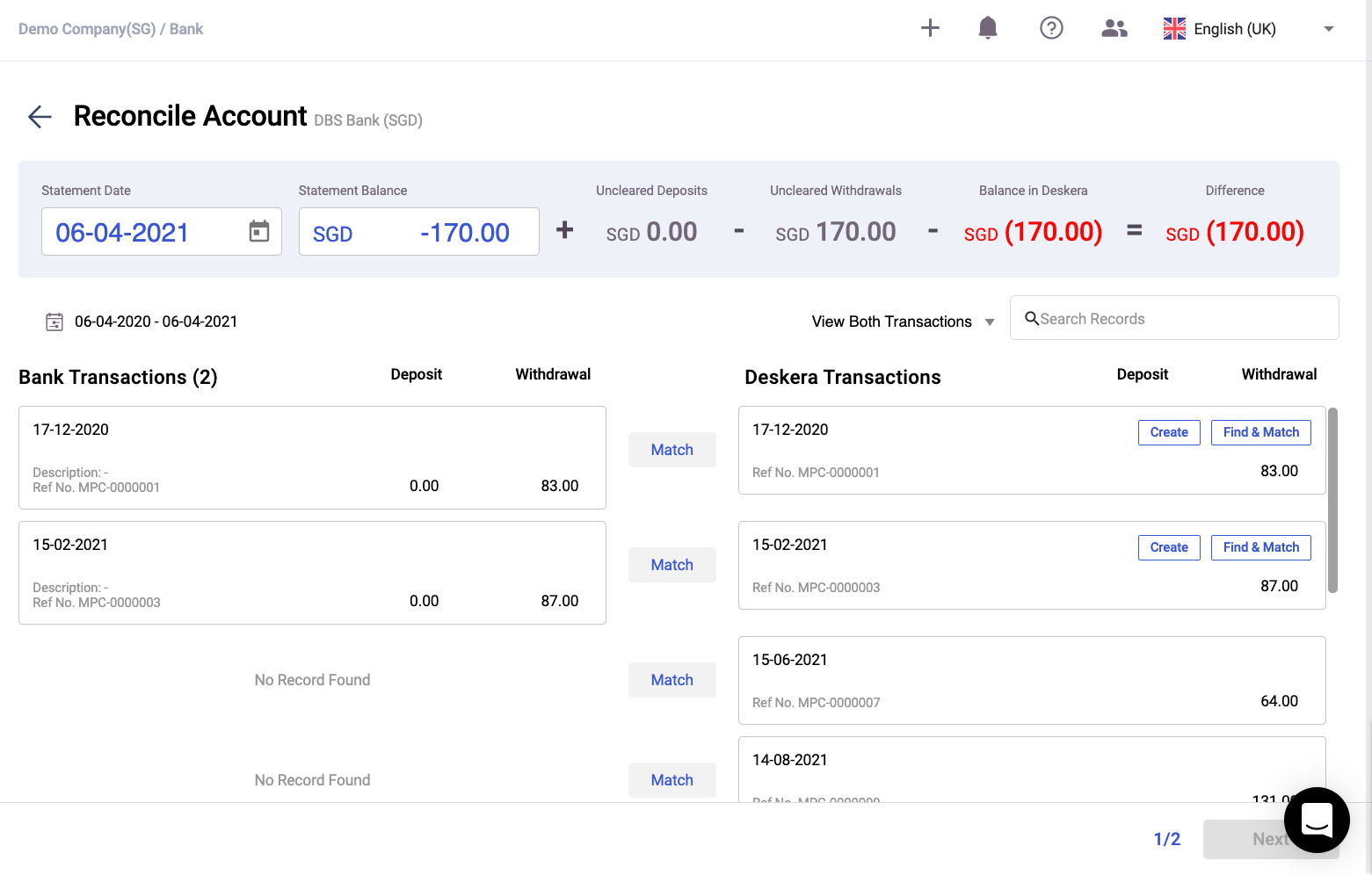 6.  On the reconciliation page, you can view your bank feeds reflected here. If you are not connected via our third party service provider, you can import the bank statement manually.
7.  Click on the Match button to reconcile your bank transaction with Deskera transaction.
8.  Select the Next button.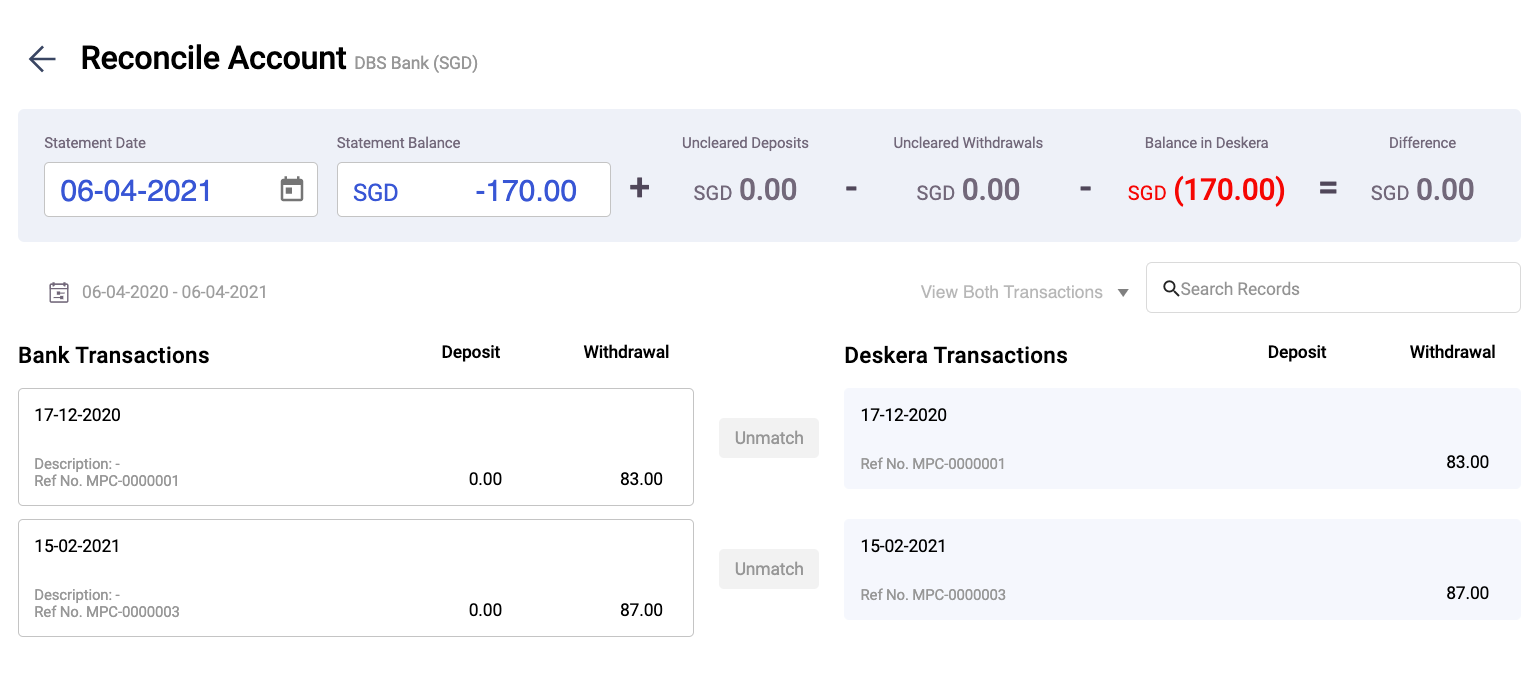 9.  View and verify the records on both side and click confirm, after verifying the reconciliation.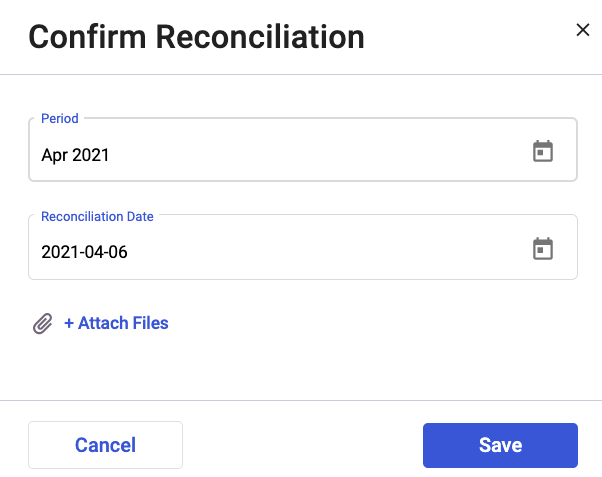 10.  Indicate the period, the reconciliation date, and attach any relevant files before clicking on the save button.
11.  Once it's done, these records will be removed in the reconciliation screen.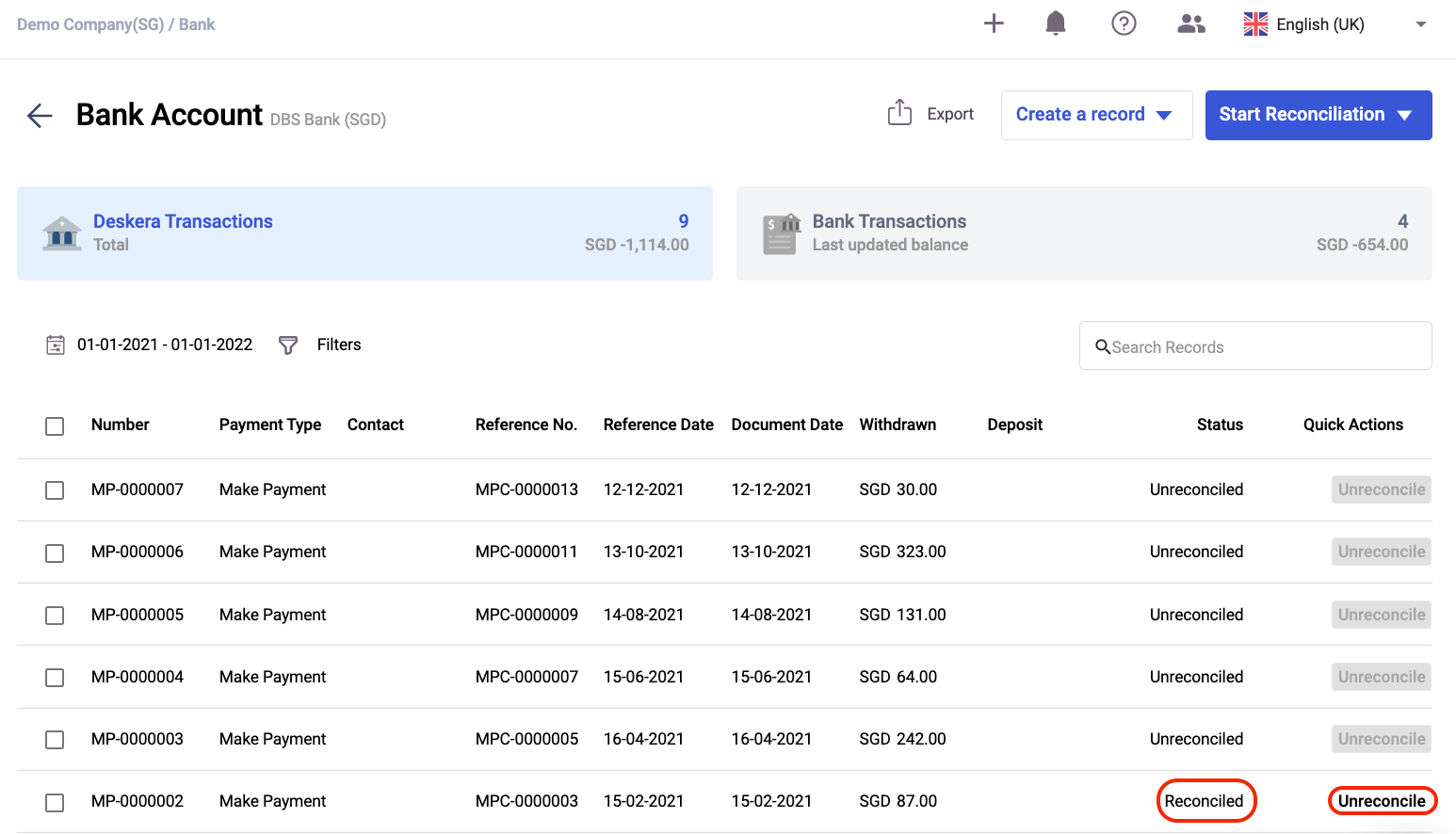 12.  On your bank details screen, you can view the status of the transactions marked as reconciled.
13.  You can always click on the un-reconcile button in for reach transactions to revert the reconciliation process.
What if I cannot match my bank records to Deskera Transactions?
In case you are not able to reconcile the bank records due to missing entries in Deskera Books, you can always create a new deposits, withdrawal, or fund transfer record by clicking on the create button.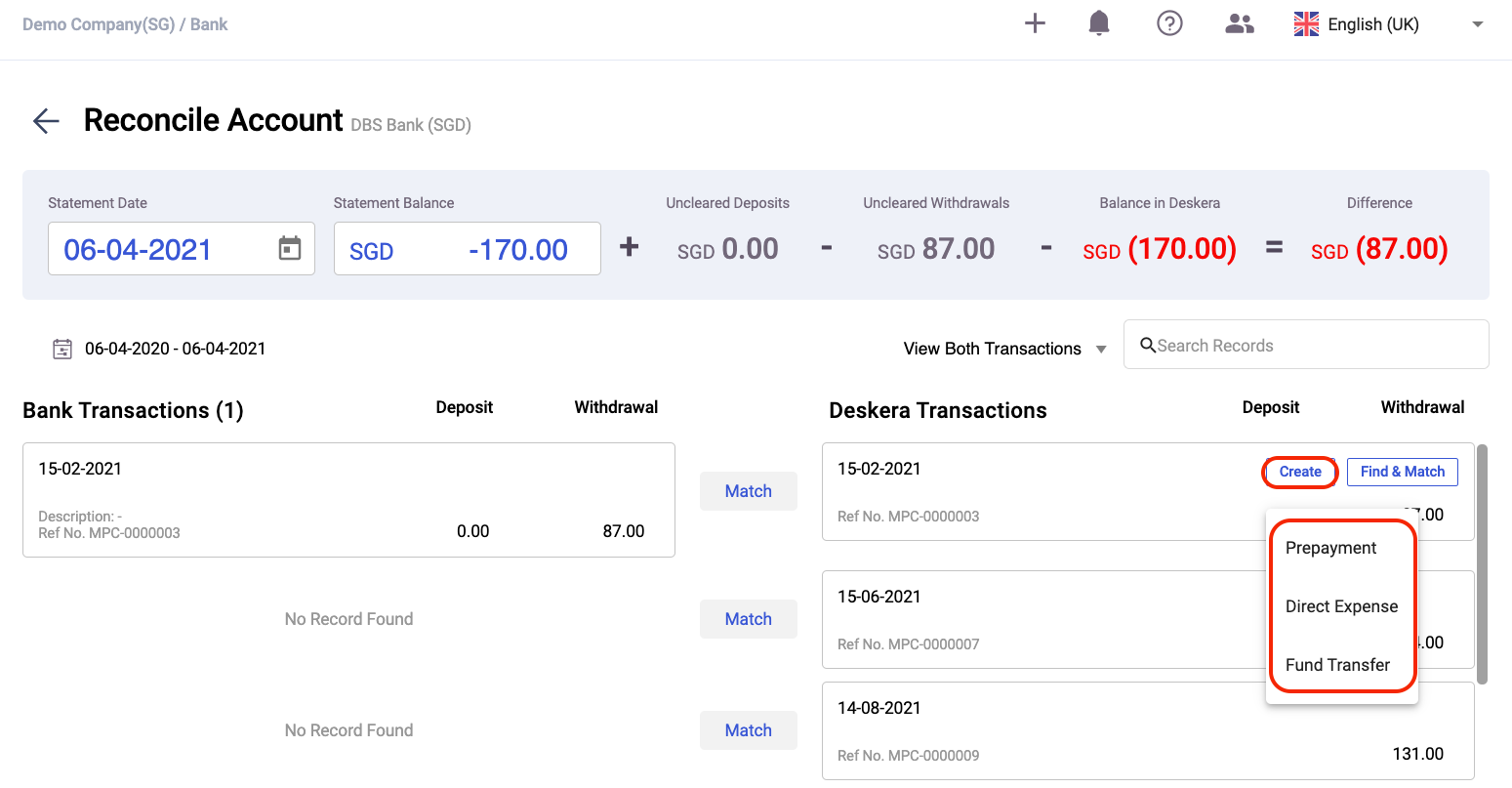 Once the records are created in Deskera Books, you can proceed to Match the records here.
Congratulations! You have successfully learned on how to reconcile your bank records automatically using Deskera Books.