If you would like to reschedule your Activity to a different time or date, you may do so using the Deskera CRM Module (CRM) on Deskera Mobile App.
Follow the below instructions on how to edit, copy, and delete Activity on Deskera CRM Module: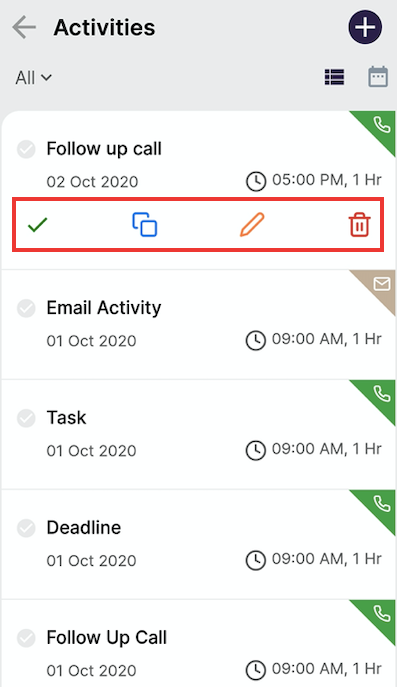 1. Click on the Activity created, which will take you to the below screen with a Grid View.
2. Click on the following icon as stated:
Edit to make changes to the details of the activities that you have created.
Delete to remove an activity.
Copy to create a duplicated activity.
Mark as done (Tick Sign) if you completed the tasks.
3. Change the field in the dialog box and click the 'Save' button if you select the 'Edit' tab.
Congratulations! You have successfully learned how to edit, delete, copy Activity.