Sales taxes are not uniformly implemented all across the United States of America. The sales tax differs in each state as the implementation of sales tax is given to the individual state to govern.
Hence, it makes the computation of sales tax complicated and messy.
Using the Deskera Mobile App, the computation of sales tax has never been easier.
Deskera Books software can help your business generate the sales tax without any third-party software.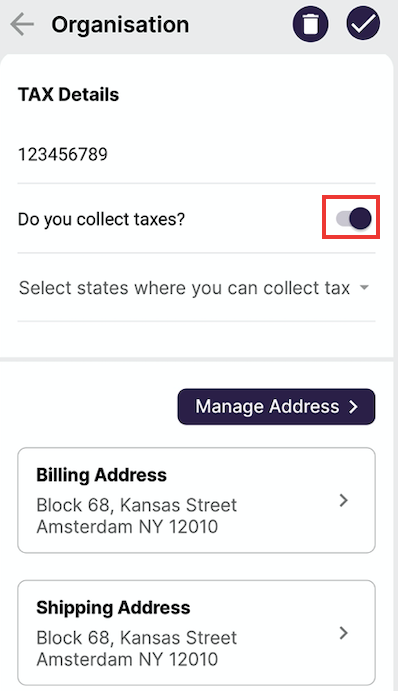 When creating an organization on Deskera Mobile App, you're required to indicate the states you can collect sales tax, known as Nexus.
Nexus refers to the seller's presence in the state that requires the seller to register, collect, and remit sales tax in that state. Nexus applies to e-commerce businesses, such as Etsy, Amazon, E-bay, Lazada, and other online companies.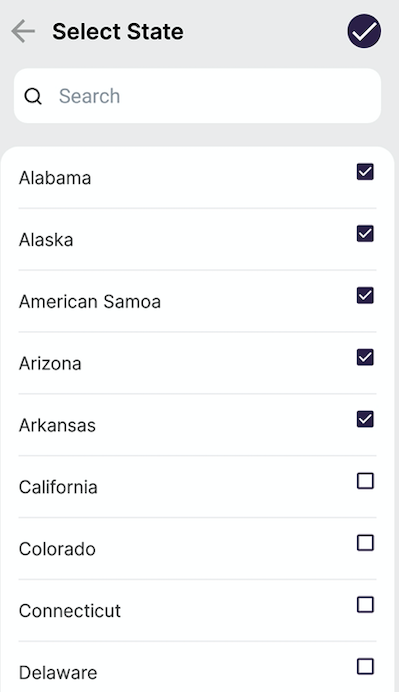 Click on the drop-down arrow as shown above, and select the states you have Nexus on the Deskera Mobile App.
Next, enter your business billing and shipping address. Do take note to indicate the accurate and complete address and the state code for the system to generate the right sales tax rate.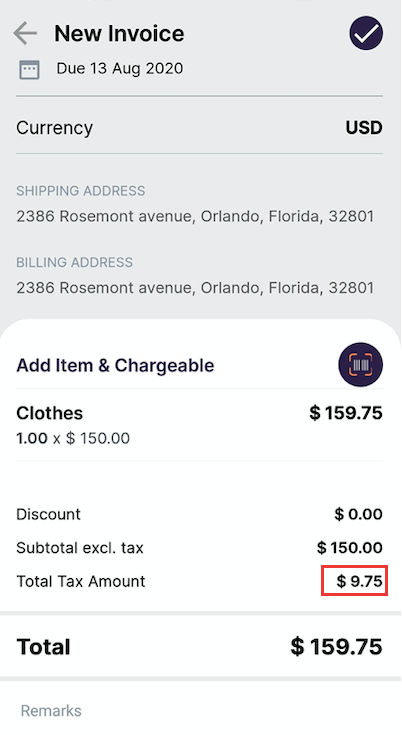 Upon adding the contact in the invoice, the system will automatically generate the tax amount. The tax amount will reflect as zero if you disabled the Nexus.