With Deskera People Plus, you can create multiple expense categories easily.
Creating multiple categories allow you to track and monitor the total sum of claims submitted in each individual category. This insight allows you to either reject or approve each claim carefully.
Follow the steps below to create a new expense category:
Login to your People Plus account.
Click on Expense Module via the sidebar menu.
Select Admin Setting.

4.   On this page, click on Category Tab at the top panel.
5.   You can view the default categories saved in the system such as accommodation, food and travel.
6.  Click on "+ Create New Category" button.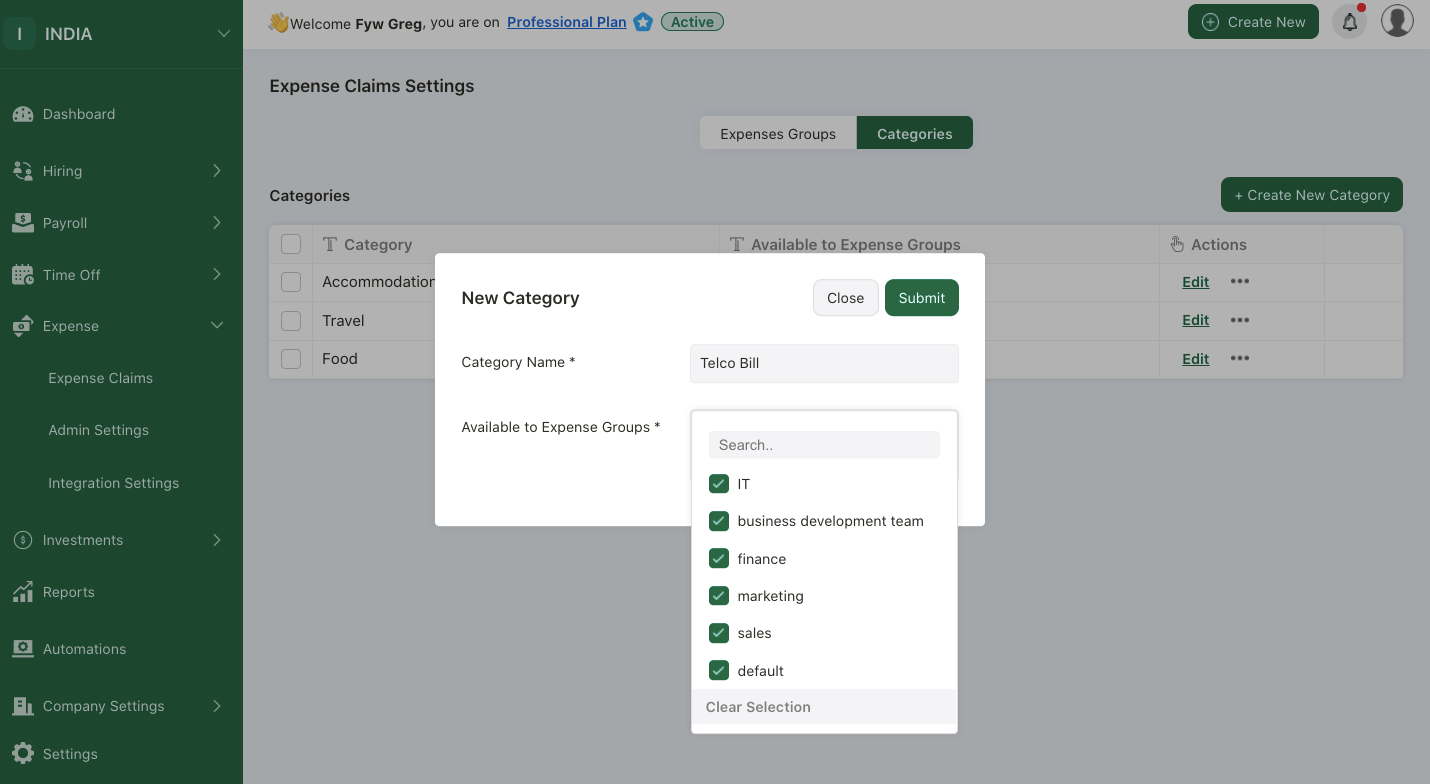 7.   A pop-up menu will appear. Fill in the category name and choose the group to apply this category. You can select more than one expense group.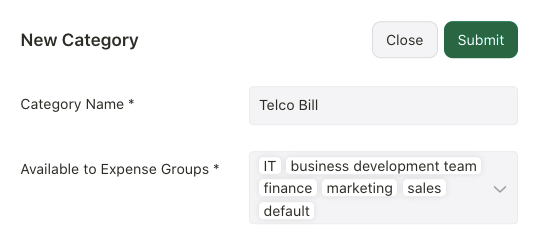 8.   Click on the submit button.

9.  You can view the new category added in the Category Summary List.
How can I edit or delete the expense category?

Under the Actions Column, click on the edit button to make changes to the category name and expense groups.
You can select the delete button to remove the expense category from the system.