If you don't feel comfortable to use the default server on Deskera CRM, you can always configure your organization's server to send out the emails.
You will need to set up your server in the Email Settings before you proceed to send out the mass emails.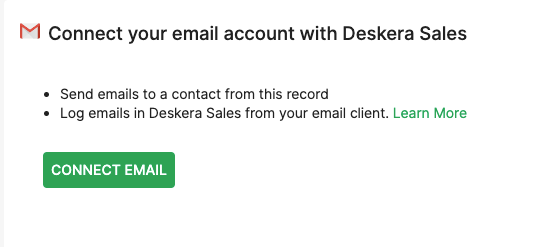 Read through the steps as mentioned below to configure your server on Deskera CRM:
Go to the Setting on the sidebar menu.
Click on the Email Settings button.
On the page, select the 'Add Email Setting' button at the top right of the screen.
Click on the Create Email button.
A pop-up will appear. You can choose to sync the email setting using Gmail or connect to other IMAP.
If you choose to connect to other IMAP, a dialog box will appear and you're required to fill in all the mandatory fields: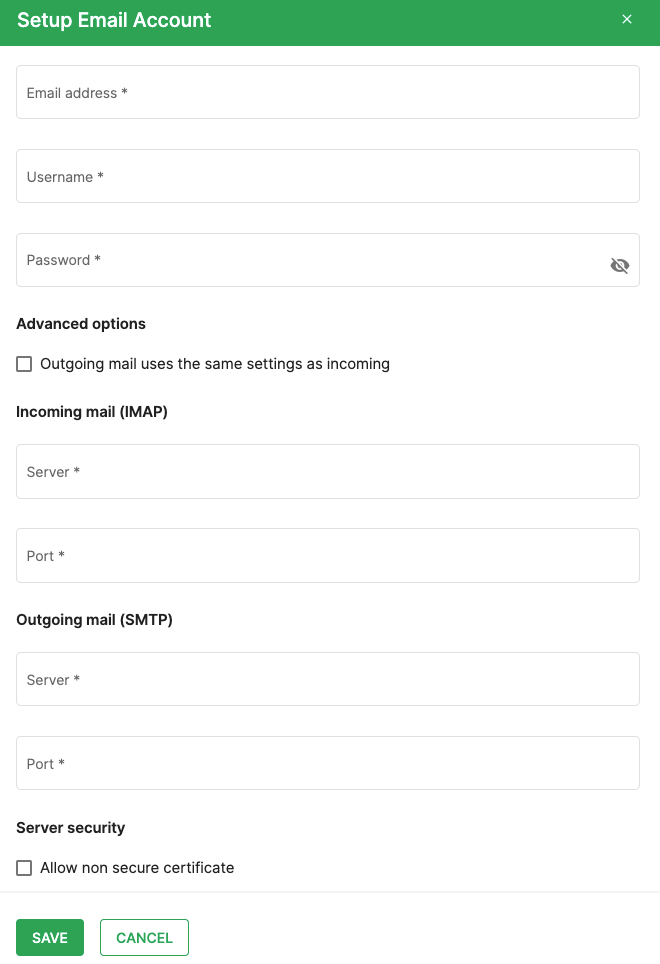 Email address
Username
Password
Enable to advance options
Incoming Mail (IMAP) - Server and Port
Outgoing Mail (SMTP) - Server and Port
-SMTP:  SMTP stands for Simple Mail Transfer Protocol, and is used for sending emails.
-IMAP: Internet Access Message Protocol (IMAP) that deals with retrieving email messages from the receiving server.
Once you're done fill in the fields, click on the Save button.
When you are choosing the server type, when creating a new campaign, you can select your server created here as well instead of the default server.