To view your payroll, you need to ensure that you have set-up your payroll processes on your web account.
As an owner or admin of Deskera HRIS, you need to make sure that you have set-up the pay schedule and add your employees in the system.
Next, go to the pay-run module to process the payroll.
After you have successfully process the payroll, your employee can view their salary details on Deskera Mobile App.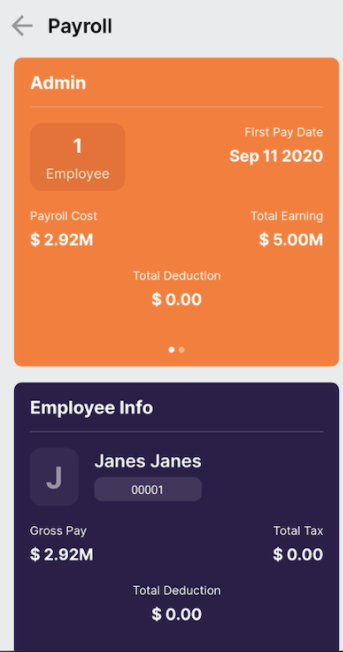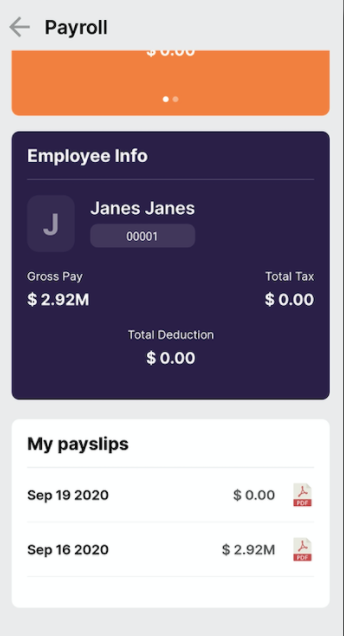 On this screen, you can view the the following information:
First Pay Date
Total Earning
Total Deduction
The Employee Information; your gross pay, total tax, and total deduction.
Download your payslip in PDF format
Do note that you cannot add your employees details and run the payroll on Deskera Mobile App itself. These actions can only be done on your Deskera web account.