Using Deskera Books+, users have the option to create multiple custom fields in addition to the default fields available in the system.
To create custom fields in Books+, follow the steps below:
Login to your Books+ account.
Go to Setting on the sidebar menu.
Select custom fields option.

4.  On the custom field page, click on the Create button.
5.  A pop-up menu will appear.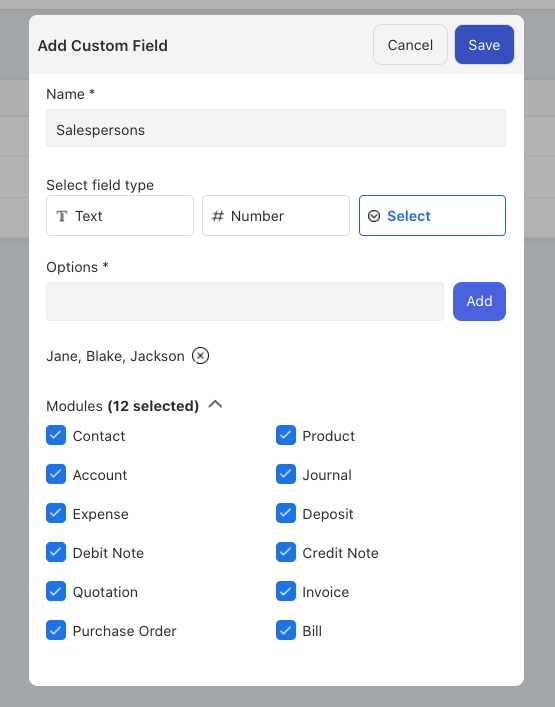 6.  Choose the field types; this can be text, number or multi-select options.
7.  Enter the values and click on the Add button.
8.  Next, select the modules that you wish to apply this custom fields;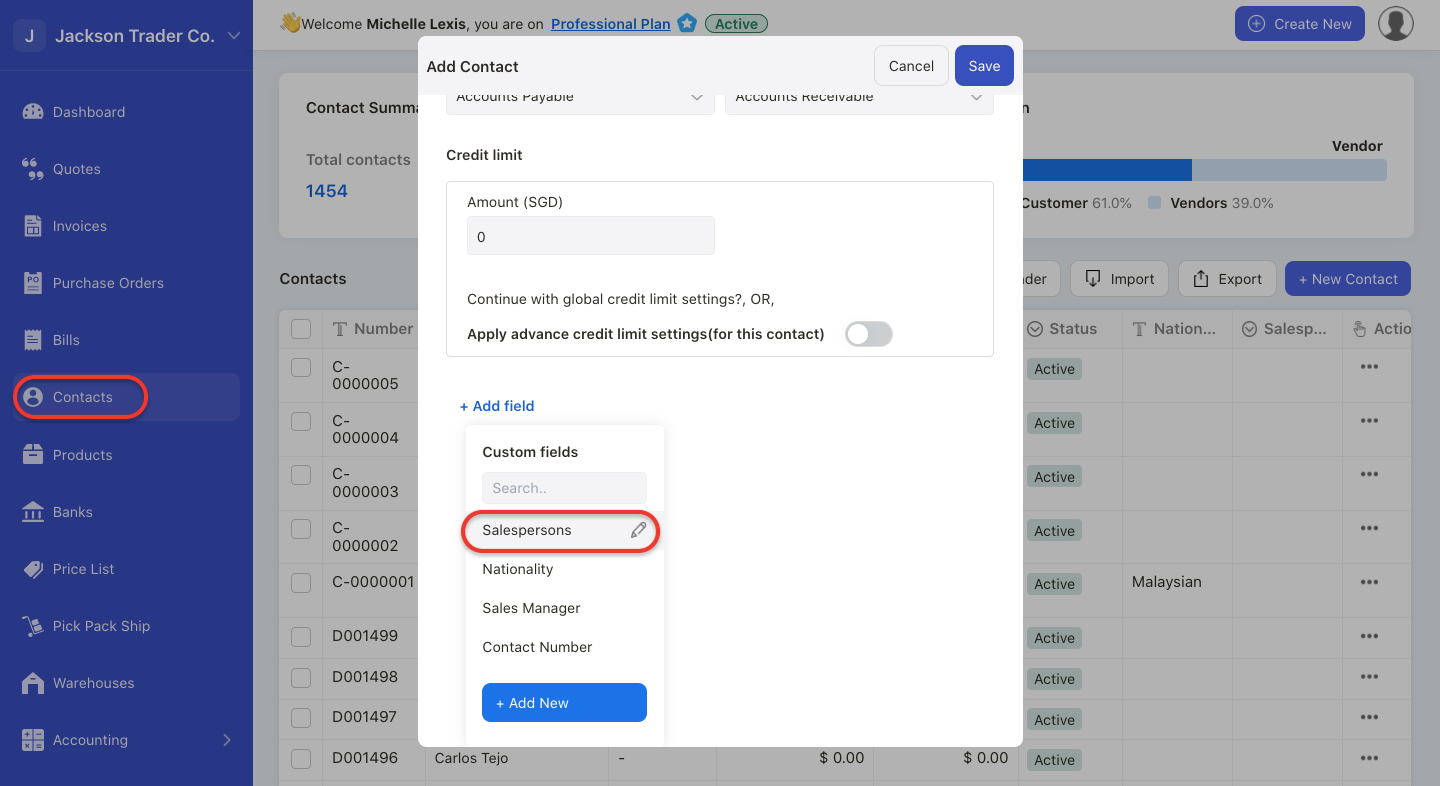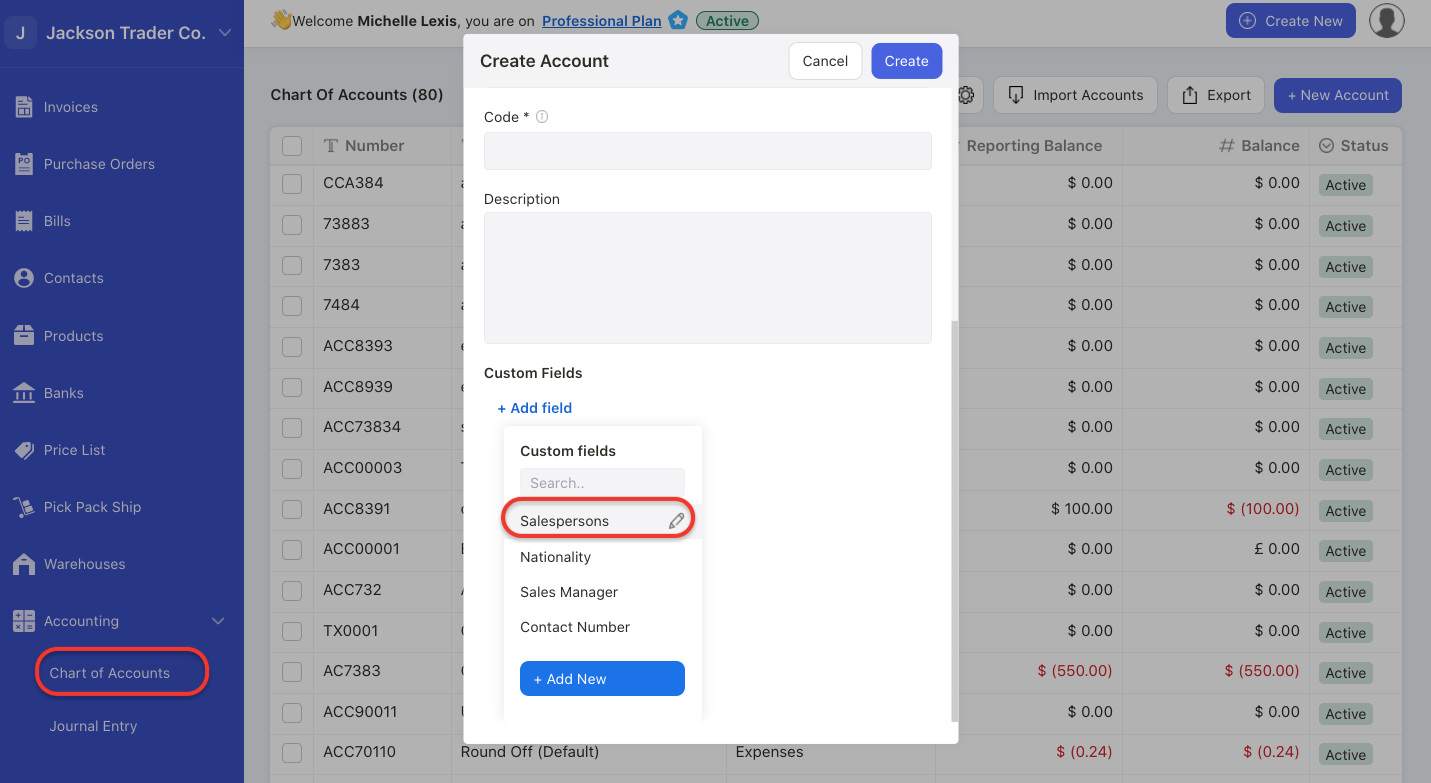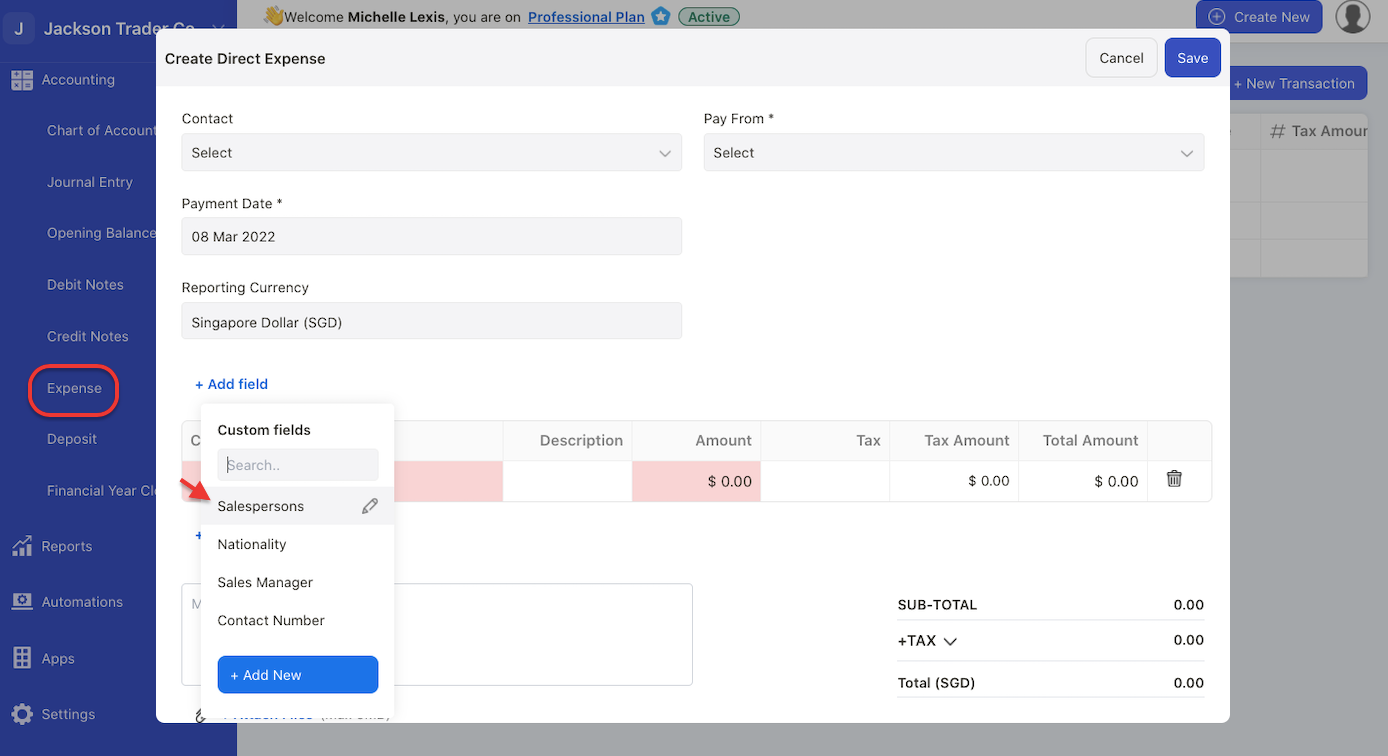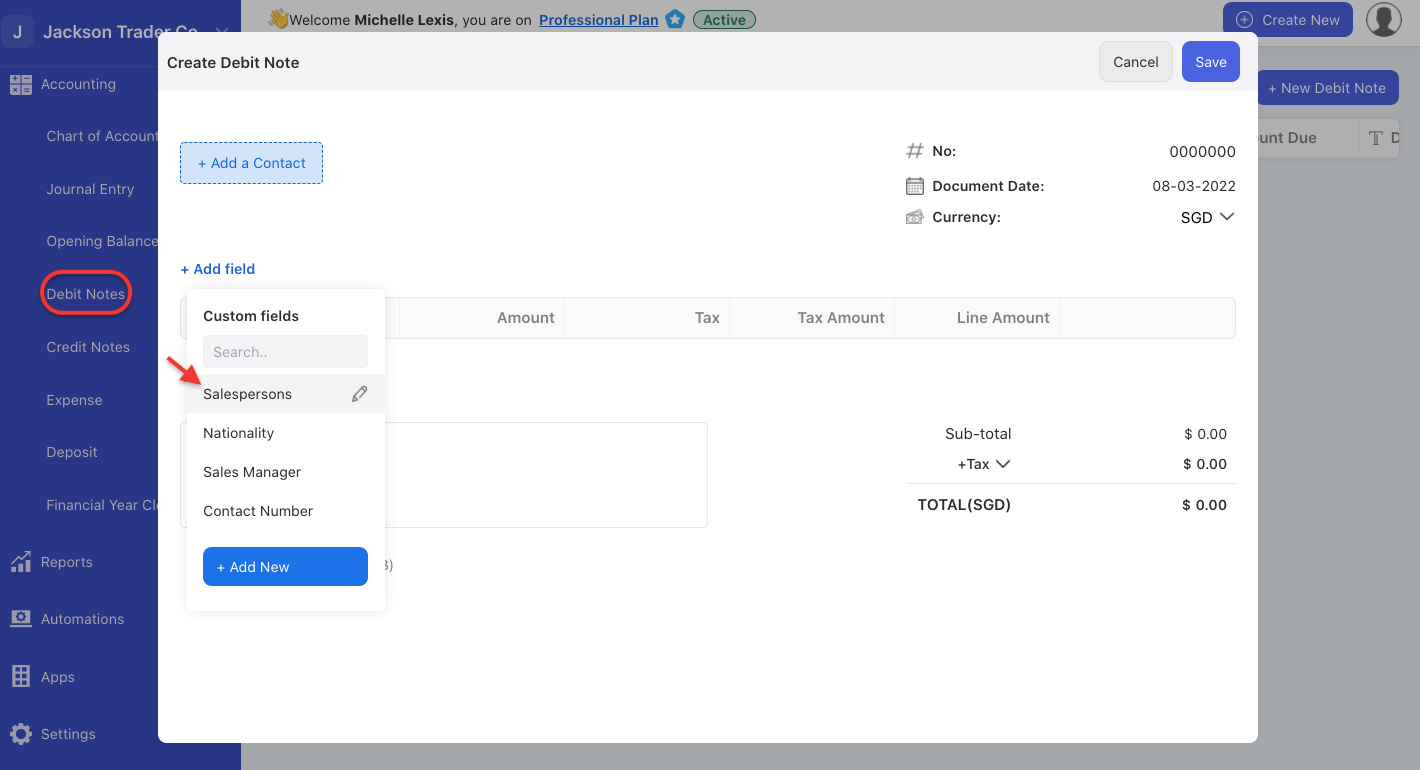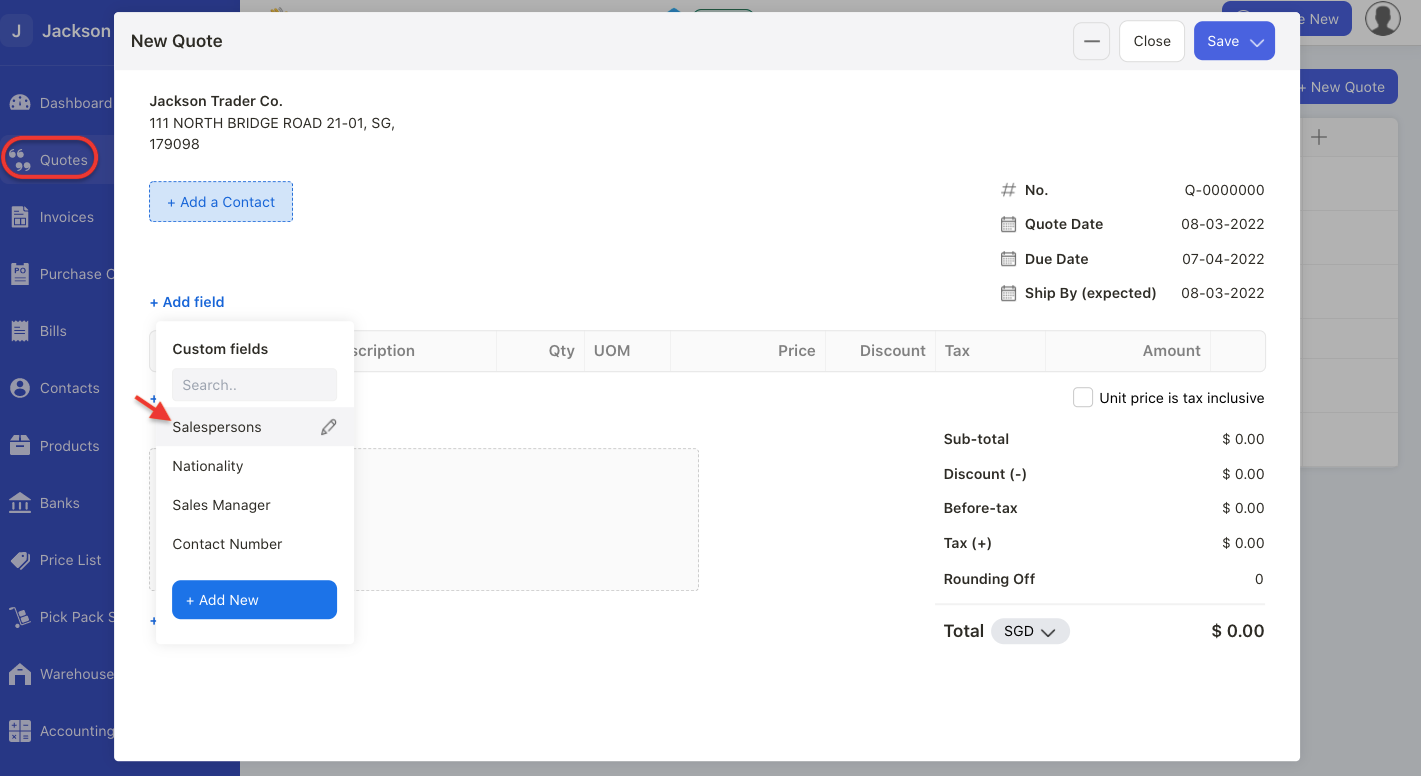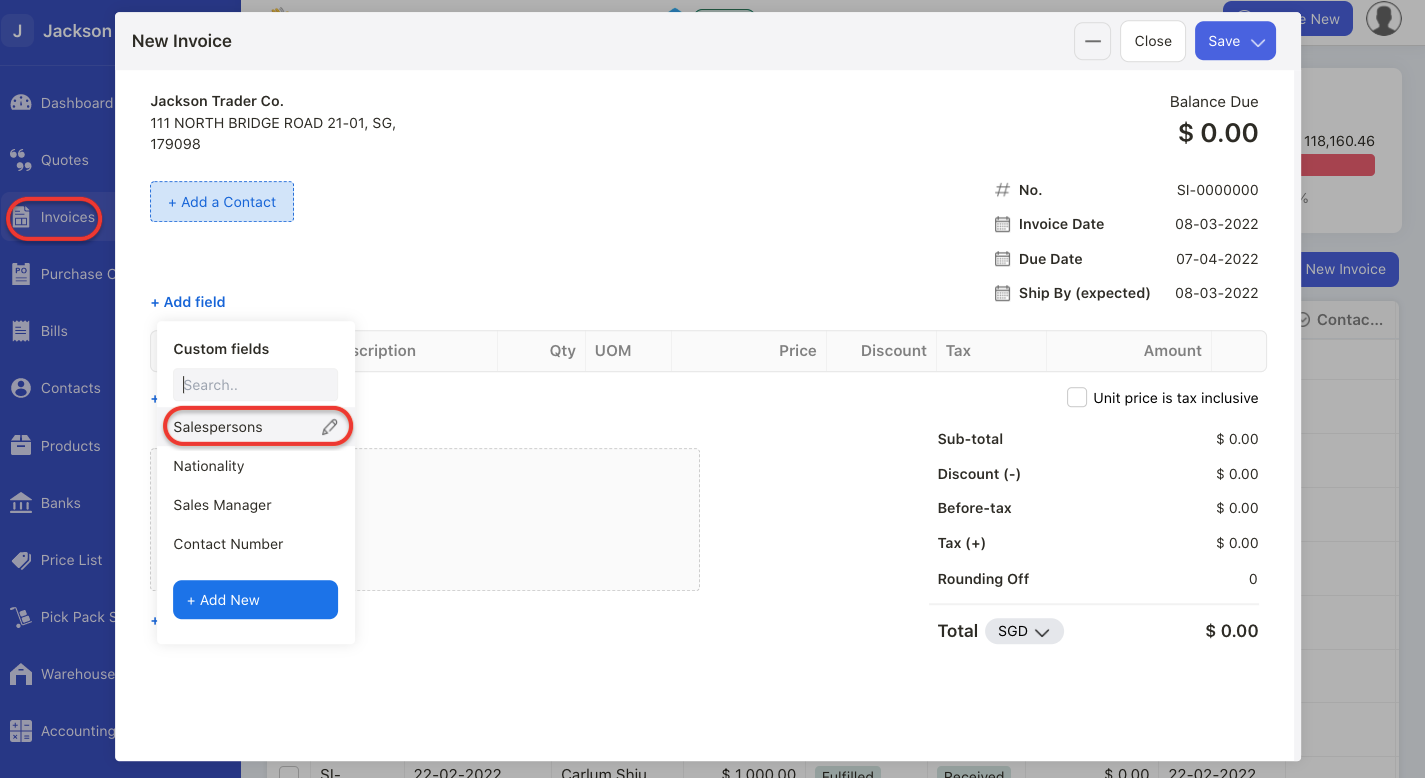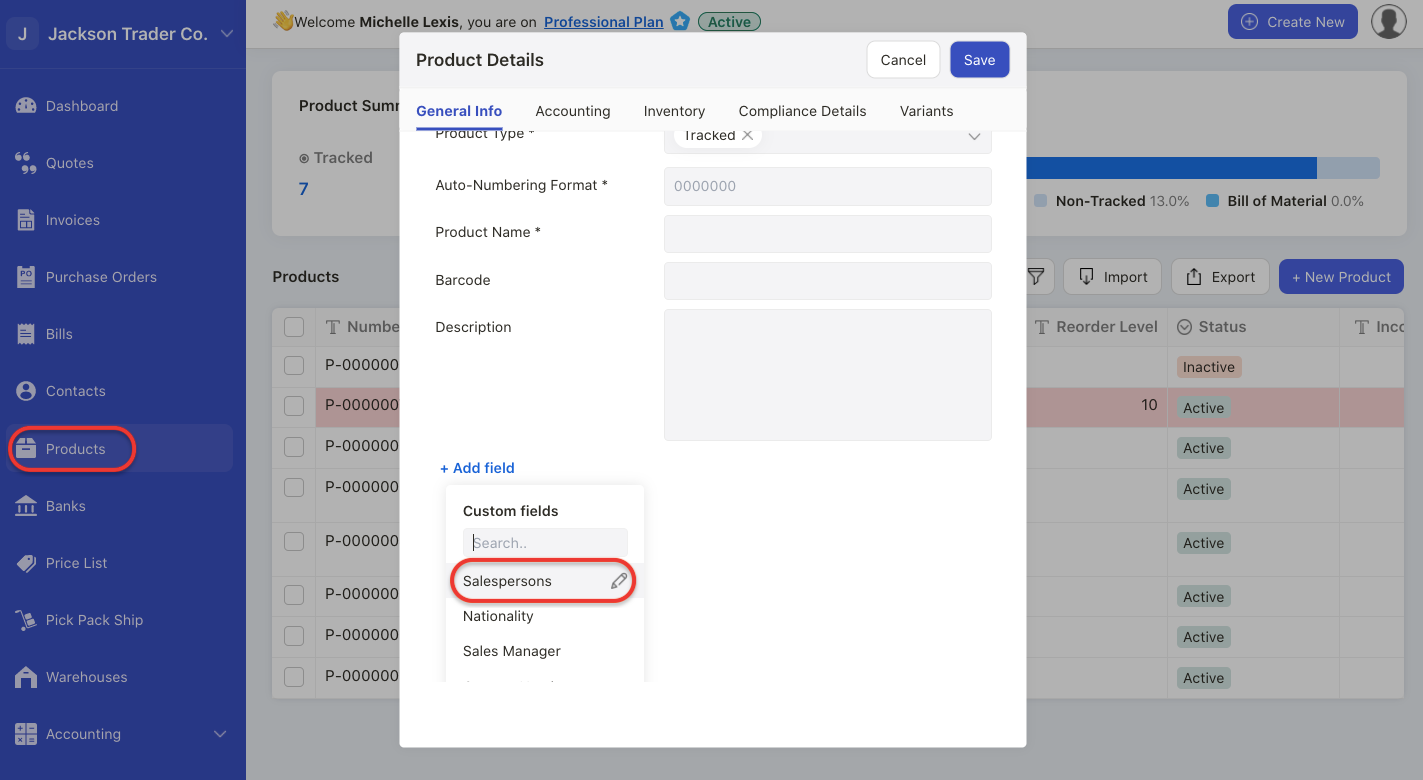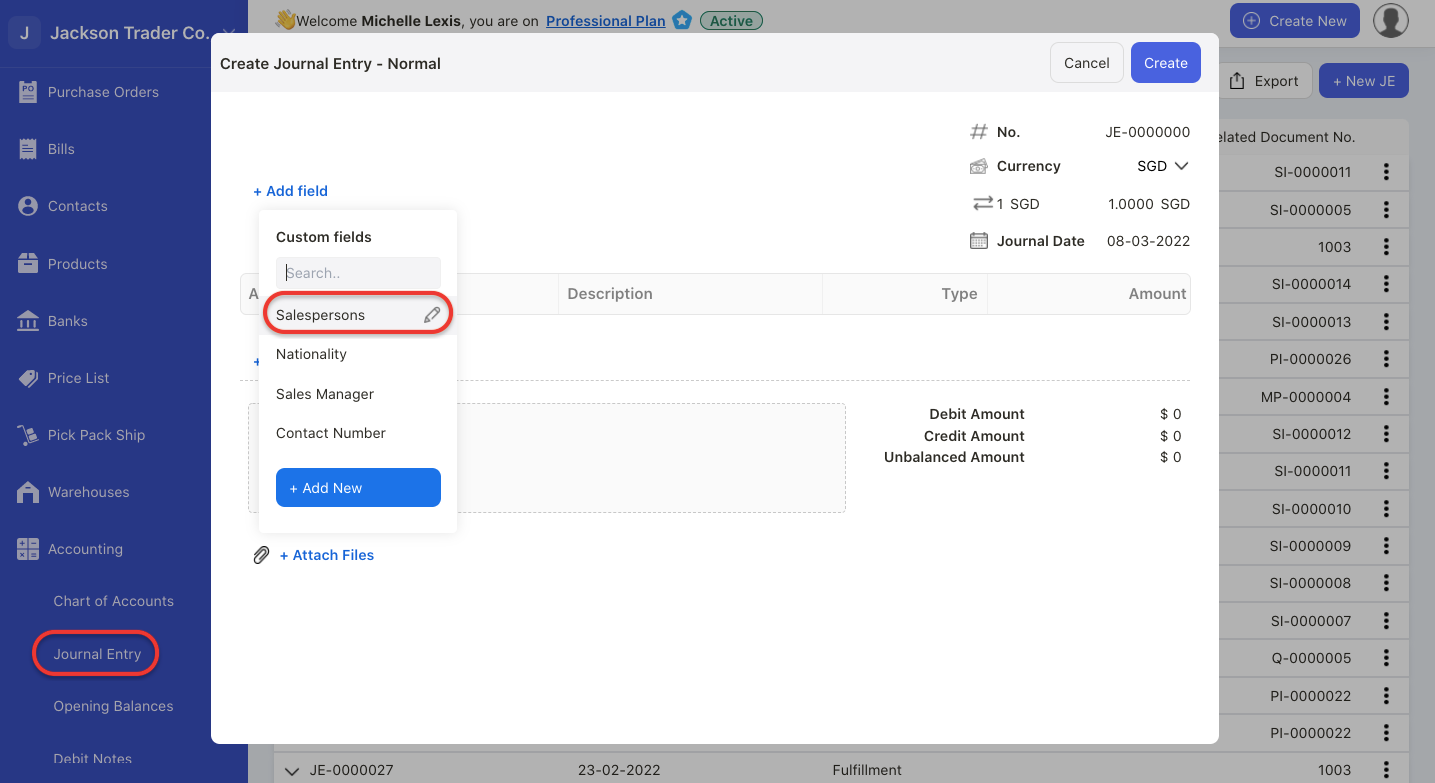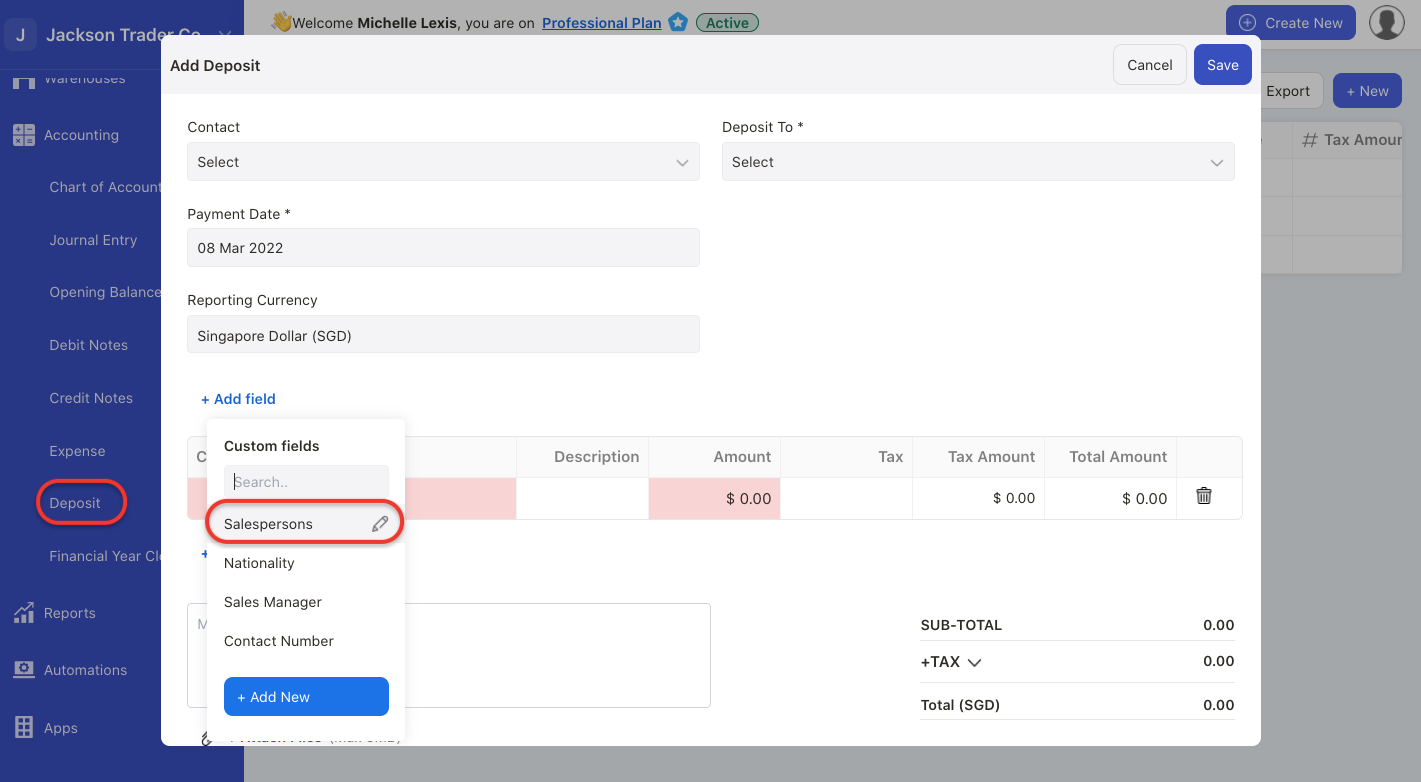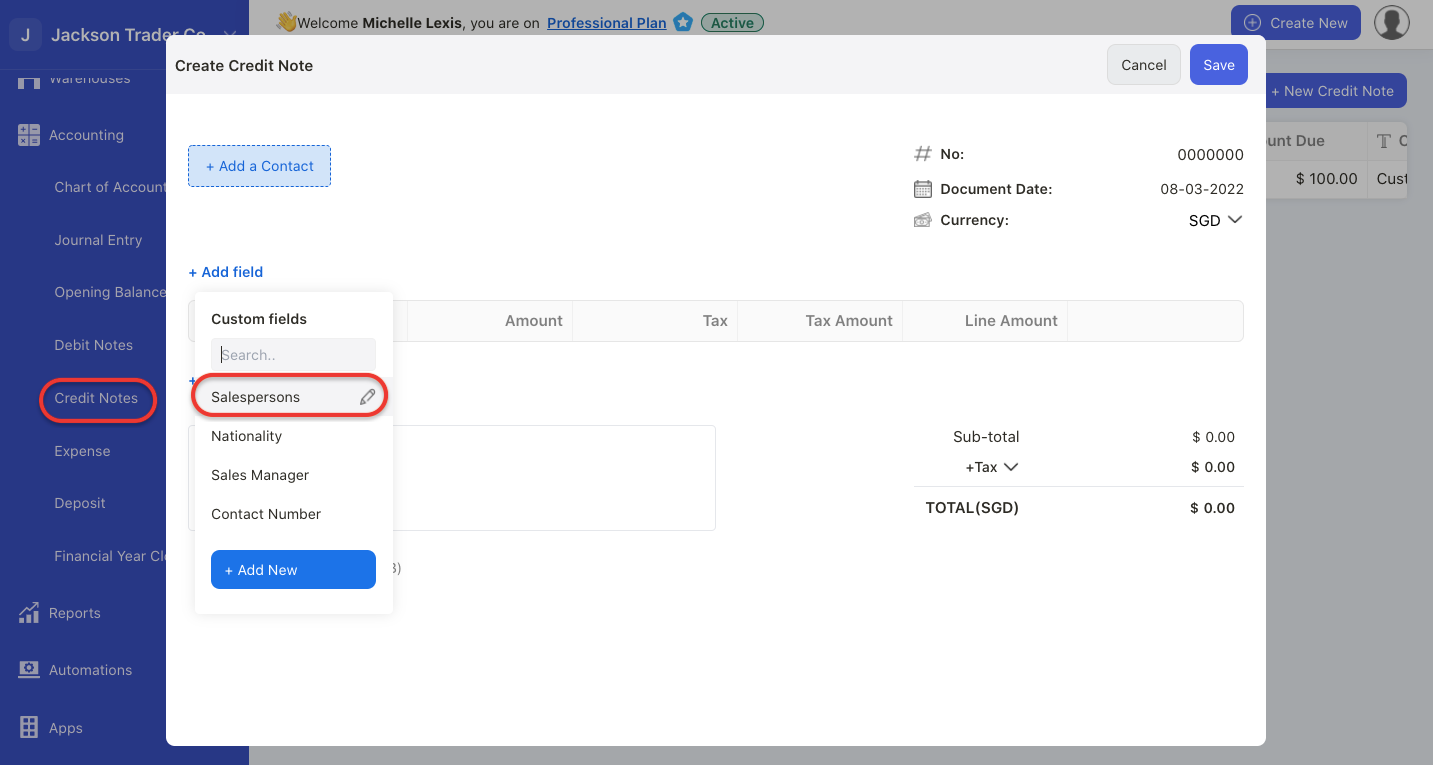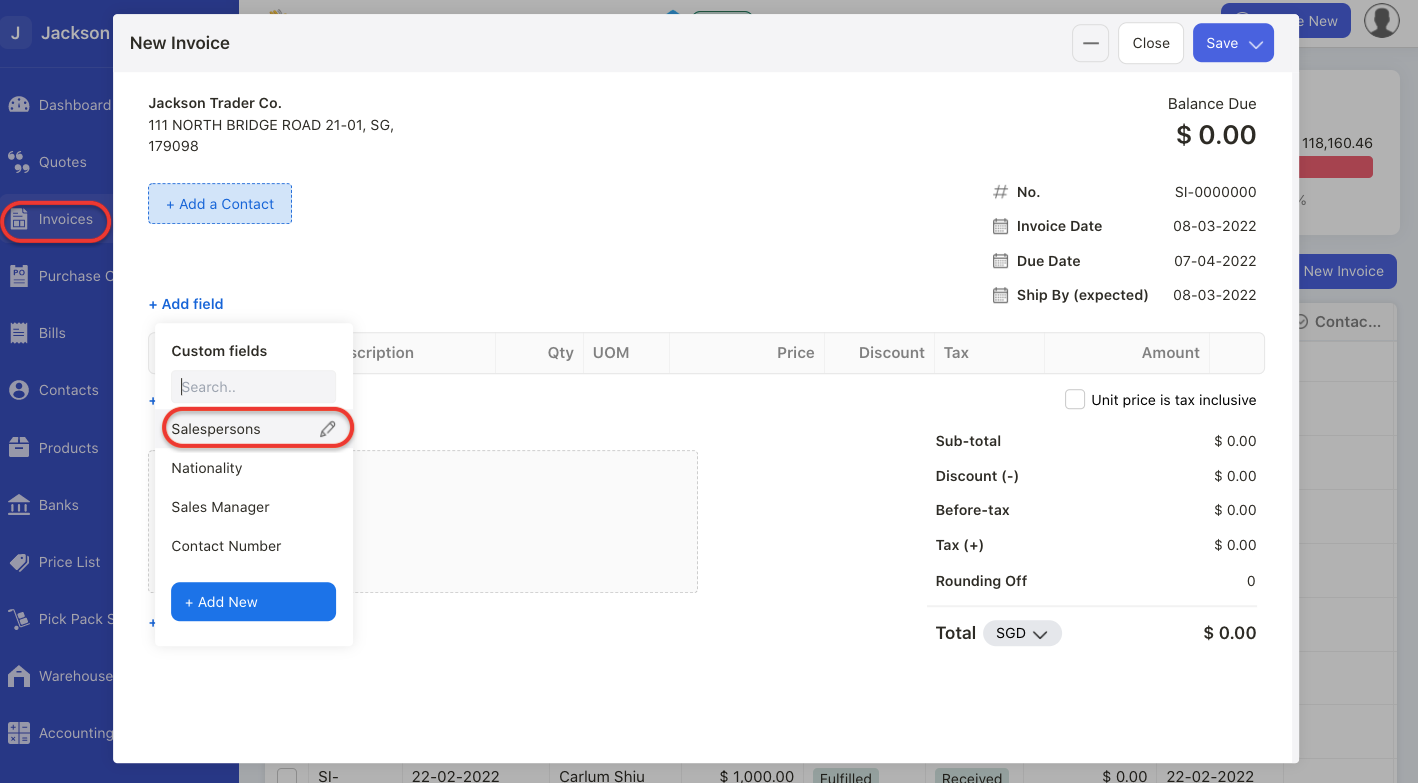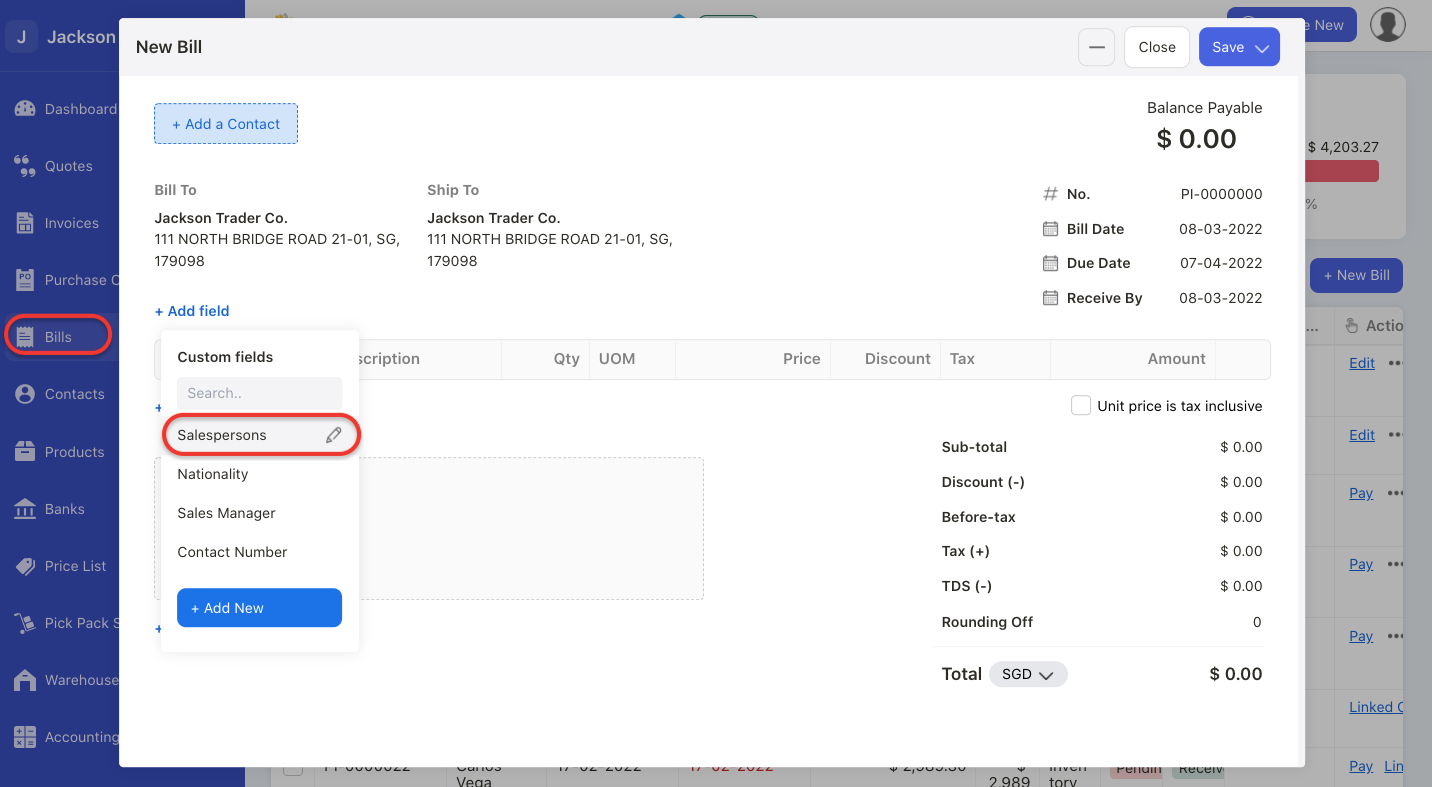 9.  You can choose to add more than one modules for the respective custom fields.
10. Click on the Save button.

11. You should be able to view the master custom fields in the Custom Field Summary List.
How can I edit the Master Custom Fields?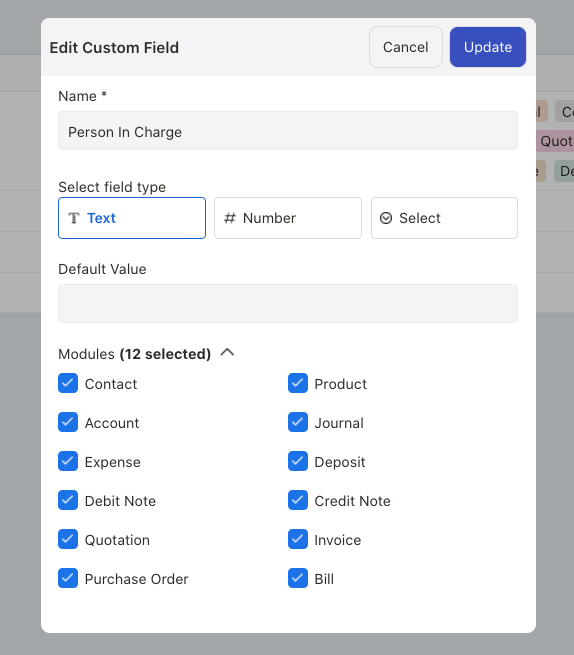 Click on the Edit button under the Actions Column.
A pop-up will appear.
You can change the name, field type, value, and module visibility here.
Click on the Update button.
The latest changes will be reflected in all the new documents created in each module.
How can I delete the Master Custom Fields?

Click on the three dots and select the delete button.
Please ensure that the custom fields are not in use in order to delete the custom fields successfully. If the custom fields are already in use, you won't be able to delete the custom fields.