The Product business module serves as the directory of all product-related information and where you can easily configure and manage your products and services records.
Deskera Mobile App allows you to manage your products and services effectively to facilitate the seamless purchase and sales processes that require up-to-date product information.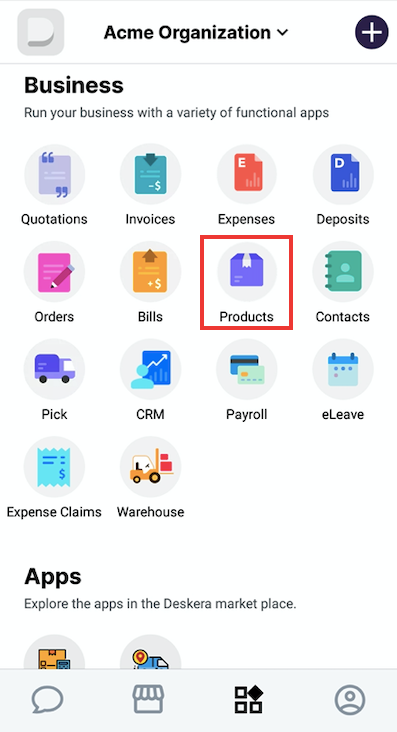 On your organization's dashboard screen, tap on the Product icon under the Business Modules section.
If it's your first time here, you will be prompted to add a new product or service.
Deskera Mobile App allows you to define the item type to be of a product (tangible) or service type (intangible).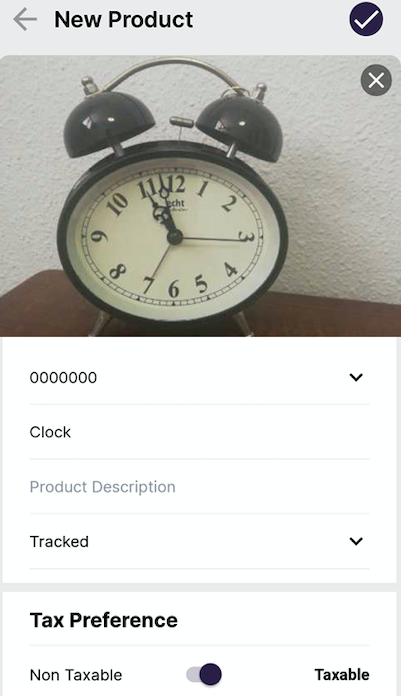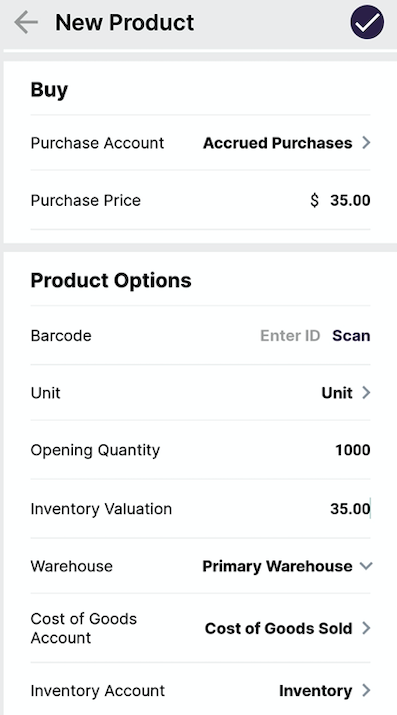 Enter the fields in the Product Module as shown:
Start by uploading a Product image with the recommended image specifications.
Enter the name of your product/service, along with a description as required. Choose either tracked or non-tracked products.
Enter the Sell and Buy section such as the sales account, the sales price, and sales tax.
Under the Product Options, enter the barcode number, the unit of measurement, opening quantity, inventory valuation, cost of goods account, inventory account, and inventory adjustment account.
Once you have fill in the details, click on the Tick button on the top right of the screen to save the product.