Using Deskera App store, you can also connect to USPS and FedEx to track the movement of your products from the warehouse until it reaches the final destination.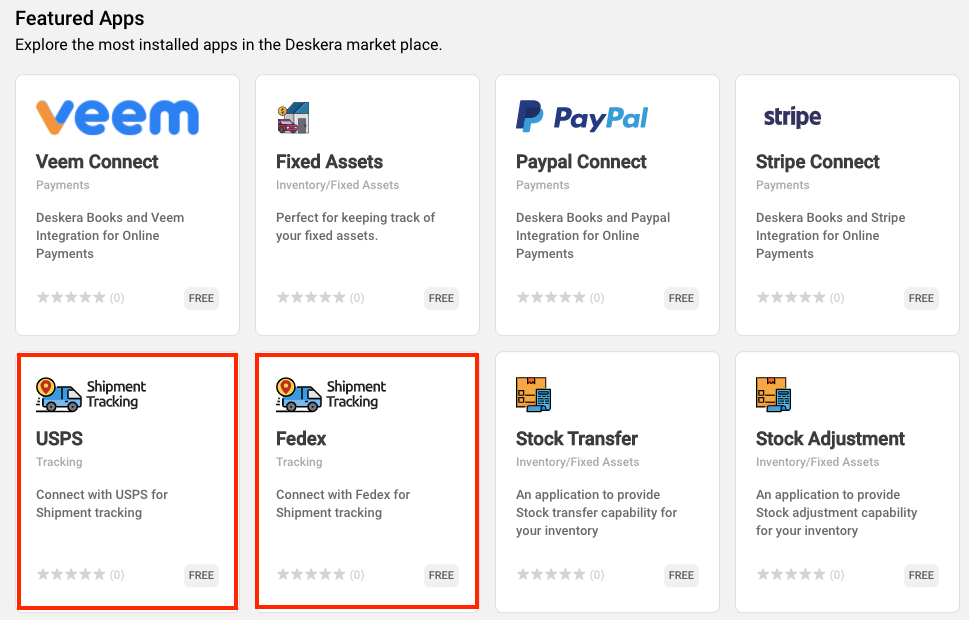 To integrate with USPS and FedEx, follow the steps mentioned below:
1. On Deskera Books Select the organization which you want to connect to the USPS and FedEx (Both App will take you to the same landing page).
2. Next, in your USPS and FedEx app, you should be able to map all the Track Products, Warehouse, inventory, and order information to Deskera Books.
3. Click on the App on the sidebar menu.
4. Click on the USPS/FedEx integration app and select the 'Get This App' button.
5. Next, click on the Connect button and enter Deskera's Book credentials.
6. Then select the organization and click Authorize.
7. You will see a green tick, that represents you have successfully connected to your organization.
8. Once the order is placed you have an option to view Order summary and shipment tracking by clicking on the Orders Tab on the left side of main menu.

Order #: Order number
Type: Order type
Document Date: Order place date
Ship by date: Order shipment date
Tracking# : Order tracking number

9.  Under actions tab, by clicking on the edit button bellow window will appear and you need to fill in the Order Tracking number and from the drop box under carriers select it whether order was placed under Fedex/USPS.

10.  Once the above mentioned details are filled click in the submit button button and the status of the order will be shown under Tracking column by clicking on the Show button below window will appear.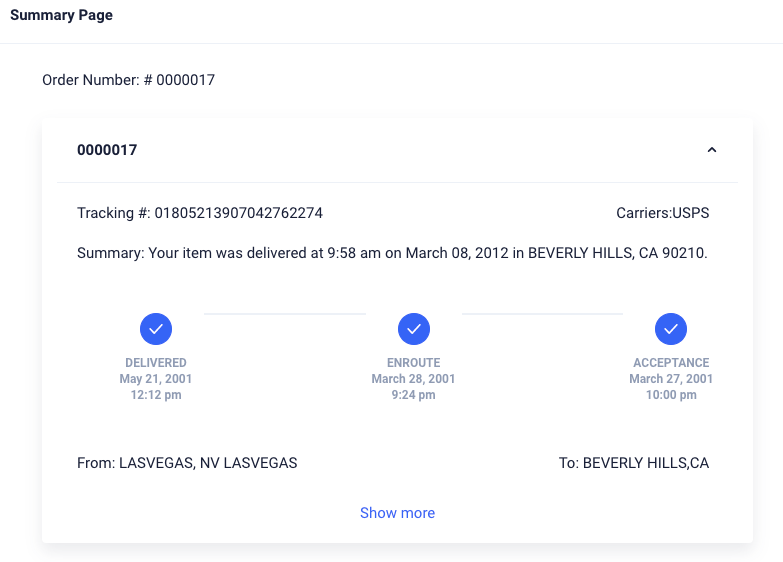 In this, you will be able to view the status of your order shipment and track your order at any point of time until you receive your order.
By clicking on show more option it will directly take you to the main Fedex/USPS website where you can track your order from here also.
Congratulations! You have successfully learnt how to integrate with USPS and Fedex on Deskera Books.