Businesses send the Statement of Accounts to their buyers to recap their products and services within a specific time, typically every month.
It gives your customers a clearer picture of their purchases from your company.
Your customers will know how much they have purchased from you and their outstanding balances, if any.
Using the Deskera Books system, users can generate the Statement of Accounts with a few simple clicks
Follow the steps below to generate SOA:
Login to your Books+ account.
Click on Reports via the sidebar menu.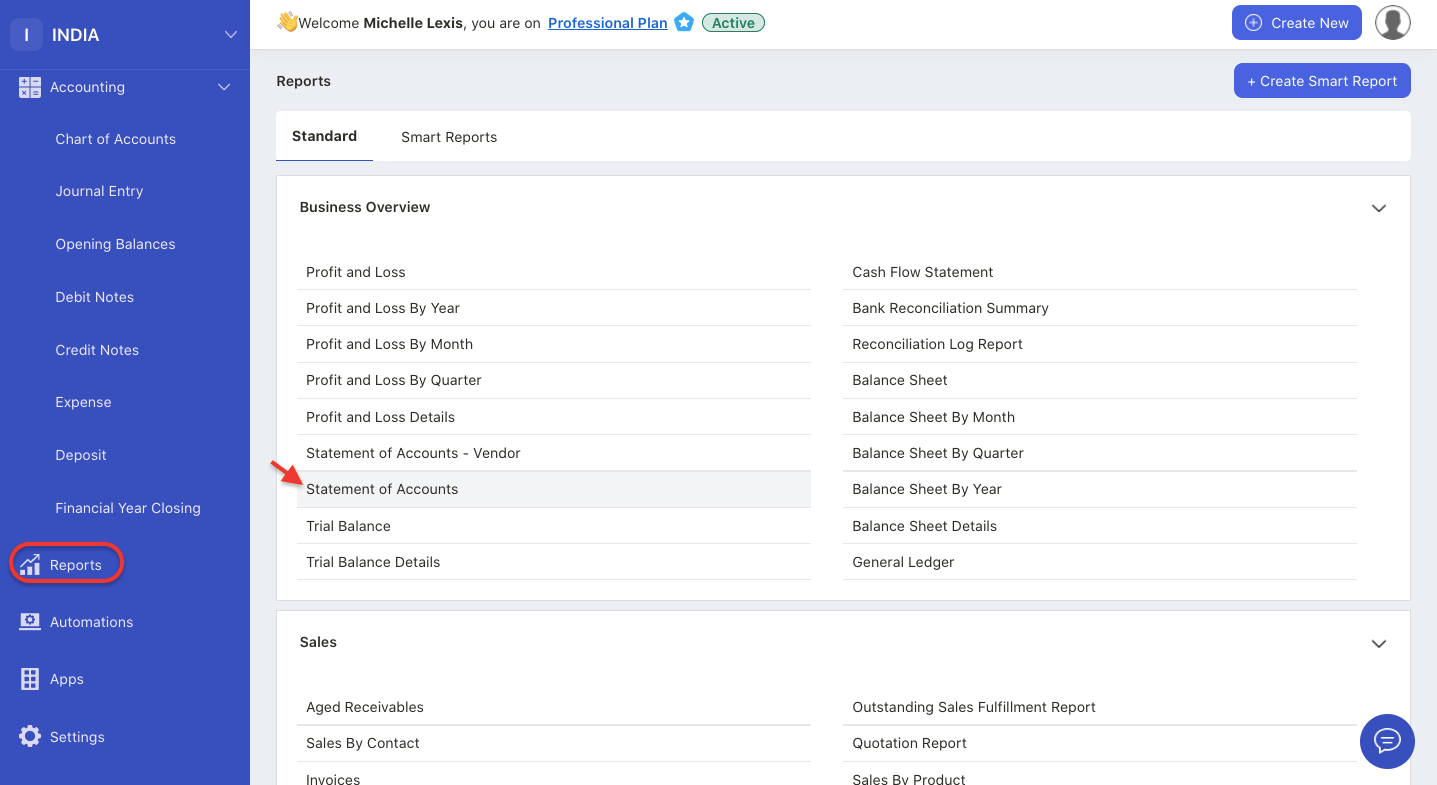 3.  Under business overview, select Statement of Account.
4.  On this page, you can view your customer's name here with their invoice record. Only invoice documents will be populated here.
5.  Click on the drop-down arrow in each contact to view the transactions tagged against your customers.
6.  You can filter the record based on the start date, as of date, and contact code. Once you have entered the field, click on the generate button.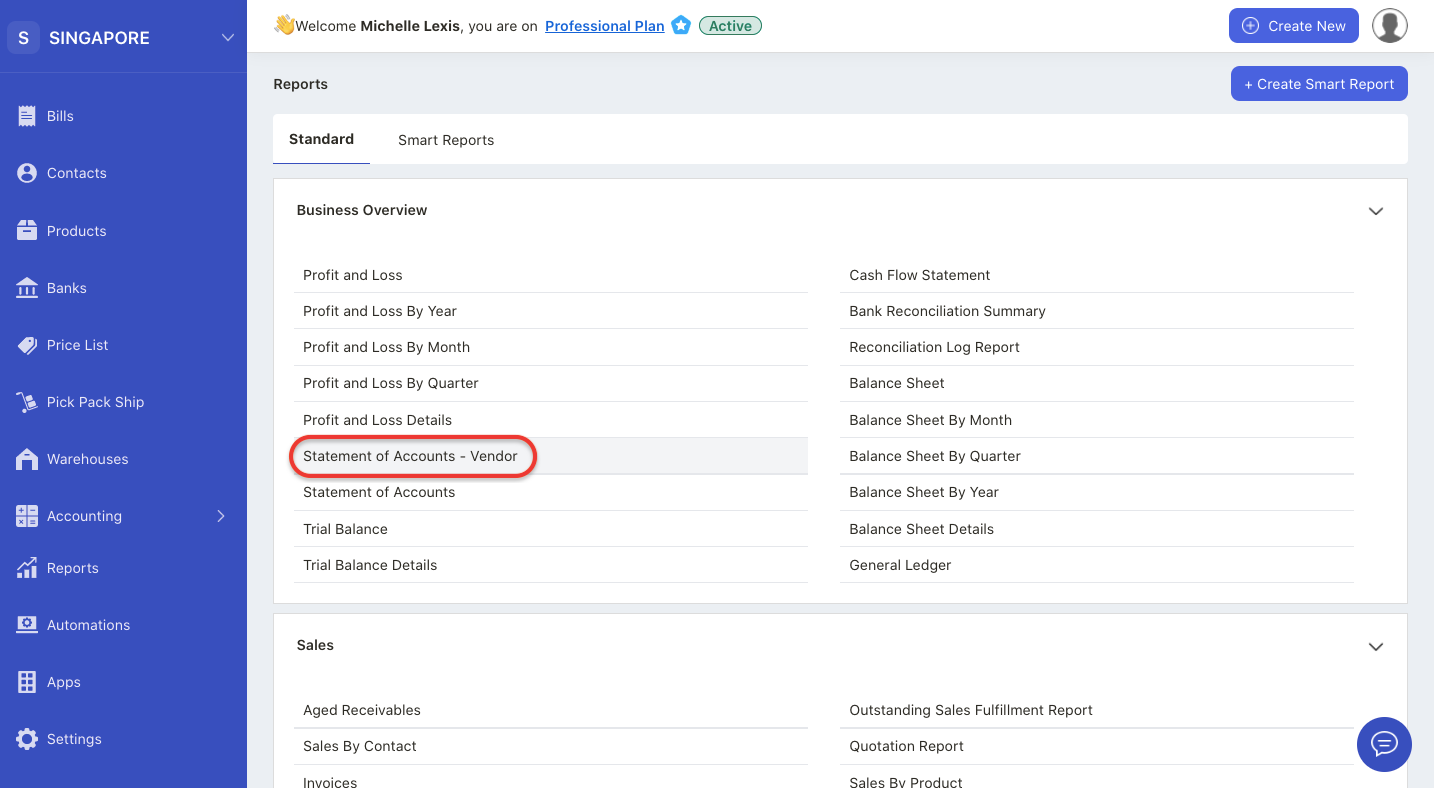 7.  If you wish to view your statement for purchases from your vendors, you can click on the Statement of Accounts- Vendor in the Reports.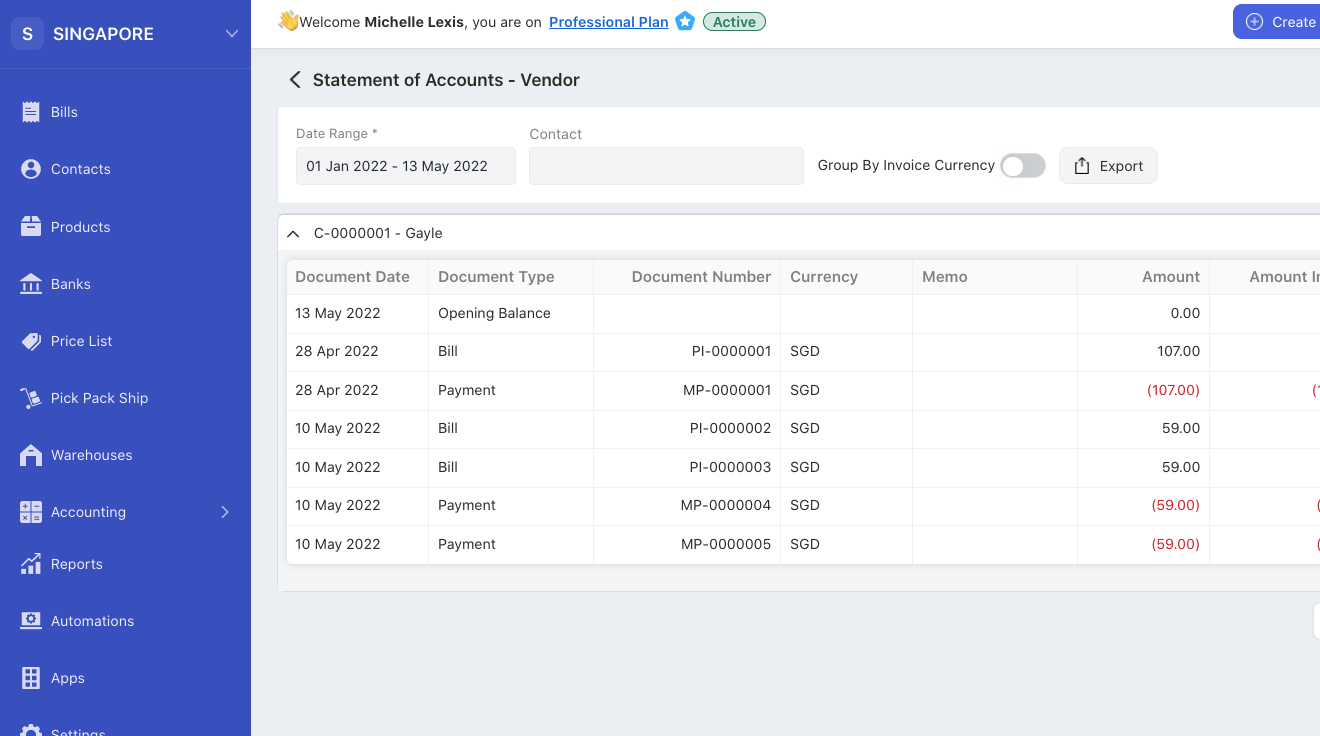 8.  You can view your transactions with the vendor and the outstanding amount owe to the respective vendor with this report.
9.  To generate the report, click on the export button to download in xls format.