You cannot make any changes or duplicate any expense records that are mapped from the Buy Module.
However, you can only edit or change the details of the expense accounts you have created manually in the Expense Module.
To change or edit the expense record you've created manually:
Go to the 'Accounting' tab on the sidebar menu.
Click on the Expense Tab. On this page, you can view the lists of payment records you have made in the system.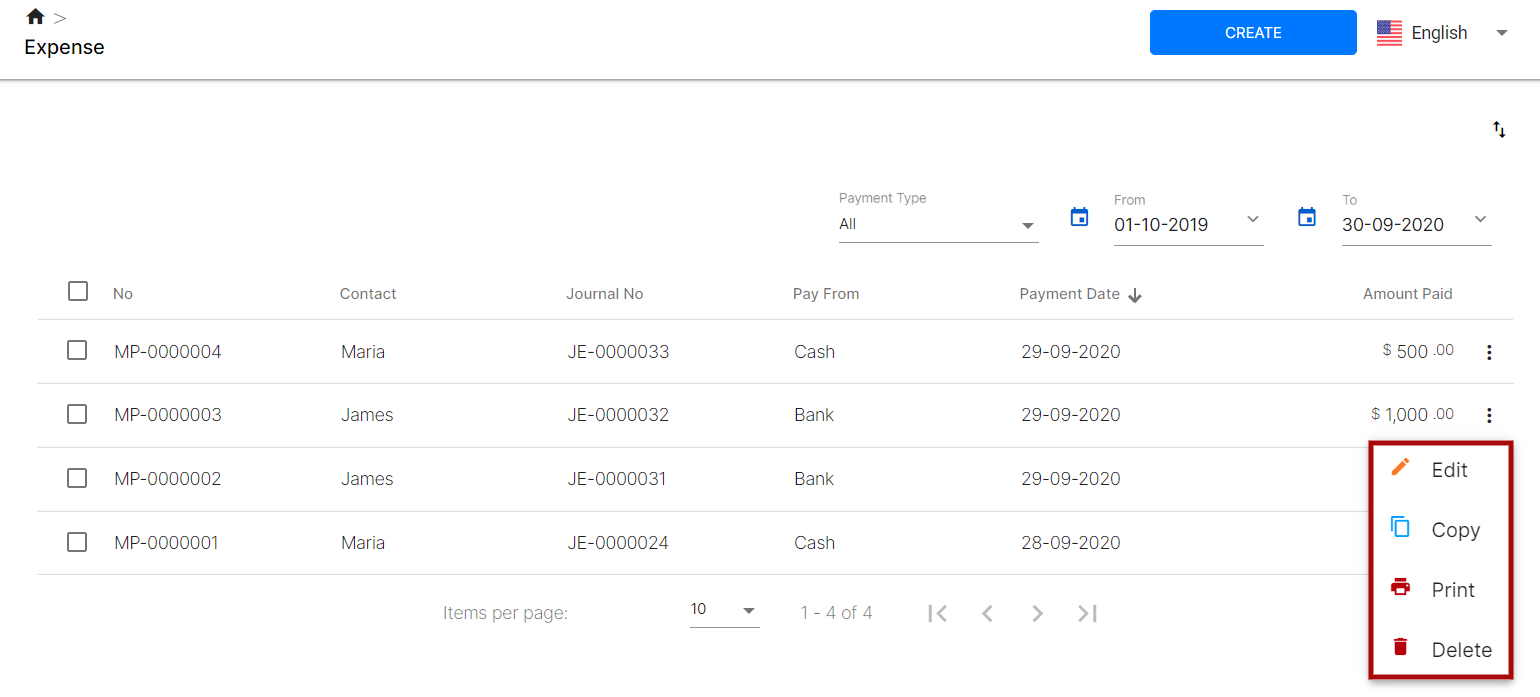 Search for the record you have created manually here. Click on the contextual menu (the three vertical dots)  of the expense records.
Select the Edit button and make necessary changes to the fields in the expense page.
Click on the 'Save' button.
All the changes will be captured in the system. Click on the Copy button to duplicate the expense record. To print the document, select the Print button. If you do not want any particular expense record in the system click on Delete Button
If you wish to filter the expense account, click on the drop-down arrow on the payment type. Select to view all, direct expense type or prepayment type based on your preferences.
Lastly, Deskera users are allowed to sort the expense account based on the date range. All the records will be shown based on the date selection you have entered.