Credit notes are official documents prepared by the supplier to be given to the purchaser.
Credit Notes are used when:
You as a seller
Received returned/incorrect/faulty goods
Overcharged your customer
You as a buyer:
Were undercharged by your supplier
To create a Credit Note using Deskera Mobile App, follow the following steps:
1. On the Deskera Mobile dashboard, tap on the Credit Notes icon under the Accounting Module section to create a credit Note.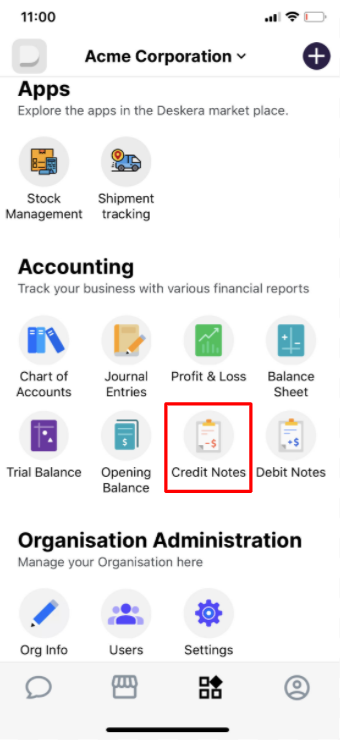 2. The Deskera Mobile App, you will be prompted to '+(add)' a new Credit Note by tapping on Create New Credit Note.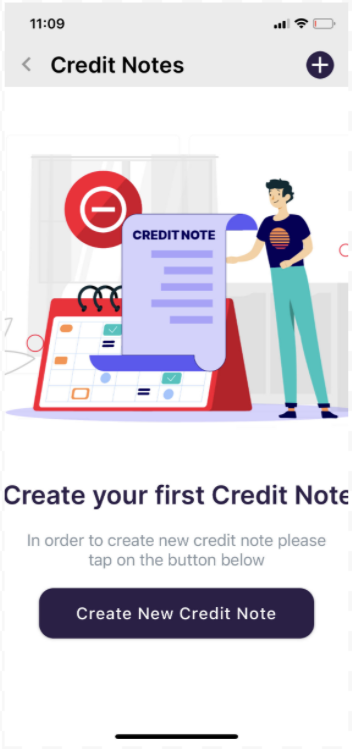 3. Otherwise, you will see the Credit Notes dashboard with all your existing Credit Note records. Tapping on Create New Credit Note will direct you to a new Credit Note form.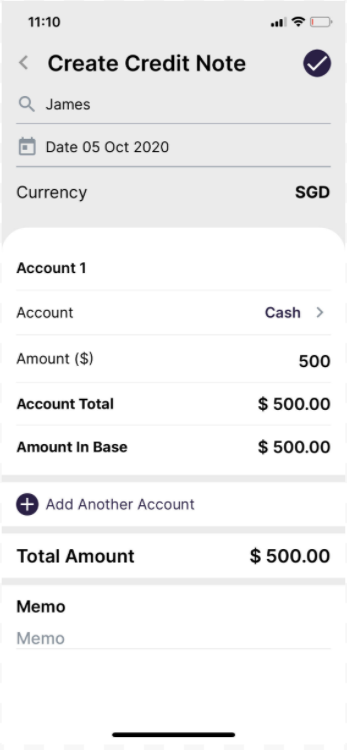 Select the Contact that is involved.
Select the Date for Credit Note from the calendar
Select the Account involved in the transactions from the list available.
Indicate the amount to be credited and any applicable taxes.
After Entering the Amount and Tax rate Account Total and Amount in Base will be auto Calculated
If you want to add new account details click on '+Add Another Account'
If you want to add any note, you can do so under the Memo Section.
4. Once, all these details are filled correctly click on the Tick icon on the right side of the screen to create a Credit note.
5. To use the Credit Note, go to an Invoice module under the Business section and click on any of the Unpaid Invoices for the Contact you created the Credit Note and apply the Credit Note to the Invoice.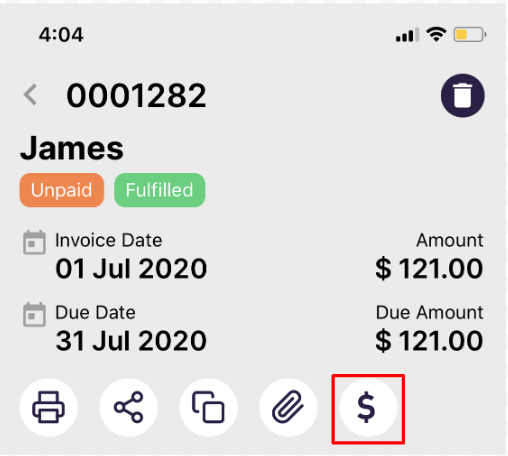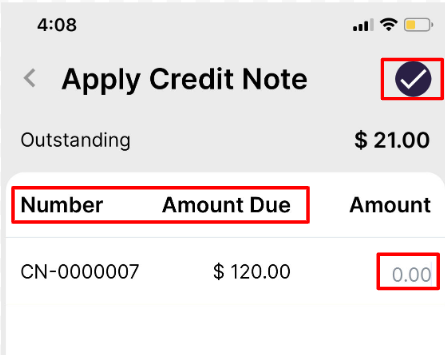 6. Click on the '$' icon to open the Apply Credit Note. A screen will appear where you can see the Credit Note Number, Amount due details

7. Input the amount you wish to Credit.
8. Once the amount is entered, click on the Tick icon on the right side corner of the screen to save the Credit Note.