Backorders are orders you placed from your supplier for a temporarily out-of-stock product.
Suppose the quantity of products ordered by your customers is greater than your inventory stock on hand; In this case, the system will prompt you to create a backorder for that respective product when fulfilling a Quote or Invoice document.
Follow the steps below to create a backorder:
Login to your Books+ account.
Go to Quote of Invoice Module.
Open the respective quote or sales invoice document.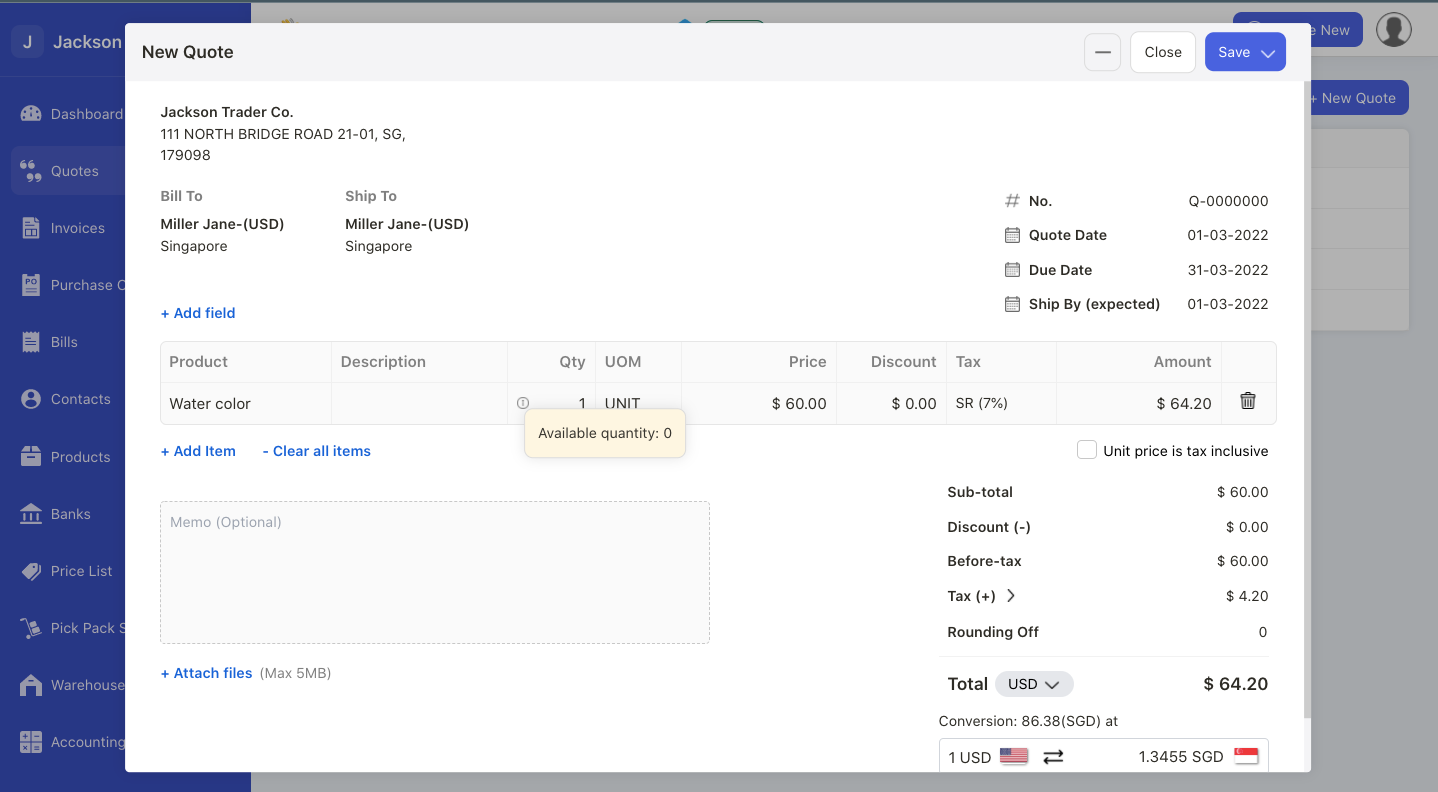 4.  If the product has insufficient quantity, you can view the alert icon under the Quantity Column. Click on this icon and you can view the pop-up message stating the available quantity for this product.

5. When marking the quote or invoice as fulfilled, the system will prompt you to create a backorder.
6.  Click on the backorder button.
7.  The system will re-direct you to the purchase order document. You can immediately create a purchase order document.
8. Edit the purchase order document if necessary. Then, save it.

9. Mark the purchase order as goods received so that you have sufficient quantity for this product in your warehouse.
10.  Go back to your Invoice or Quote Module.

11.  Fulfill the respective invoice or quote document as the quantity for the respective product is sufficient now.
12.  To delete the backorder, make sure that you have deleted the goods received record in the purchase order document. Then, you can edit or delete the purchase order document.