View Sales Invoice
On the Desk Mobile dashboard, select the Invoice icon under the Business Modules section.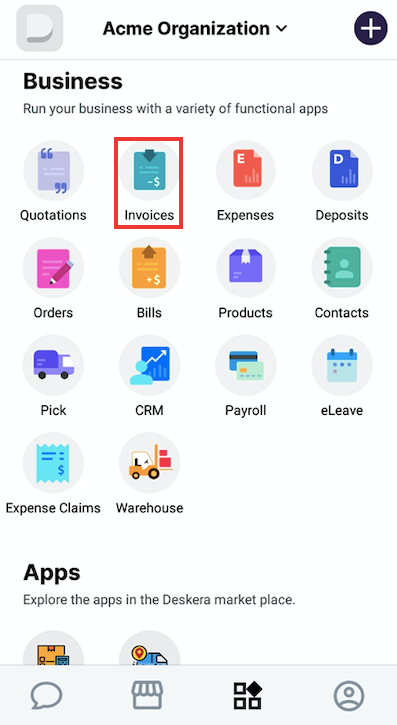 You can view all the status of all your sales invoice records either in a Stats format or can view it as per the invoice status as Unpaid, Paid, overdue.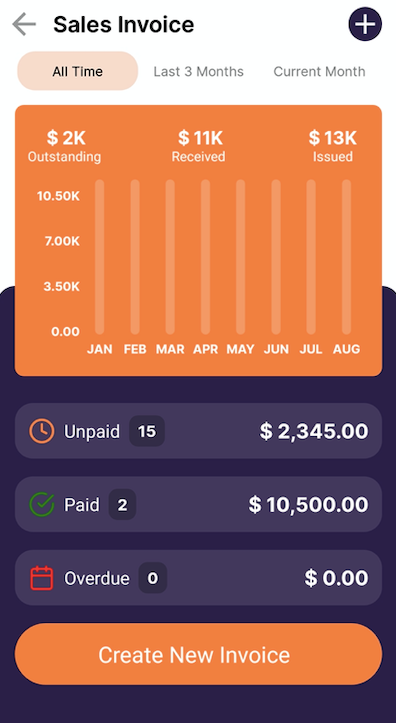 Edit Sales Invoice
Once you select a sales invoice record, you can add more products in the invoice or update the discount rate,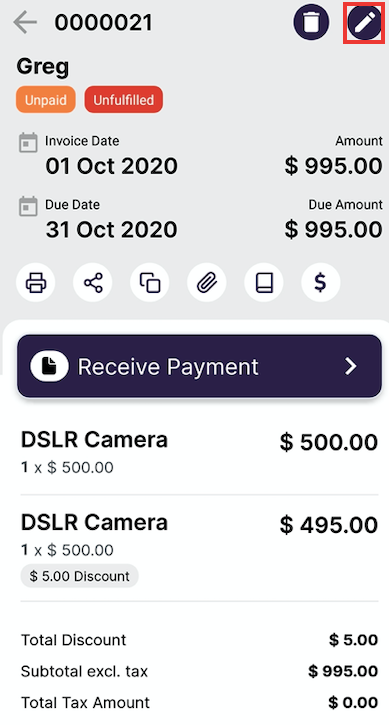 Delete, print and copy Sales Invoice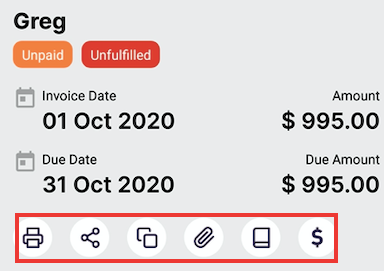 1. If you want to Delete the created invoice you do so by clicking on the Bin Icon located on the right side of the screen.
2. If you wish to create a duplicate Invoice you can do so by clicking on the copy icon and make the changes too.
3. You also have other option such as:
Print Invoice- You can print the invoice created
Share Invoice- You also have an option to share the created Invoice to you customers/vendors via, document designer, email, WhatsApp, etc
Upload Attachment- You can add photos and documents related to the products, etc.
Apply credit note: You can apply credit note against the invoice in this
Invoice Fulfilment: Fulfilling an Invoice allows you to keep track of products delivered to your customers. Choose from three types of fulfillment such as direct, pick-pack-ship, and dropship.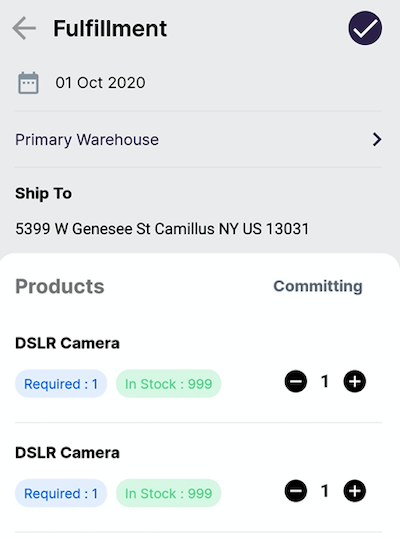 5. You can select the warehouse from where the product will be out for delivery from the drop-down menu.
6. Fill in the Amount by adding/decreasing. that has been delivered to the customer and click on the tick icon to proceed with the Fulfillment.
   
Congratulations! You have successfully learned How to view, edit, and delete, copy, print, Fulfill a sales invoice.