Deskera CRM can help your organization to manage, track, and maintain the relationship with your prospects and existing customers.
By accessing to Deskera CRM Dashboard, you can now view all the information about your prospects and customers at your fingertips.
There's no need to search for nitty-gritty details for hours and not knowing where all those information if you do not keep the details in any CRM software.
On the Deskera Mobile App Dashboard, select the "CRM" module to track your sales team's performance, oversee the number of deals in the company, and the number of deals won and lost.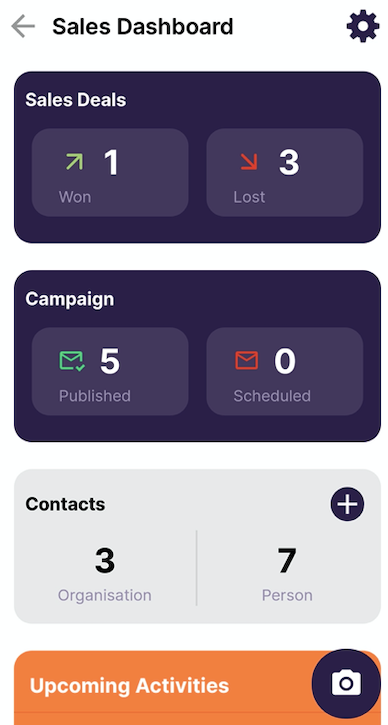 Under this module, users can read, understand, and analyze all the information updated on the Deskera CRM software.
In this page, you can view the following items:
The number of deals won and lost
Number of campaigns published and is scheduled
Total number of contacts
Your upcoming activities
Congratulations! You have successfully learned the different functionality in the CRM Module.