The functionality of the document templates is to enable our customers to customize the template of the invoice, bill, quote, and payment based on their preferences. Users do not necessarily need to follow the exact format of Deskera's invoicing, bill, quote and also payment.
The functionality of the document designer on Deskera Books is to enable our clients to customize and design the invoice, bill, quote, and payment template based on their company format or any format based on their preferences.
Follow the steps as mentioned below to create a new document template:
1. Go to 'Setting' >> Click on the Document Templates tab.
2. Select the Modules you preferred to apply the document designer template to; it can be Invoices, Bills, Payments, Quotes, Order, and Cheque.

3. Select 'Document Template'. Click on the contextual menu (the three vertical dots) and select the 'Download Template'.
4. Customize the template that you have downloaded. Make sure that you use the placeholder in the documents. You can switch the position or arrangement of the boxes in the document. Besides that, you may also add your company's logo here.
5. Next, SAVE the customized template and upload the saved template to the system.
6. You can now also add multiple document templates to the modules, by clicking on the Add Template button.
7. A below screen will pop up where you need to fill in the required details,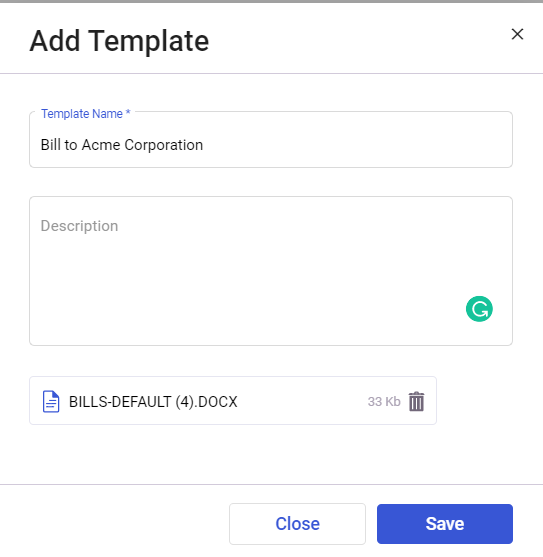 i. Add the Template name and description
ii. Upload the template that you have downloaded from the system.
8. Once this is done you can view the added template under the selected module.

9. For the added template below function are available,

i. Edit Template: For the added new template if you want to make any changes you can always use the edit option

ii. Download Template: You can download the newly added template and further use it for verification purpose.

iii. Set as Default: For the newly created template you can set it as default, just to avoid adding it every time.

iv. Delete: If you wish to remove the template completely from the system, you can use the delete function.
10. Click on the preview button to view how the document will appear when you print or send the copies to your clients.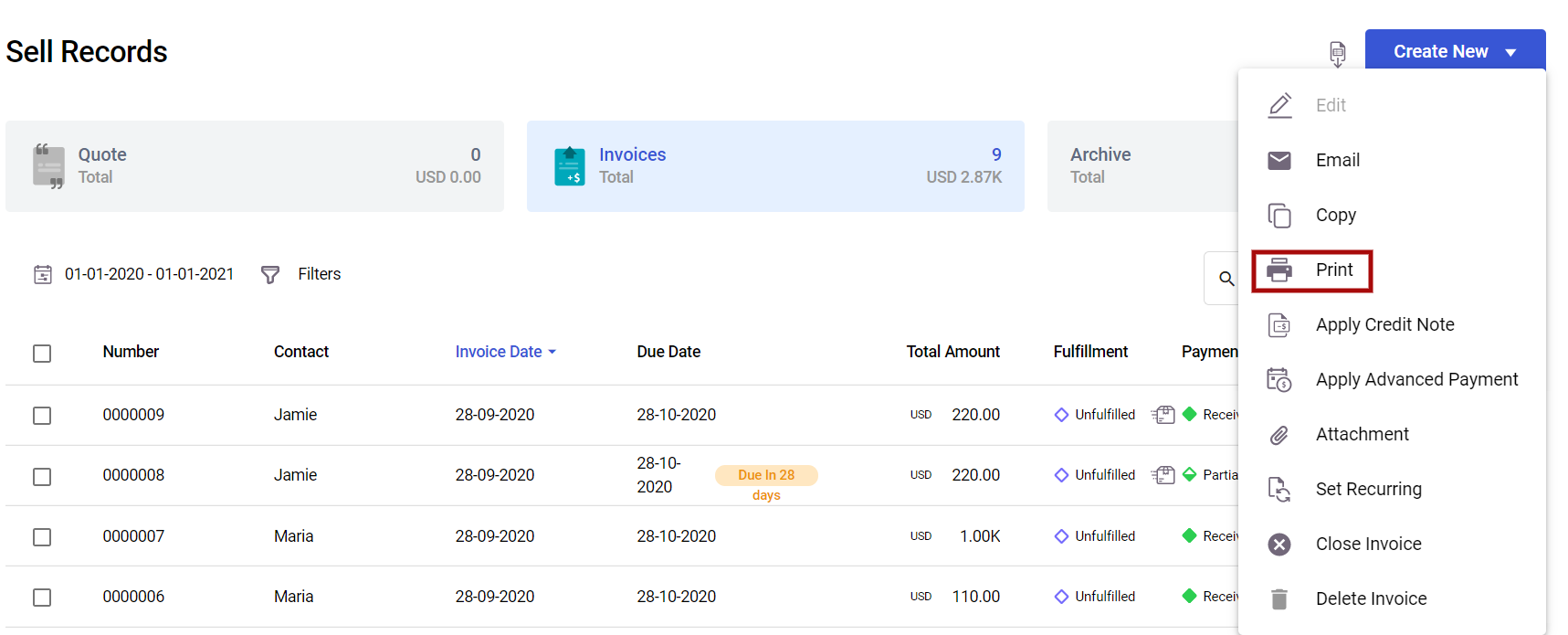 11. Go to the sell and buy tab, select from the selling list, click on the three vertical dots, and choose the 'Print' button.
12. You will see the invoices, bills, payments, and quotes that are mapped according to the template you have customized and uploaded earlier. You should be able to view the cheque and the payment receipt as per the document designer you have created.