A deal can also be known as a leads or sales opportunity to sell your products and services.
You'll need to assign your deals to the right pipelines you have created. Pipelines help you to track the progress for every prospect until they have been successfully converted into customers.
You can also forecast the sales revenue based on the deals you are working on at the point of time.
For each pipeline, you'll see the values and number of deals in one glance.
Follow the steps below to create a deal:
Login to your Deskera CRM account.
Click Deals at the sidebar menu.

3.  Next, click Create Deal at the top right-hand side of the page.
4.  A slider will appear, and you'll need to fill in the fields as stated: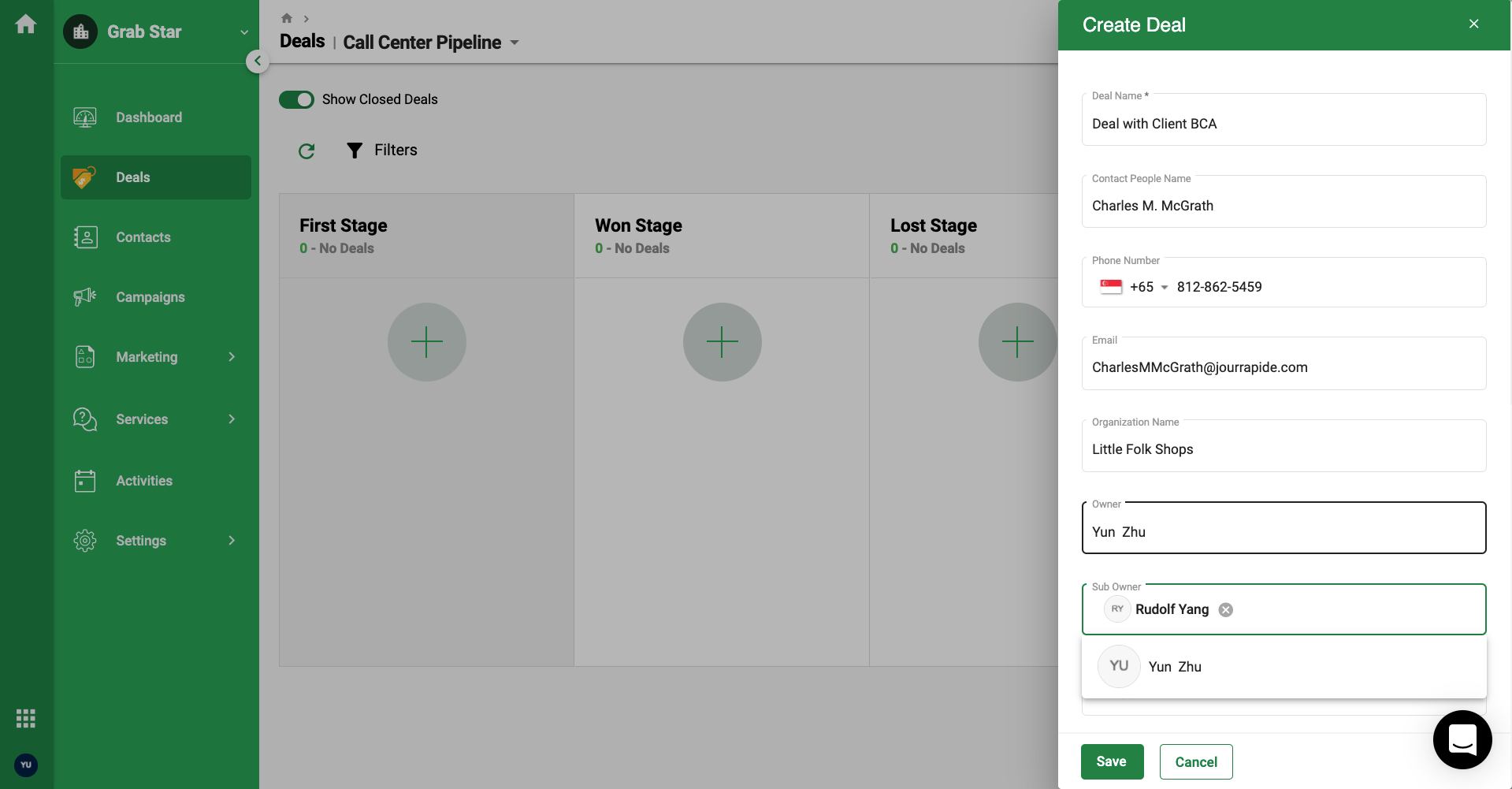 Deal name
Contact name
Phone
Email
Organization name
Currency & Deal Value
Select Pipeline
Pipeline Stage
Closing Date
Custom Fields
5.  Alternatively, you can add deals by clicking the Add symbol in each of the pipelines you have created.
6.  You can drag and drop every deal to different stages in the Pipeline.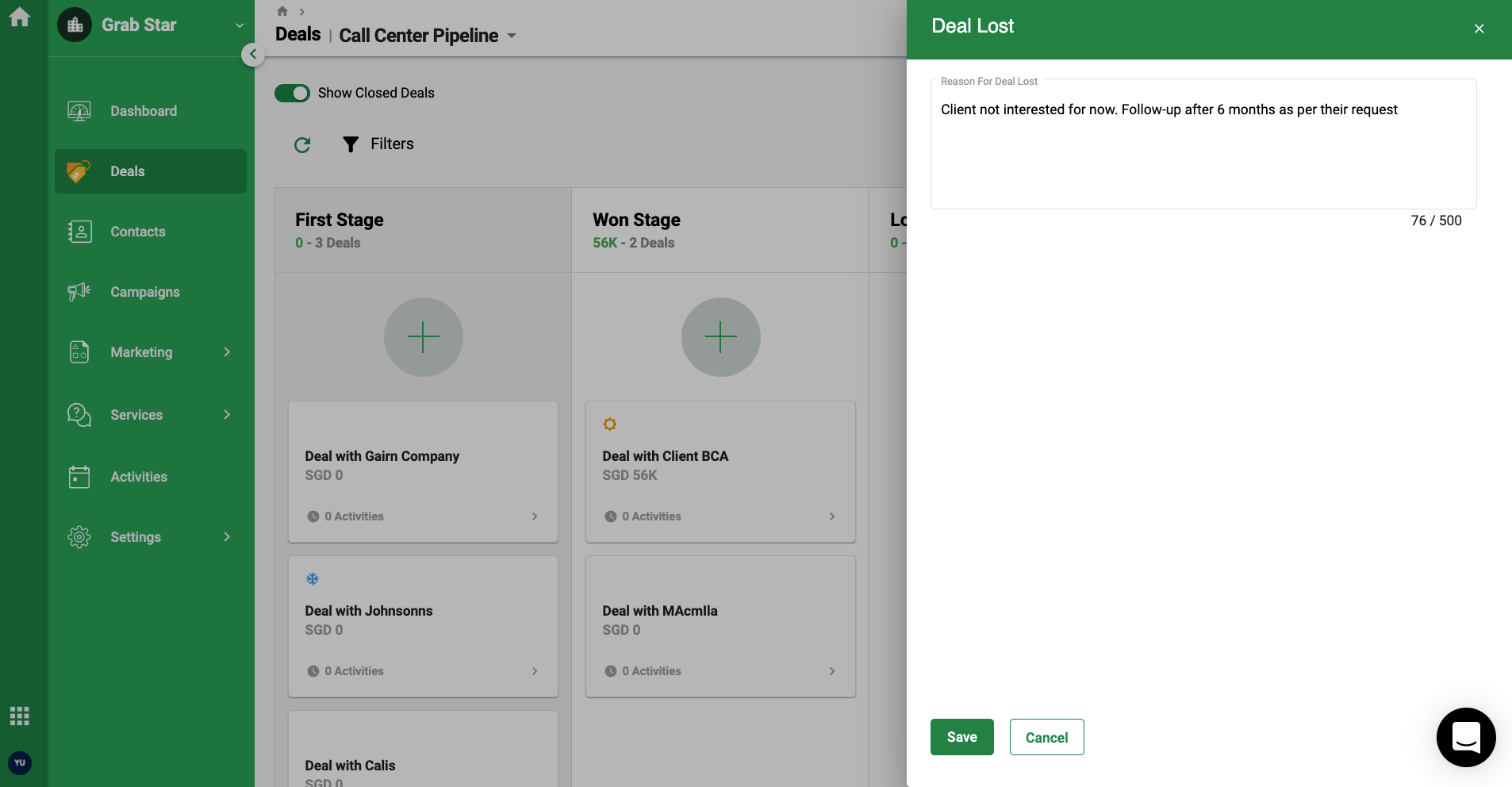 7.  You will need to enter the lost reason whenever you move your deal to the lost stage.
8.  Click on the Save button after entering the lost reason.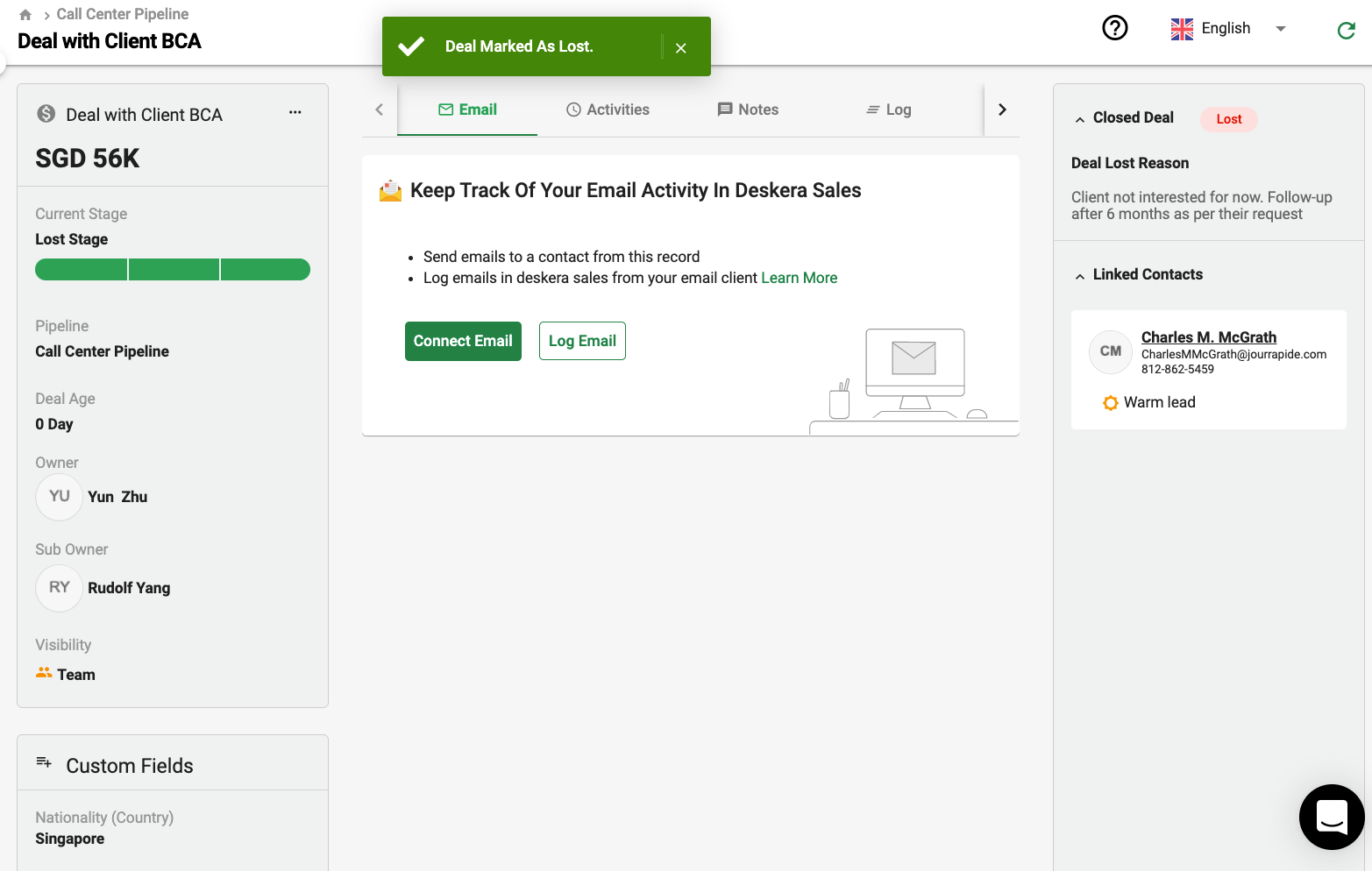 9.  The deal lost reason will be reflected in the deal details window.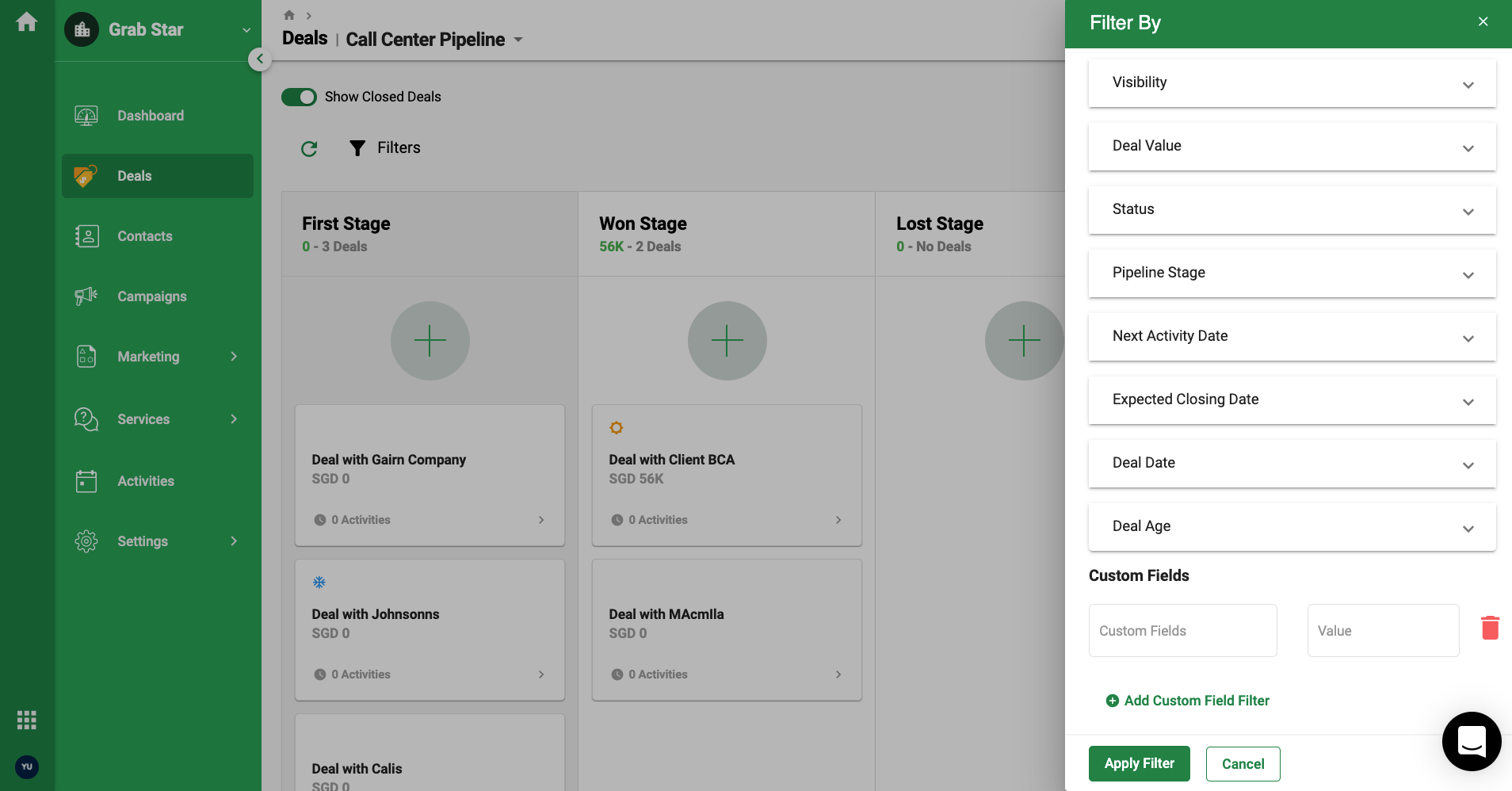 9.  You can filter the deal by clicking on the filter icon on the deal window. You are allowed to add custom field filter here as well.
10.  Once you have set the filter values, click on the Apply Filter button.