If you found out that you added the wrong products for your customer during Invoice creation, don't fret!
Just like the Quote, open Invoice documents are also editable.
In addition, you can find other functions such as Copy and Print in the contextual menu of each Invoice.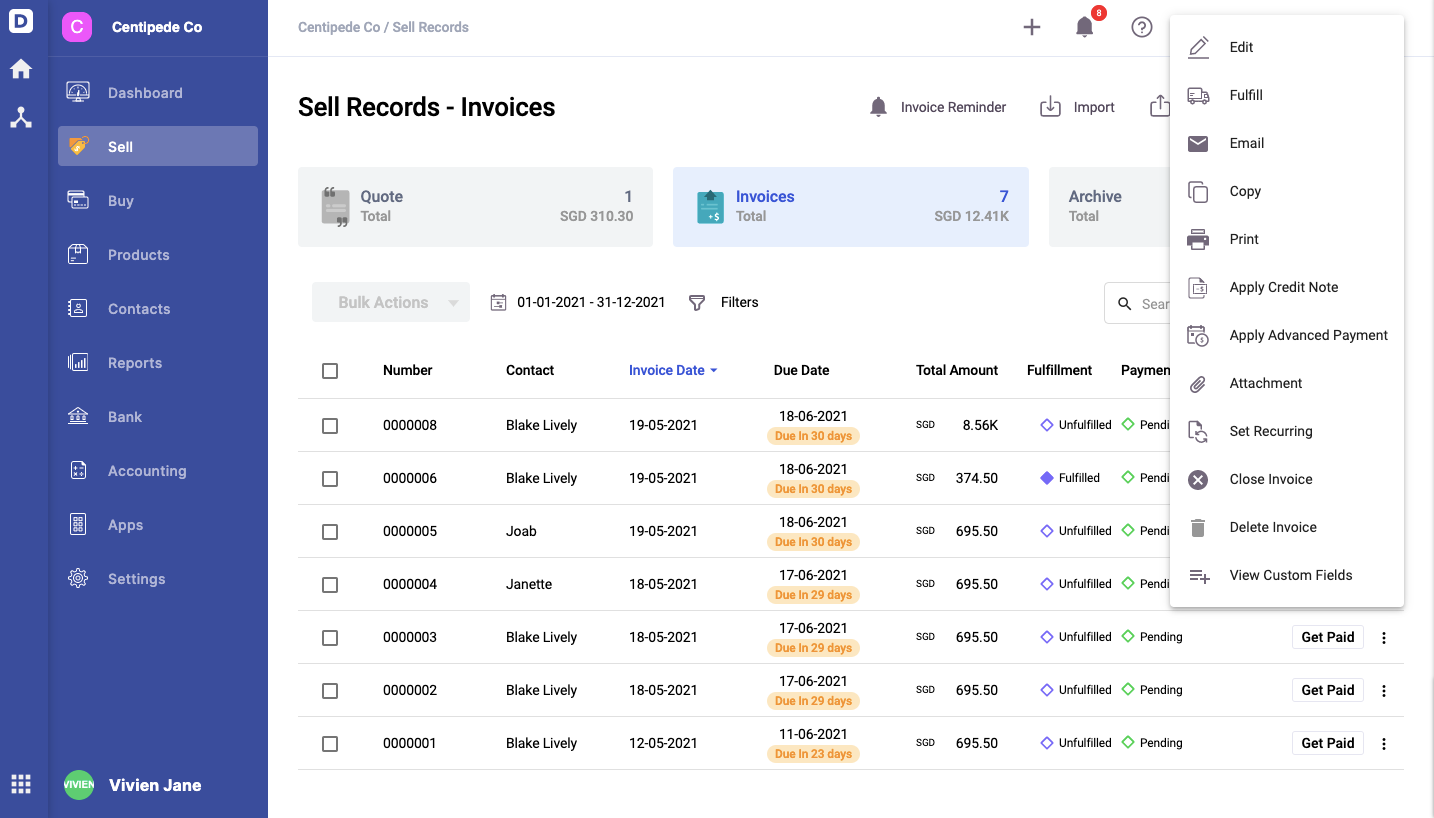 Go to the Sell tab and click on the Invoice which you need to Edit or Copy. This will display the selected Invoice's details.
On the top right-hand corner, click on the contextual menu (three vertical dots) on the Invoice page.
You should be able to view the list of actions that you can perform on your end.
Edit Function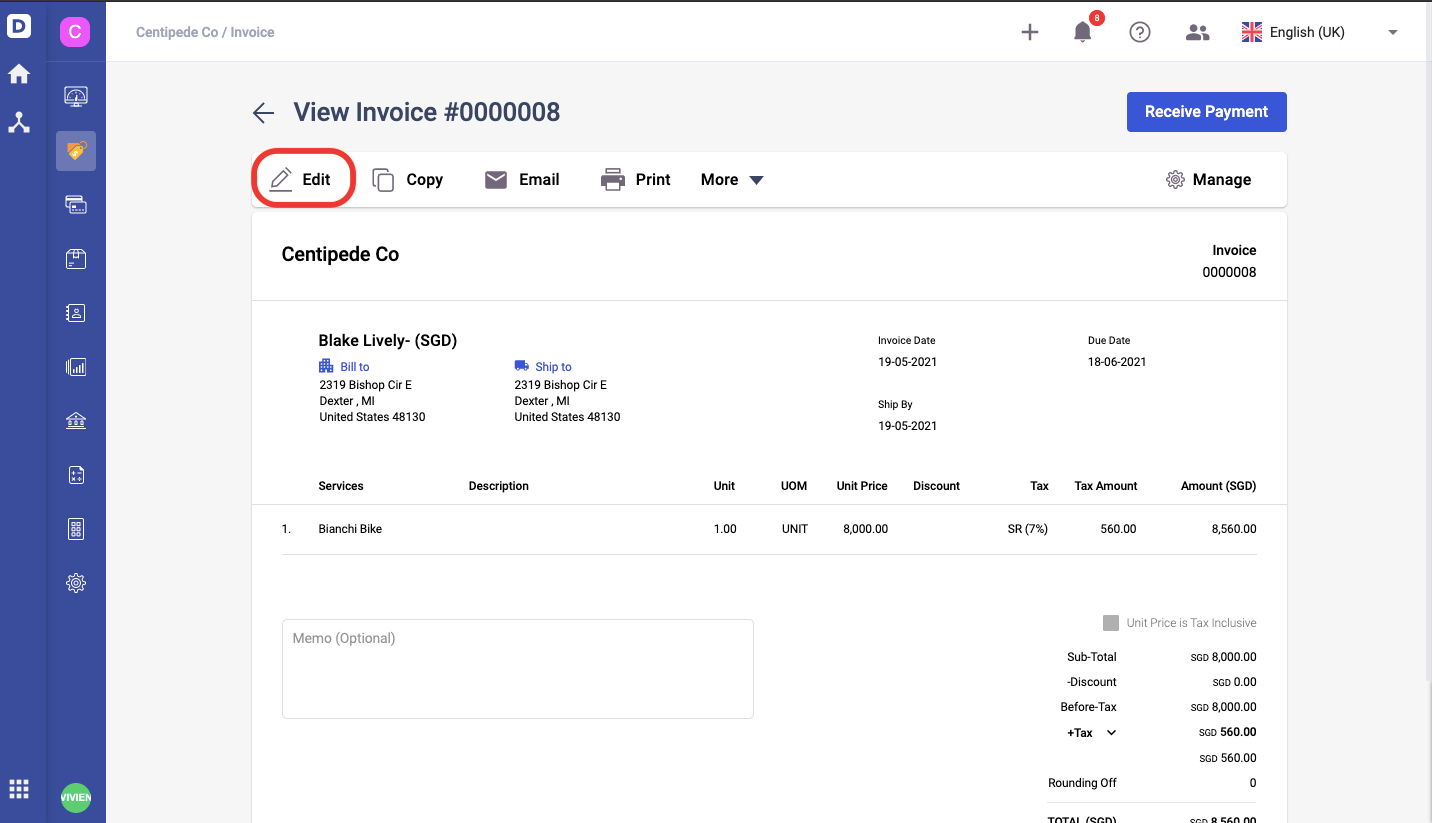 Do note that you can't Edit Invoices that have been partially/completely Fulfilled, or have received any amount of Payment.
There are two things that you cannot edit in the invoice such as the contact you have selected and the sequence number.
Click 'Edit' and you can edit the following fields; Product, Description, Quantity, Unit Price Discount, Invoice Date, Valid Till Date, Expected Shipment Date, Tick/Untick Unit Price Is Tax Exclusive, option to add and delete attachments, update the custom fields as well as updating the multi-currency.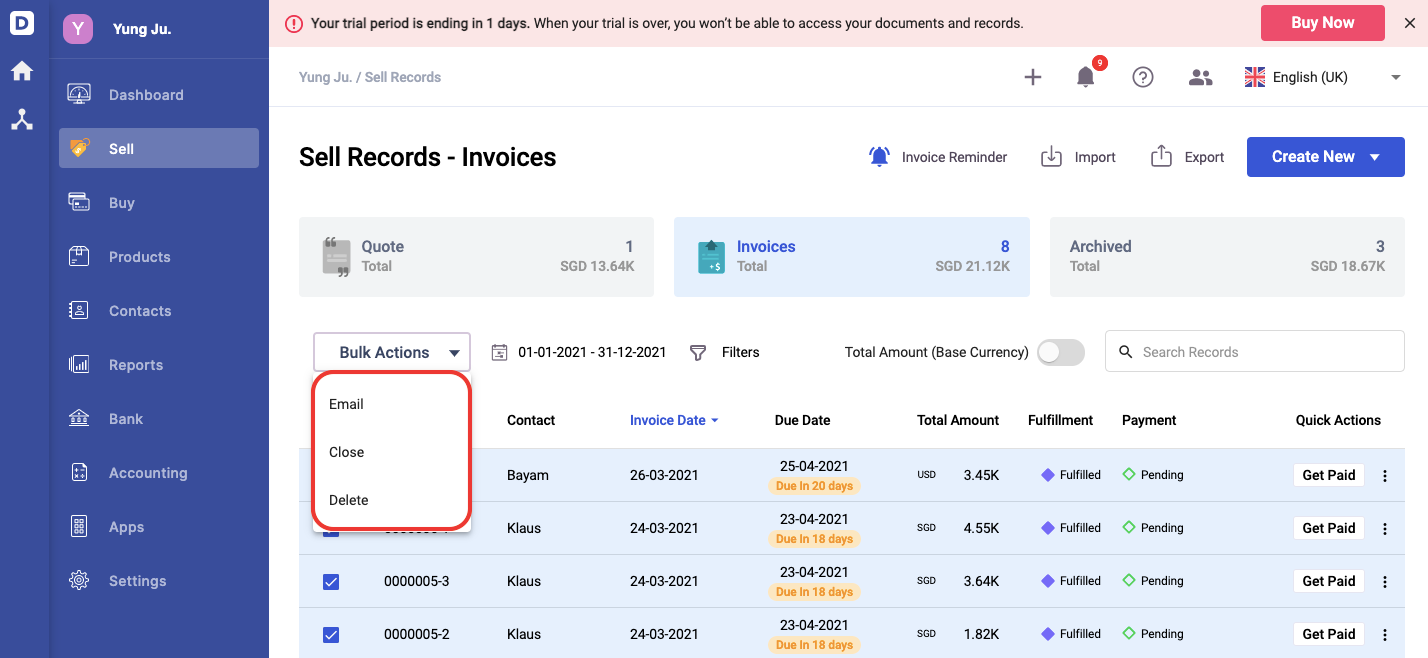 You can perform bulk actions by checking on the invoice's checkboxes; choose from email, close and delete options.
Click the Delete icon of each product line if you wish to remove them.
Remember to click Save to save all the changes made.
Copy Function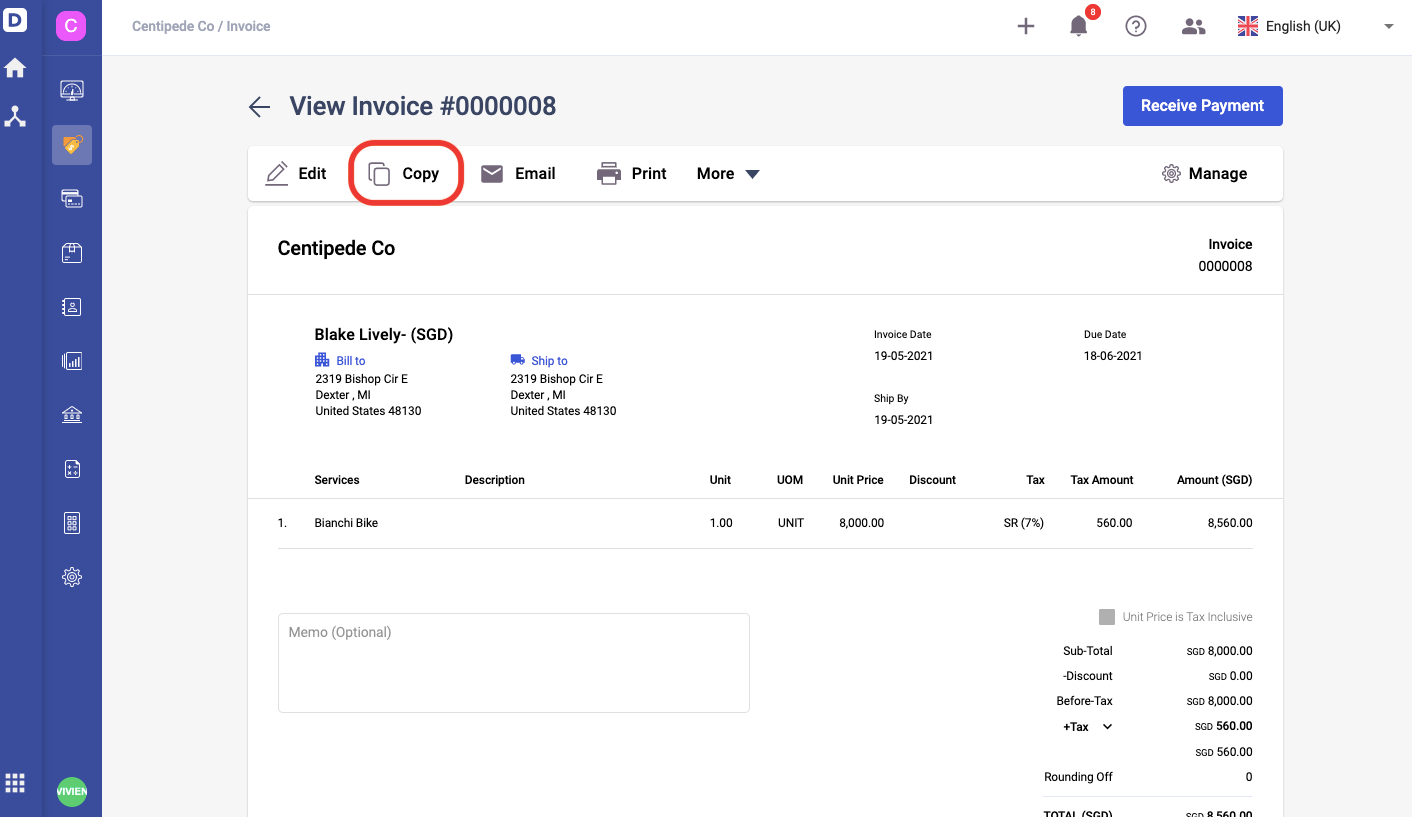 Click on 'Copy' to create a duplicate Invoice in the system.
This will bring you to a page auto-filled with the same details as the selected Invoice.
You may choose to make any edits if necessary before saving.
Print Function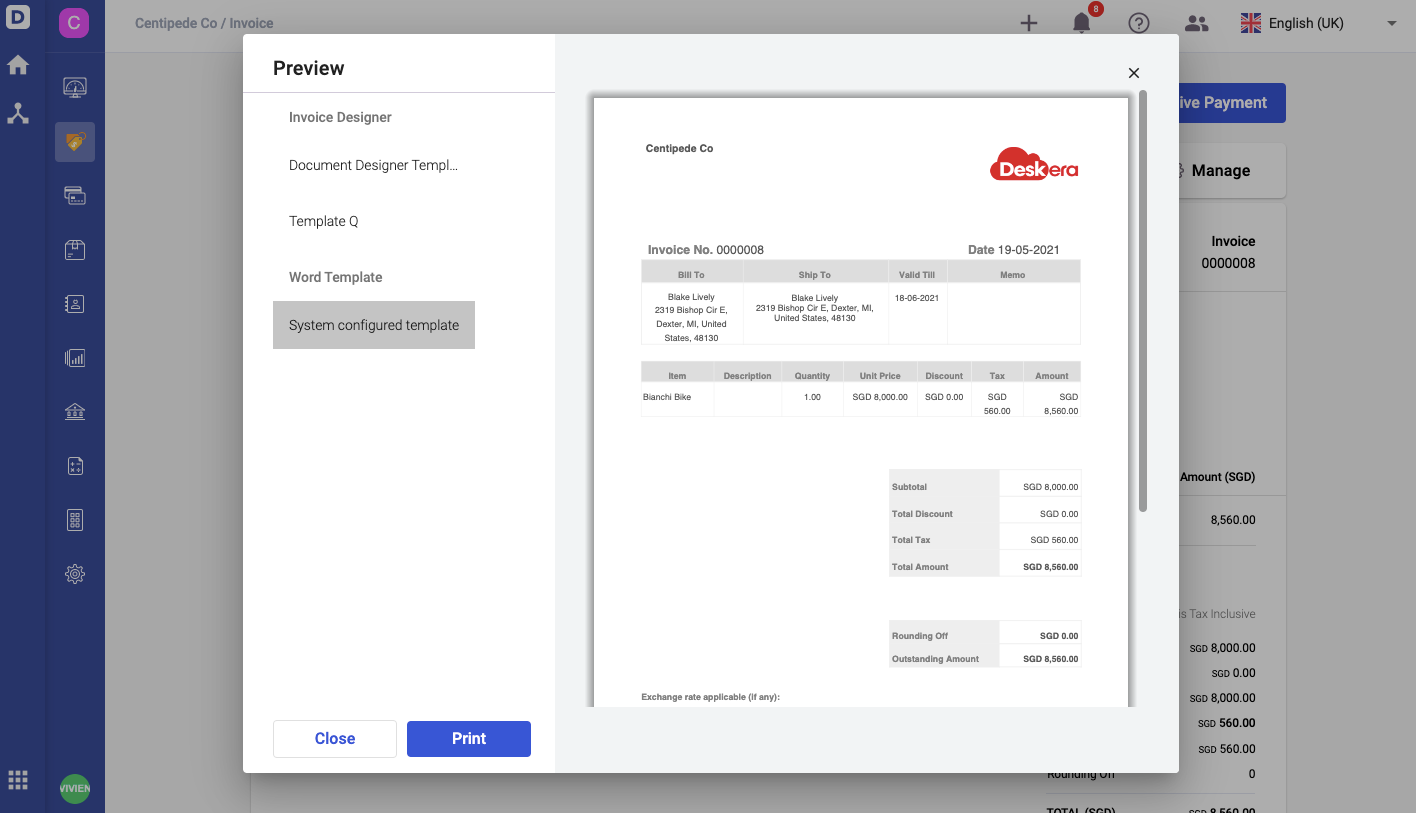 You can either choose the template from the document generator or the word template saved in the Setting tab.
Click 'Print' to open a new tab and view the selected Invoice in PDF format.
Is there a Delete Function?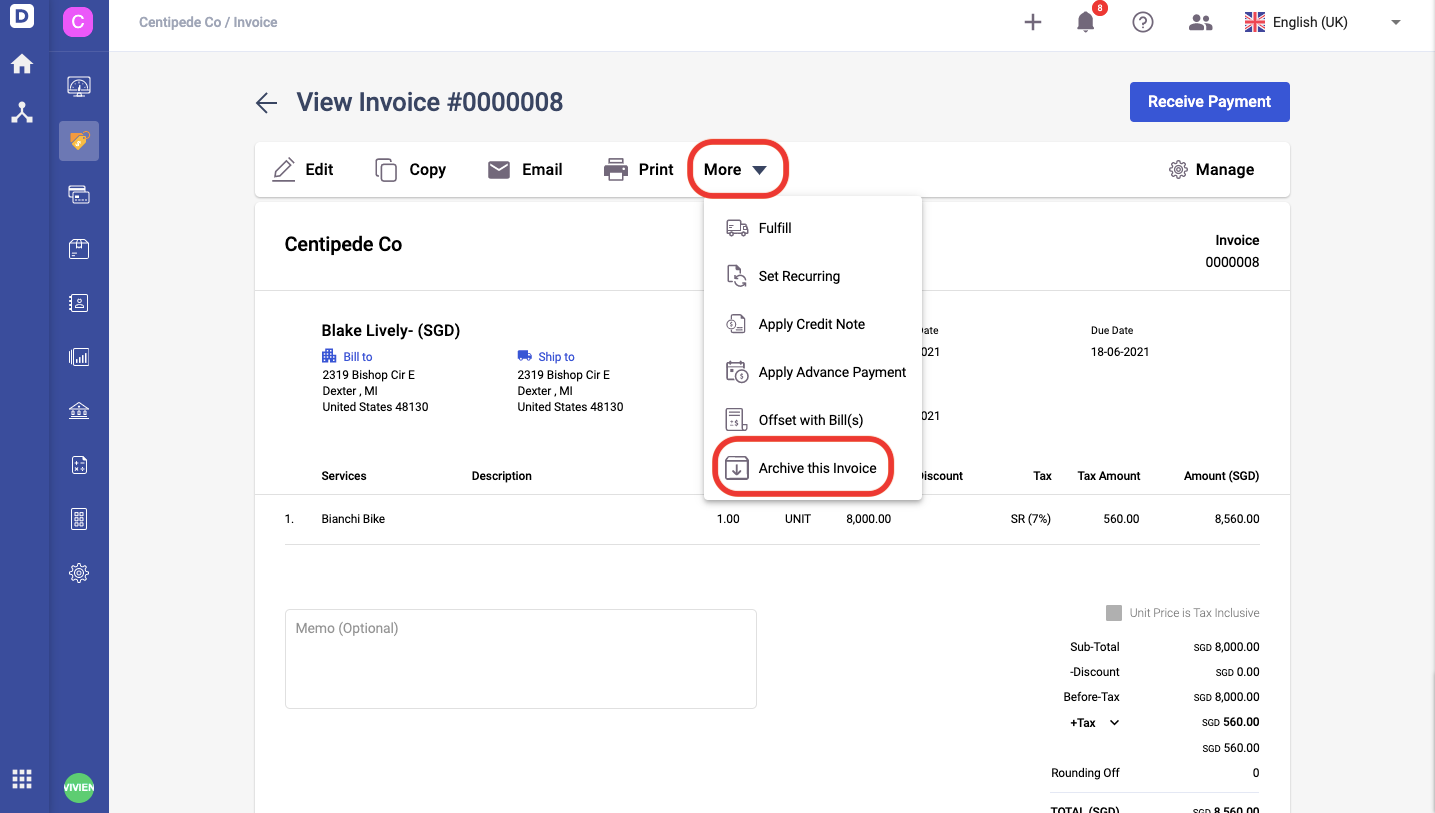 Invoices can be both archived and deleted from Deskera Books.
Archive this Invoice means that the invoice is canceled or voided. All archived documents can be viewed under the Archived Tab. You can always reopen canceled Invoices by clicking on the 'Reopen' button to restore them.
Do note that Invoices that you have fulfilled completely and marked as received are also moved to the Closed tab. However, these Invoices are marked as 'Completed' instead of 'Canceled'.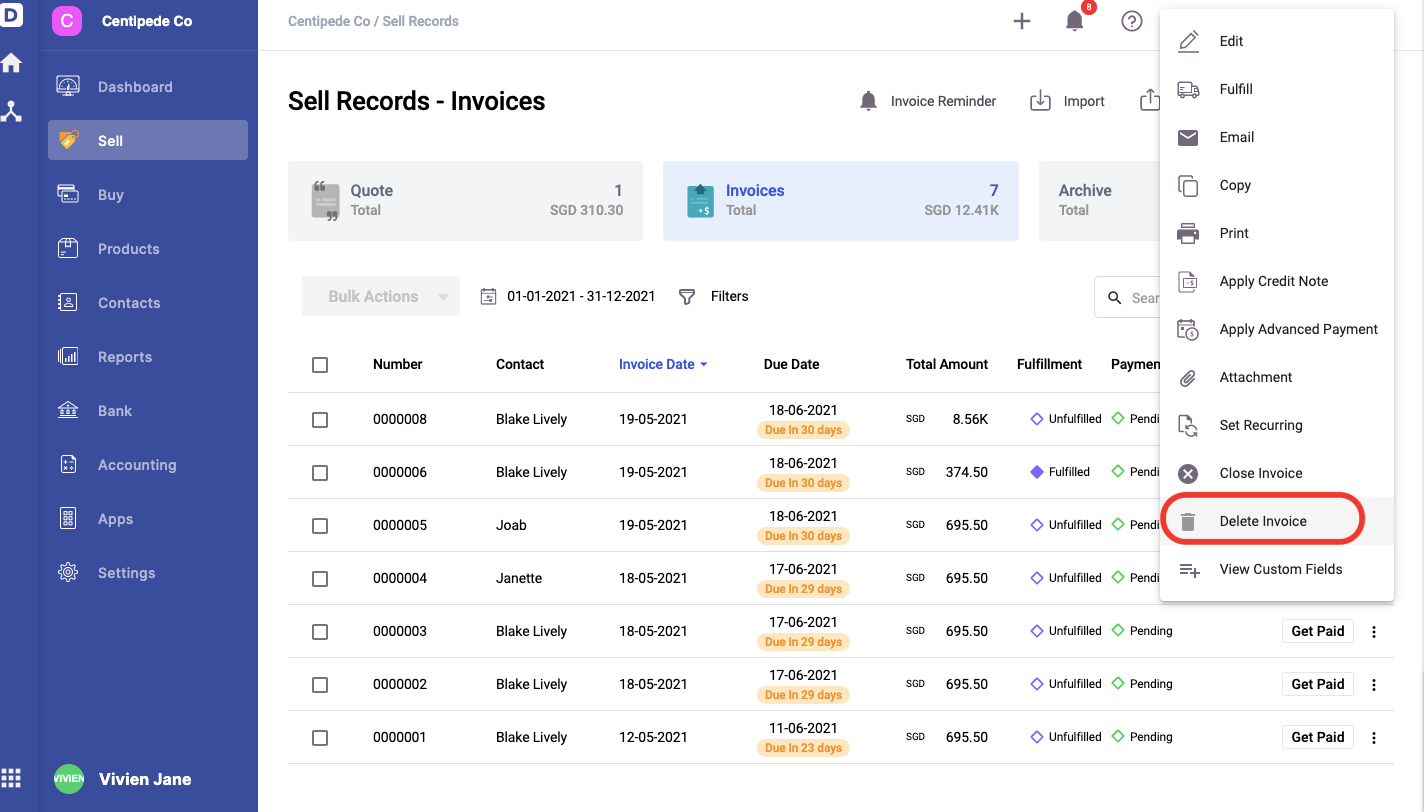 4.  You can only delete the invoice only if you have deleted the payment and fulfilment mark against this invoice.
Can I Delete the Payments Made in the Invoice?
Assuming that you accidentally mark an invoice as received, and you wish to revert back the payment, yes you can do so on Deskera Books.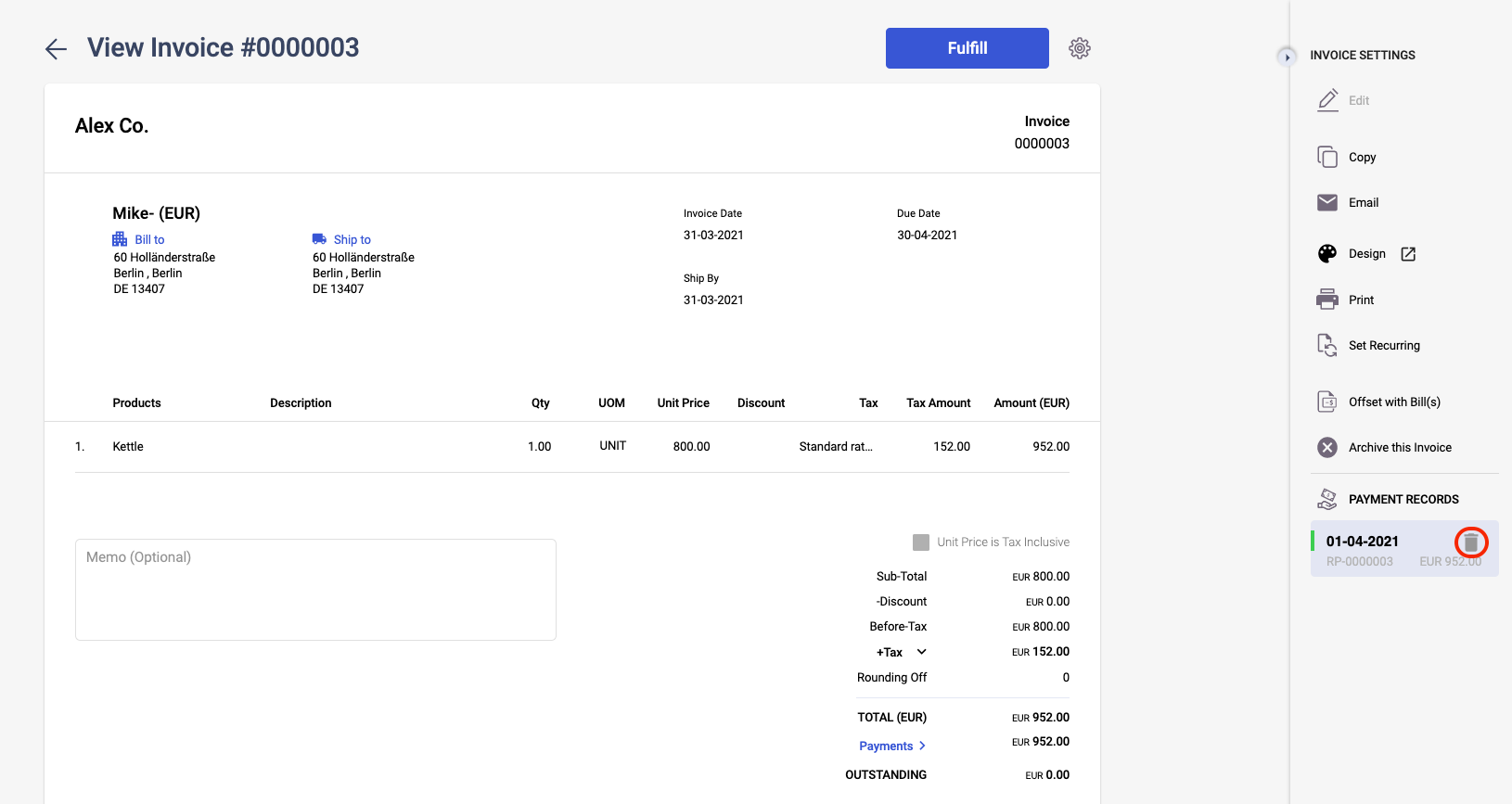 Once you have successfully deleted the invoice, the system will automatically remove the Journal Entry record.