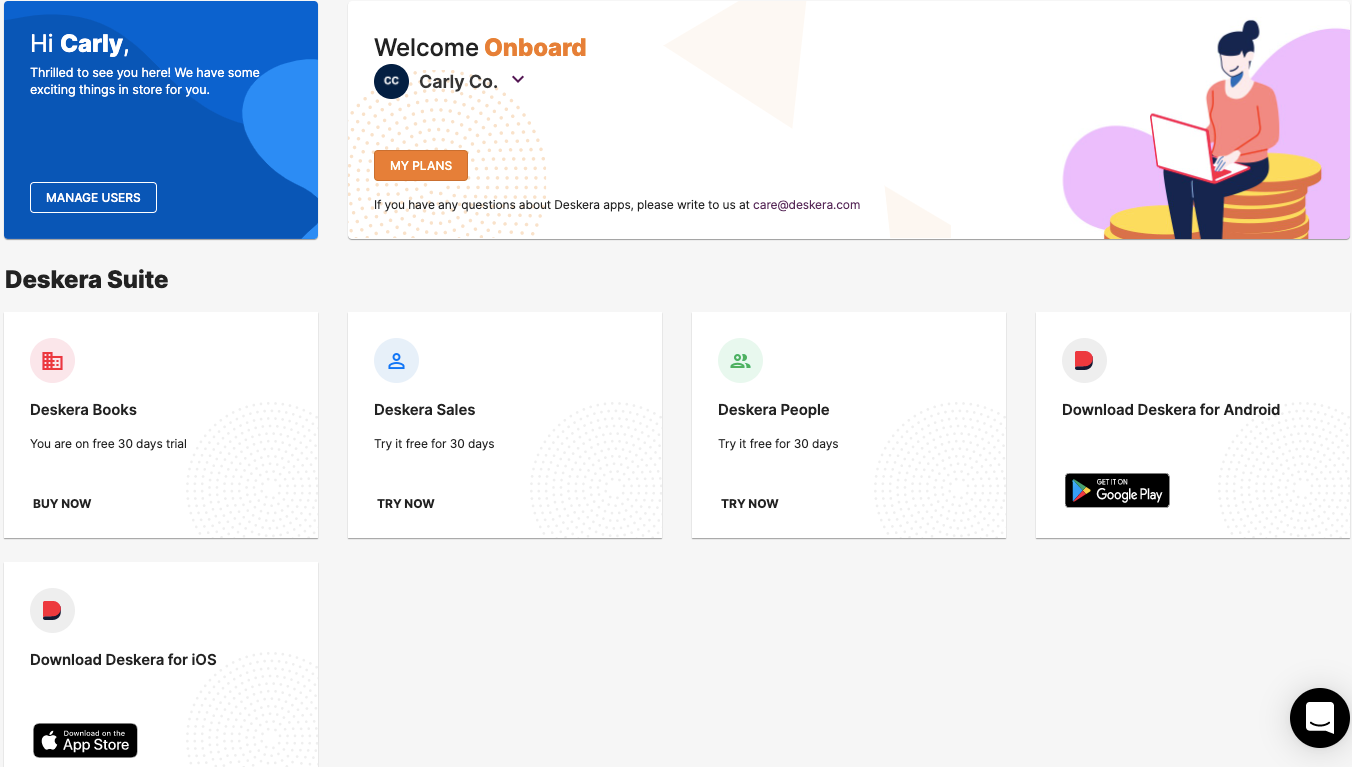 Once you have logged in to your account on Deskera, you should be able to view the image as attached above. To upgrade the plan, you can click on the My Plan button. This will direct you to the subscription page.
For users who wish to try out the products such as Deskera Books (ERP), Deskera Sales (CRM), and Deskera People (HRMS), you can activate the 30 days free trial before subscribing to the plan. You can click on the Try Now button on each of the plans available. If you wish to try out all the products, you can select all in one and choose the Professional Plan.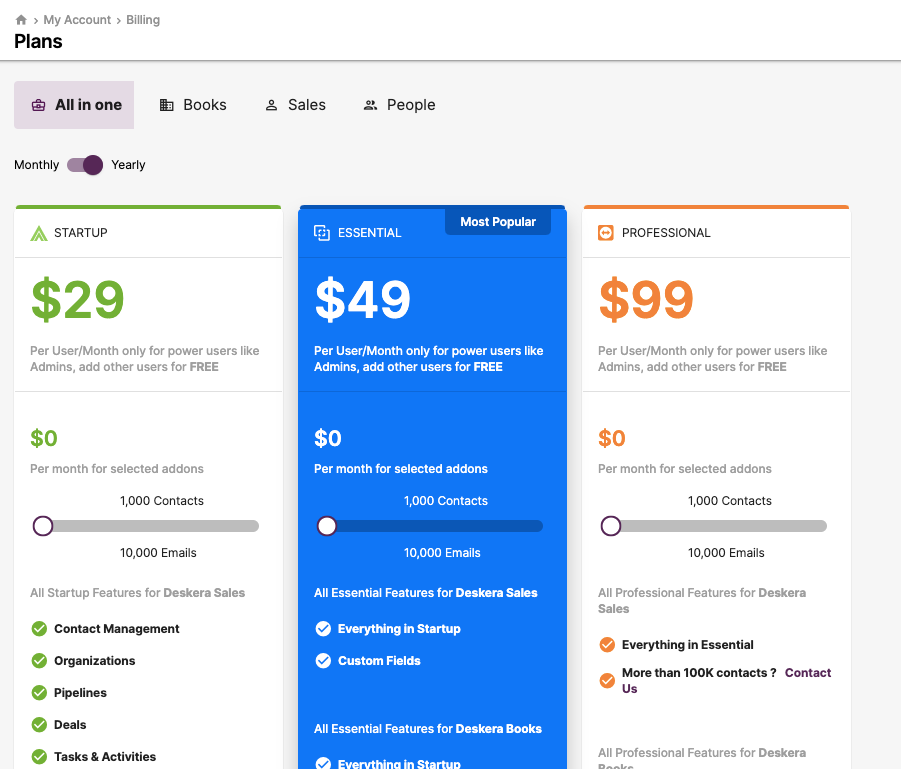 Here on Deskera, we offer three different plans that might cater to your business requirements. Check out the four different plans that we offer for you:
Start-up Plan - Only three users can use this
Essential Plan - Available for five users
Professional Plan - Ten users are allowed to use the system
Toggle between monthly and yearly to check out on the price difference between monthly subscription and yearly subscription. You can subscribe to all the products, or you can choose to subscribe to the individual product that we offered. Choose between "All in One", "Books", "Sales", or "People" that suits your business needs.
After the 30 days free trial, if you wish to upgrade and continue using the plan, fill in your card details, billing address, and enter any promo code if applicable. Checkout to access your upgraded features immediately.
To find out more about our pricing, you can check it out here.