A purchase order is a document sent to a vendor with details of the products you intend to buy, the expected price and other terms apply. It is a purchase request made from your side for the vendor's product.
Deskera Mobile App allows you to record and manage purchase orders and convert them into business opportunities. We will focus on how the user can record a purchase order in the Deskera Mobile App in a few simple steps in this article.
You can select the Purchase Order module on the dashboard to view the list of all existing purchase orders on the system. If you are a new user, the page will directly give you the option to add a new Purchase Order.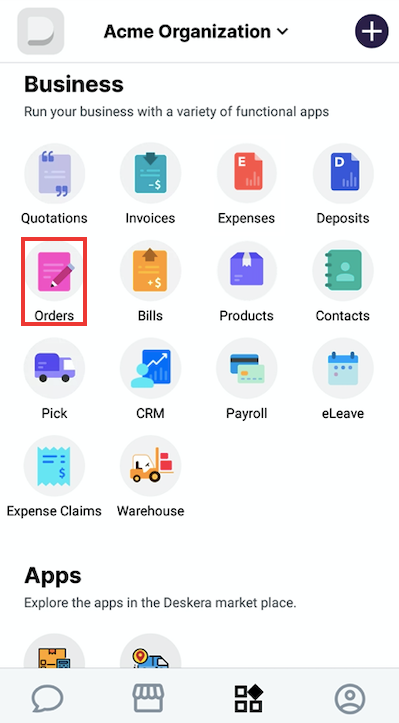 You can click on the Create New Order option or Add+ icon on the top right side of the screen to open up the New PO form.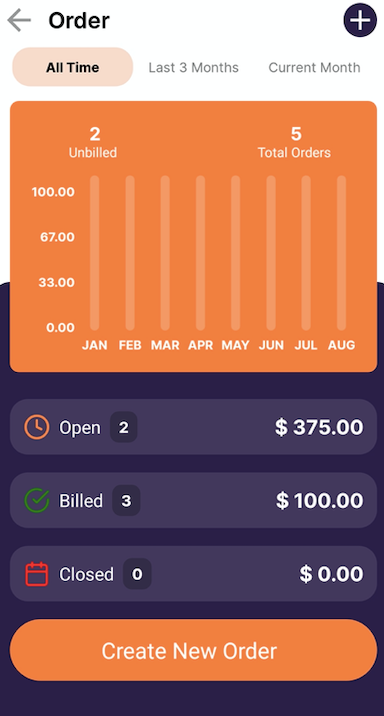 Fill in the required details such as vendor to whom to send the PO, product details, price details, etc. and click on Save.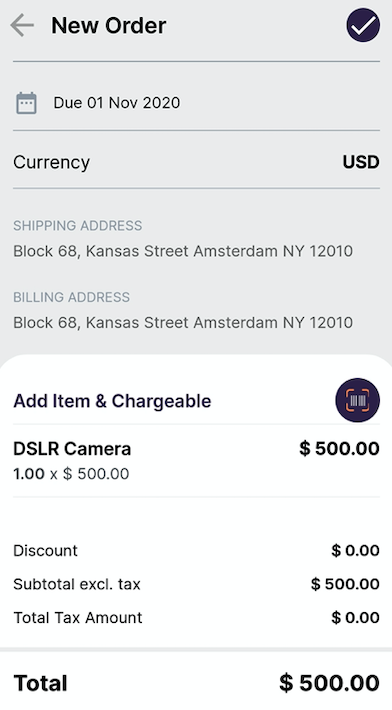 The created purchase order will be visible on the Purchase Order module, and you can also choose to convert it into the purchase invoice.
If you wish to view the purchase order report, select the reports button to view the monthly bill results shown in bar charts.
On the Purchase Invoice page, tap on the 'Generate Invoice' to convert the Purchase Order to Purchase Invoice.
Edit PO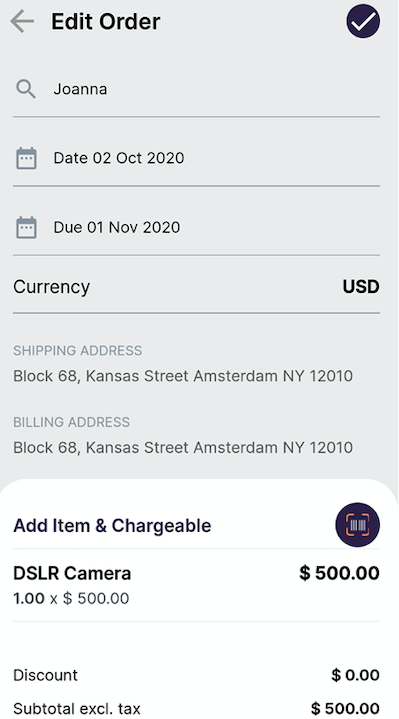 Do note that you can also edit the purchase order you've saved in open mode.
Delete PO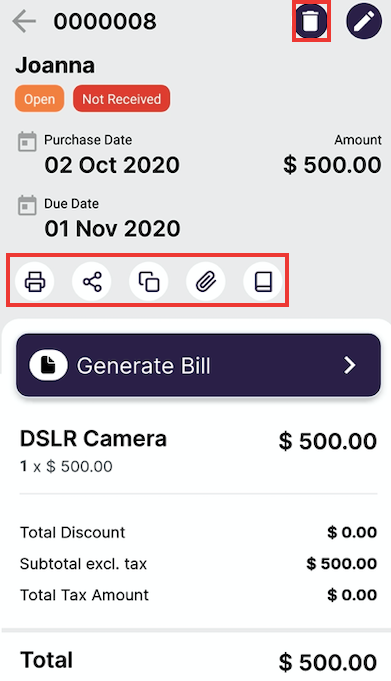 You also have an option to delete the purchase orders that you have created as well on both Android and iOS
Copy PO

If you wish to create a duplicate PO you can do so by clicking on the copy icon and make the changes too.
You also have other option such as,
Print PO- You can print the PO created
Share PO- You also have an option to share the created PO to you customers/vendors via, document designer, email, WhatsApp, etc
Upload Attachment- You can add photos and documents related to the products, etc
Mark as goods received - You can mark the purchase order as goods received after you received the goods from the seller.

Congratulations!! You can now proceed to add purchase orders and carry your business forward with the Deskera Mobile App.