These below features are not currently available on iOS device however if you wish to access them, please download our Android App or visit our website to buy subscription plan. You can use this subscription on all the devices later; iOS, Android, Web.
List of Modules not available in iOS device.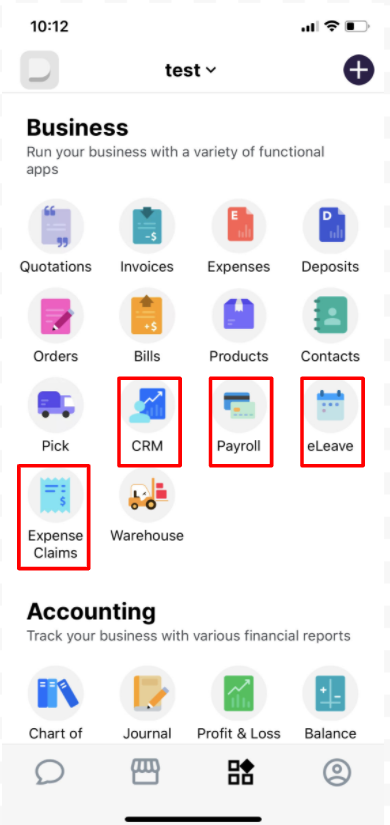 CRM module
Payroll Module
eLeave Module
Expense Claim Module
Please Note: As subscription model is not yet integrated with Apple/iOS. It Will be available soon.