Higher-ups can now generate important reports using Deskera CRM Plus.
These reports allow managers to have an overview of their employees' workload and keep track of customer support provided.
There are three types of reports that you can generate Deskera CRM Plus.
Follow the steps below to generate these reports:
Login to your Deskera CRM Plus account.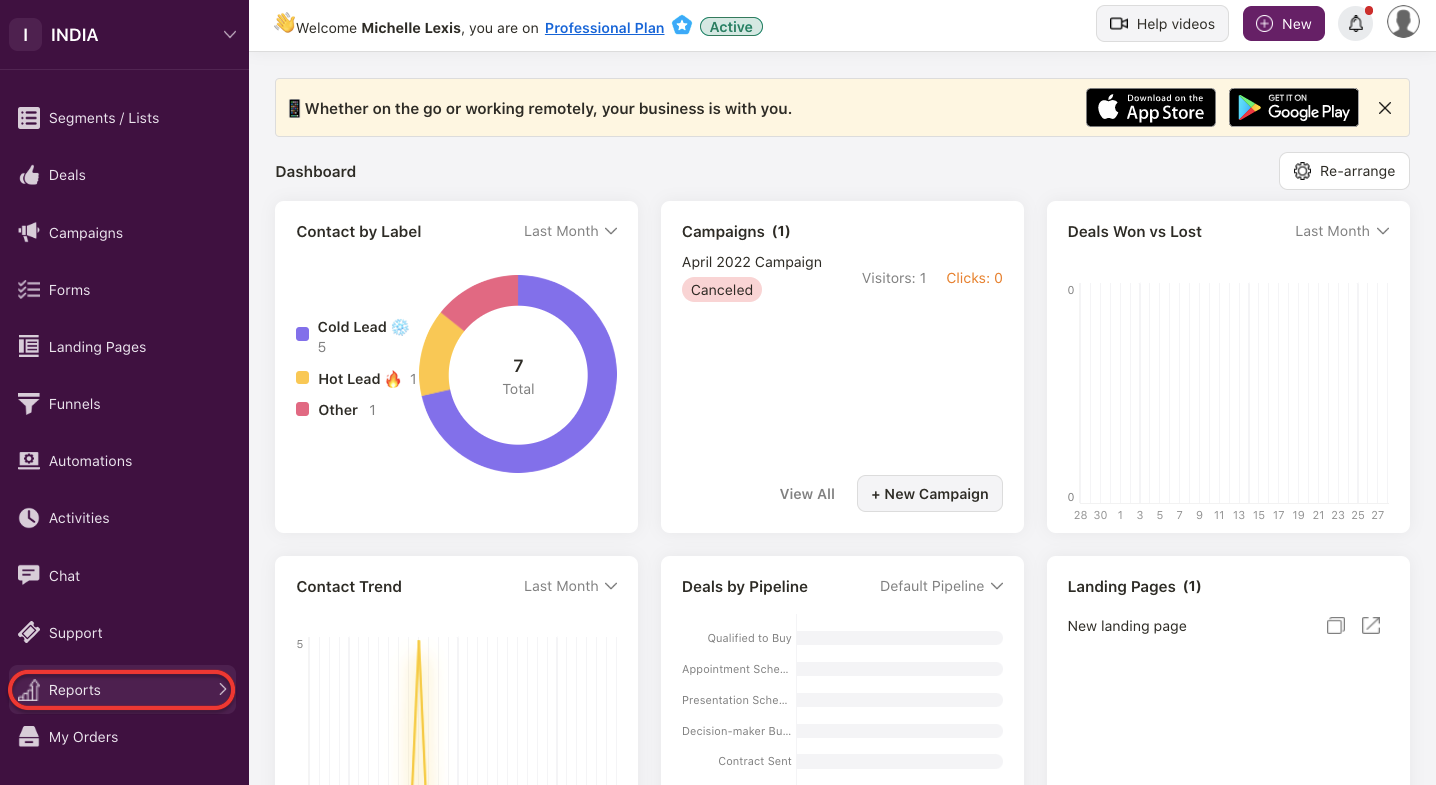 2.  Click on the Reports button via the sidebar menu.
3.  On the Reports page, you can view three different types of reports: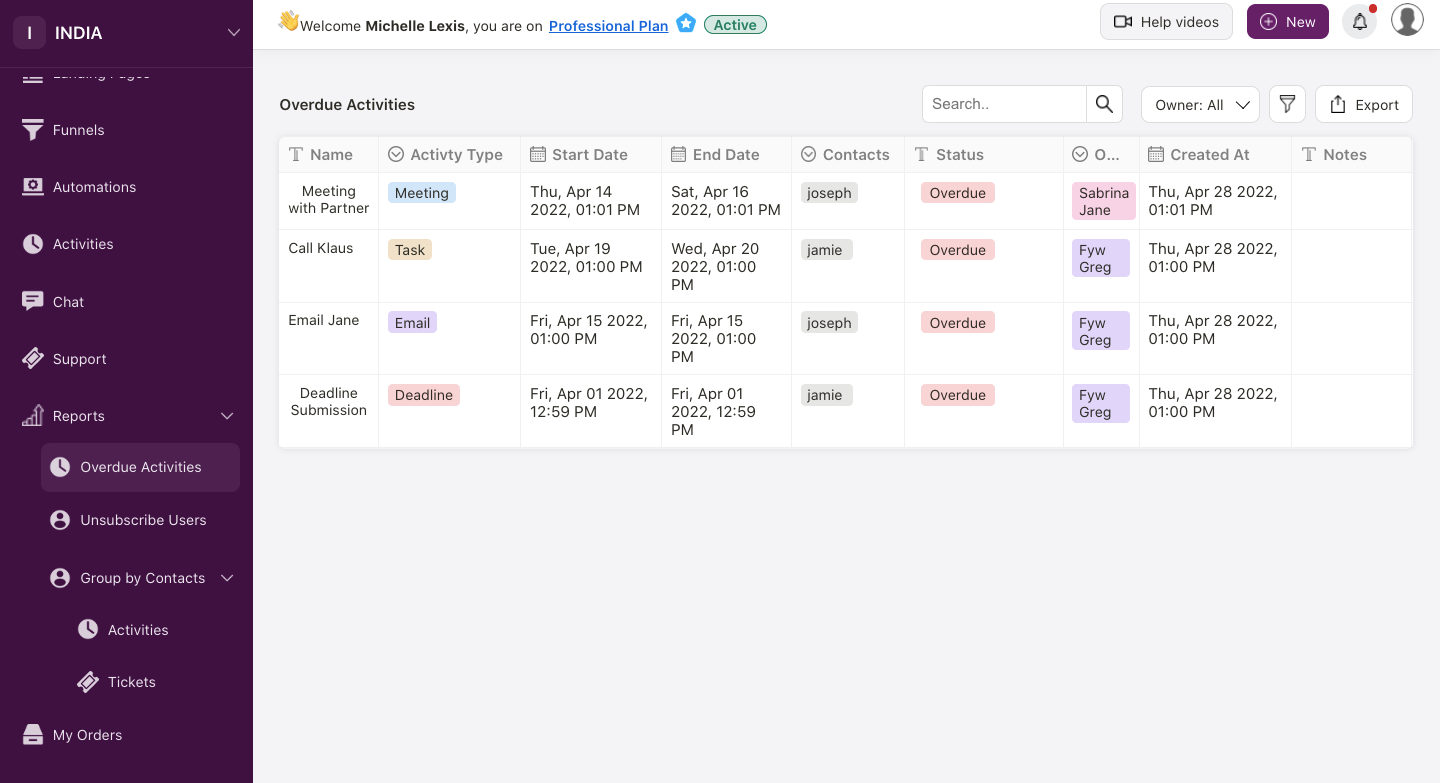 a) overdue activities - On this page, you can view all the backdated tasks     assigned to your staff

b) unsubscribe users - users that unsubscribed to your email marketing listing will be reflected here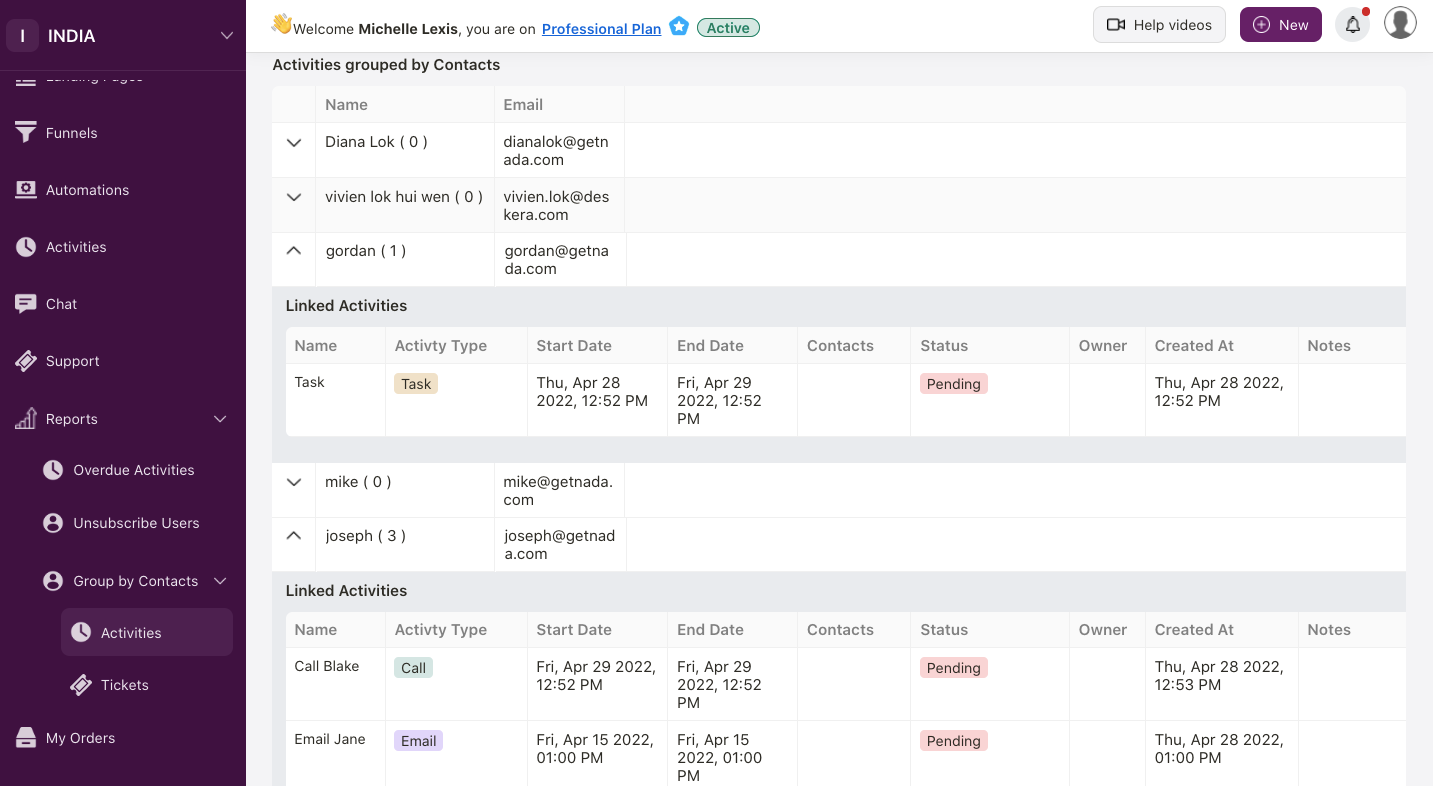 c) group by contacts; activities & tickets - generate a report based on activities and tickets assigned to each of your contacts
4.  Managers can export the overdue activities report in csv and xlsx format.