The administrators on Deskera CRM can always modify and customize the ticket view based on their preferences.
To modify the ticket view on Deskera CRM, follow the steps guided below:
Go to Settings.
Click on Ticket >> Select Ticket Views tab.
The list of ticket views will be shown in the page. Click on the contextual menu and select the edit button to modify the conditions of the ticket.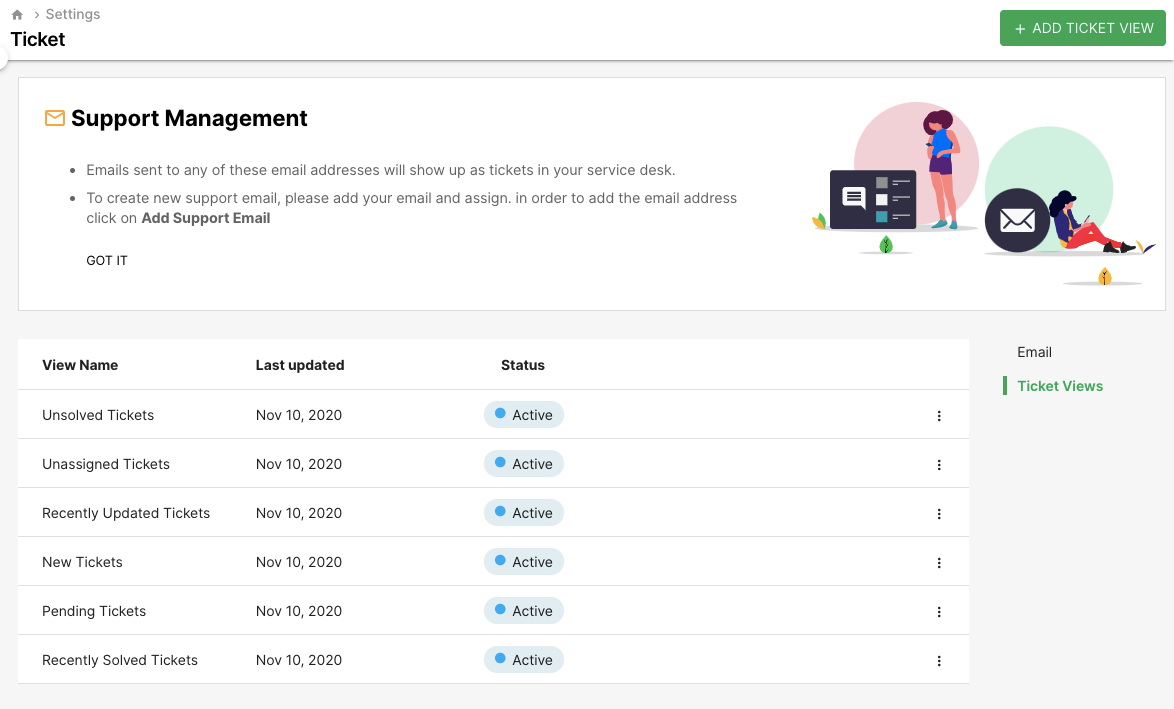 4. Next, you can update the view name and description of the particular ticket.
5. You can set and choose various conditions tagged to the ticket view. Tickets that meet the required conditions will appear in the ticket view.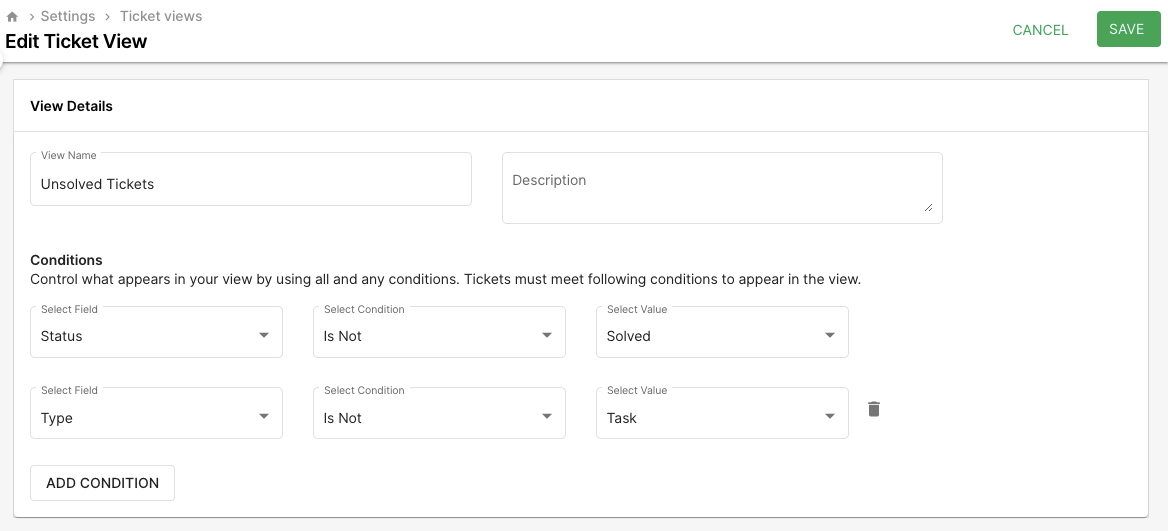 6. Click on the Save button to save the changes.
7. If the ticket view is not applicable for your business, click on the deactivate button to hide it. The status of the ticket view will change to inactive.

8. In the Support Module, you won't be able to view this ticket view as it's already deactivated.
9.  Also, you can sort the ticket by clicking on the filter button; Choose the filter values based on date, ID, priority, type, and others.