Products come in various sizes, colors, diameters, heights, lengths, etc.
Sometimes you have trouble indicating the specification of products due to the limitation in some ERP software.
Using Deskera Books, users can now apply the various specifications by using the custom fields functionality in our system.
Once you have created the master custom fields in the setting tab and enable the custom field to be reflected in the Product Module, you can tag the custom field to the individual product.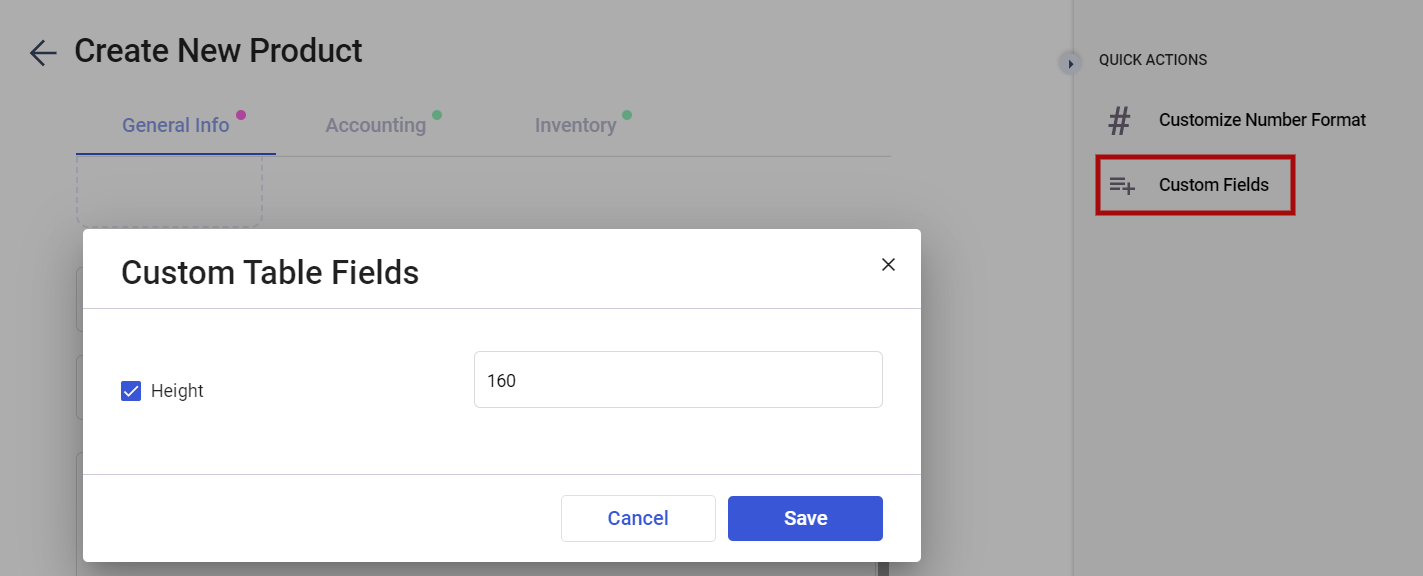 Go to the product module on the sidebar menu.
Create a new product as per normal.
Once you are done filling the information in each section, you will come across the visible new field at the top right of the page.
Click on the contextual menu (three dots).
The custom fields you've created in the Master Custom Field will be shown here. Select the custom fields applicable to the respective product.
Click on the 'Save' button.

7.  To view the product's custom field, click on the three dots of the respective product >> Select View Custom Fields.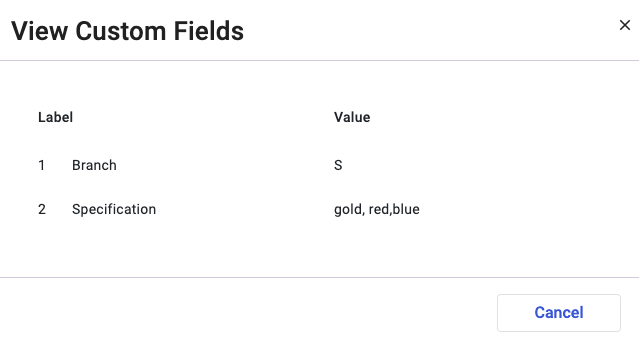 8.  This action will open the dialog box. You can view the product's custom fields as shown above.