Businesses that have sign-up for Deskera Sales account and access to the Guide feature available in our CRM software.
So, what is a Guide feature?
The Guide feature in Deskera CRM is a Help Center that includes:
Support Articles
Publishing self-service content
For example, the marketing team can use this platform to publish their blog posts.
In addition, the support team can also assist their customers by sending guide-related articles to educate the user about the functionality of your products.
Let's start!
How Do I Set-up My Guide in Deskera CRM?
Follow the steps as mentioned below to set-up your guide on Deskera CRM:
1. Go Setting on the sidebar menu, click on the drop-down arrow, and click Guide.
2. On the following page, you will need to indicate your Help Center domain and click on the Search button to check on the availability.

3. Once you have confirmed on the domain, click the assign button.

4. Finally, you have successfully set-up your support domain.
What's next after I Have Set-up My Support Domain?
After you have successfully set-up your support domain, you need to set-up your Hero banner and Help Center logo.
This banner and company logo will be reflected in your support domain.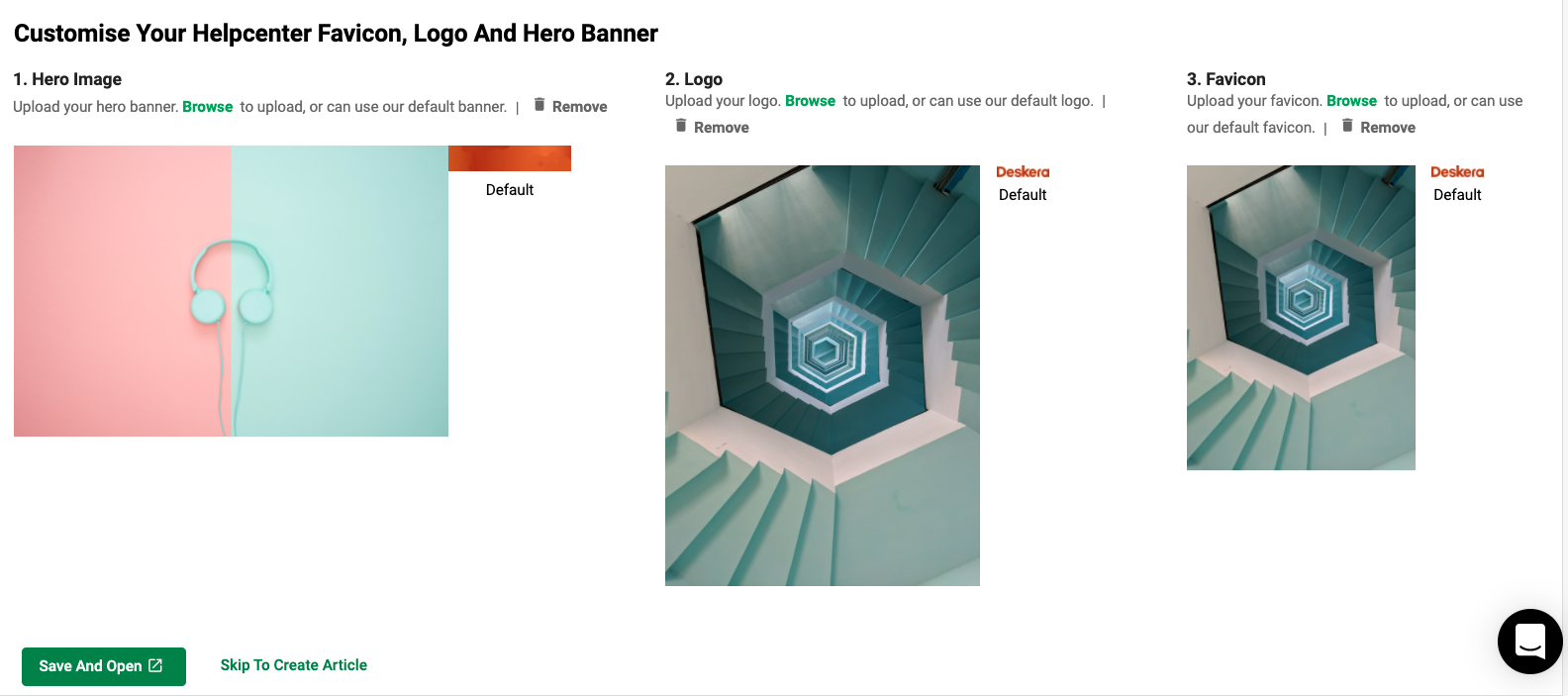 If you wish to skip this process, you can jump straight to create your articles by clicking on the Skip To Create Article button.
Find out more here to create your first article on your support domain.
Click on the Browse button to upload your Hero Banner, Help Center Logo and Favicon. Once done, click the Save and Open button.
This will direct you to your support domain page. Here you can view the updated Hero Banner and Help Center logo that's visible to your end-users.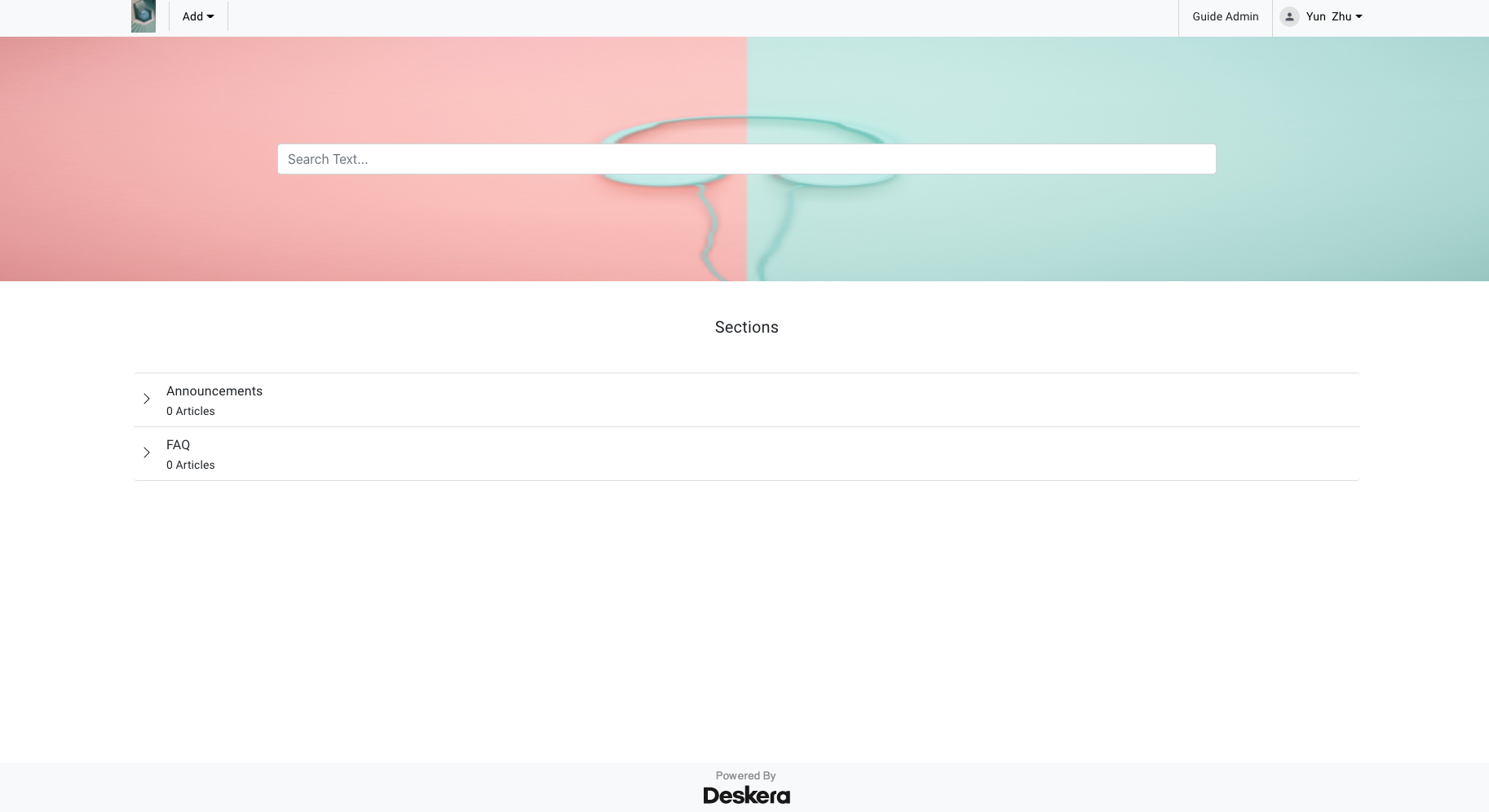 Activating Your Help Center
After you have set-up the support domain and uploading the image, you will need to activate the Help Center. If the Help Center is inactive, no one can view the support page.
To ensure that the Help Center is made available to the public, you'll have to enable this functionality.
Follow the steps mentioned below to activate the Help Center: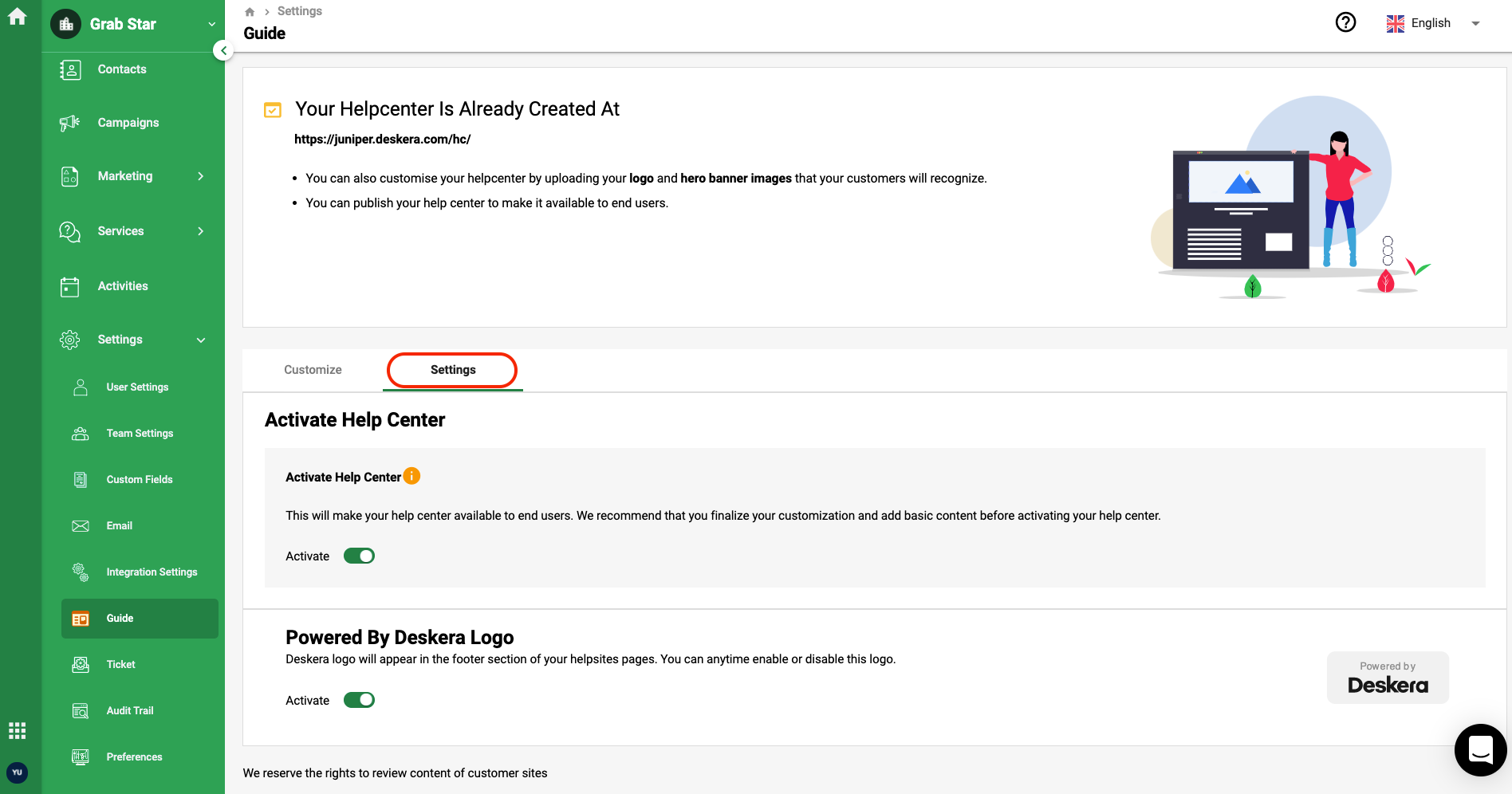 Go to Setting on the sidebar menu.
Click on Guide.
In the Guide Setting, click on the Settings button.
Enable the toggle to activate the Help Center and vice versa.
Also, you can disable the power by Deskera Logo appearing at the bottom of your help site pages by disabling the toggle here.
Also, do note that you must be an admin in order to activate /deactivate the Help Center. If you are not an admin in the system, you do not have the authority to perform this action.
Finally, your Help Center will appear live for the end-users.