You can now generate e-Invoices for India Compliance using Deskera Books.
Simply create invoices in Deskera Books and click on Generate eInvoice and you're all set.
In order to do so, follow the steps mentioned below:
Login to your Deskera account
Click on Deskera Books and the system will direct you to Deskera Books Main Dashboard
In Deskera Books Main Dashboard, click on Settings >> Select Organizations >> Click on Compliance Settings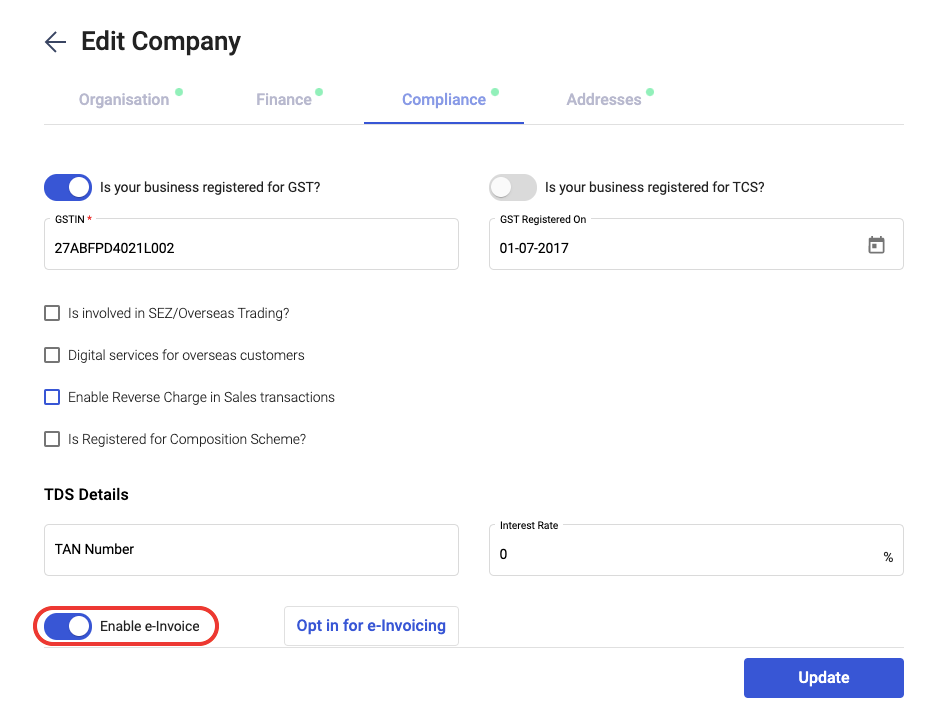 4.  Under the compliance setting, enable the eInvoice toggle and click on the opt-in for eInvoicing button next to it.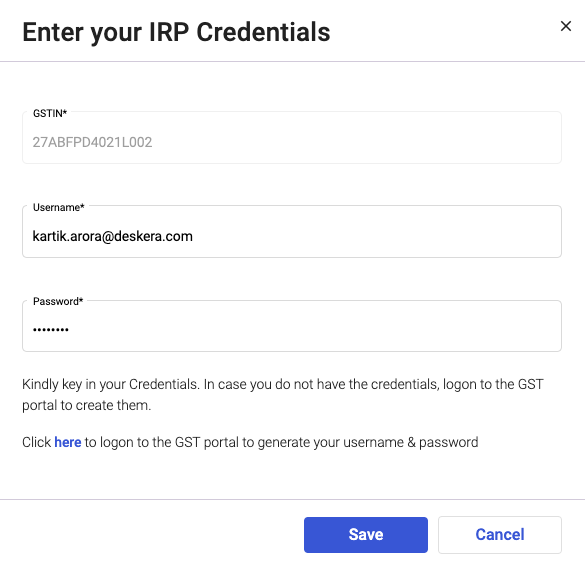 6.  Next, a pop-up will appear. In this pop-up, the GSTIN will be auto-populated as per your setting tab in Deskera. You will need to enter your IRP account credential. If you do not have any account yet, do login to your GST portal and sign-up for one.
7.  Once this is saved, then go to the Sell tab, and you should be able to view the additional e-Invoice column in the Invoice Summary List.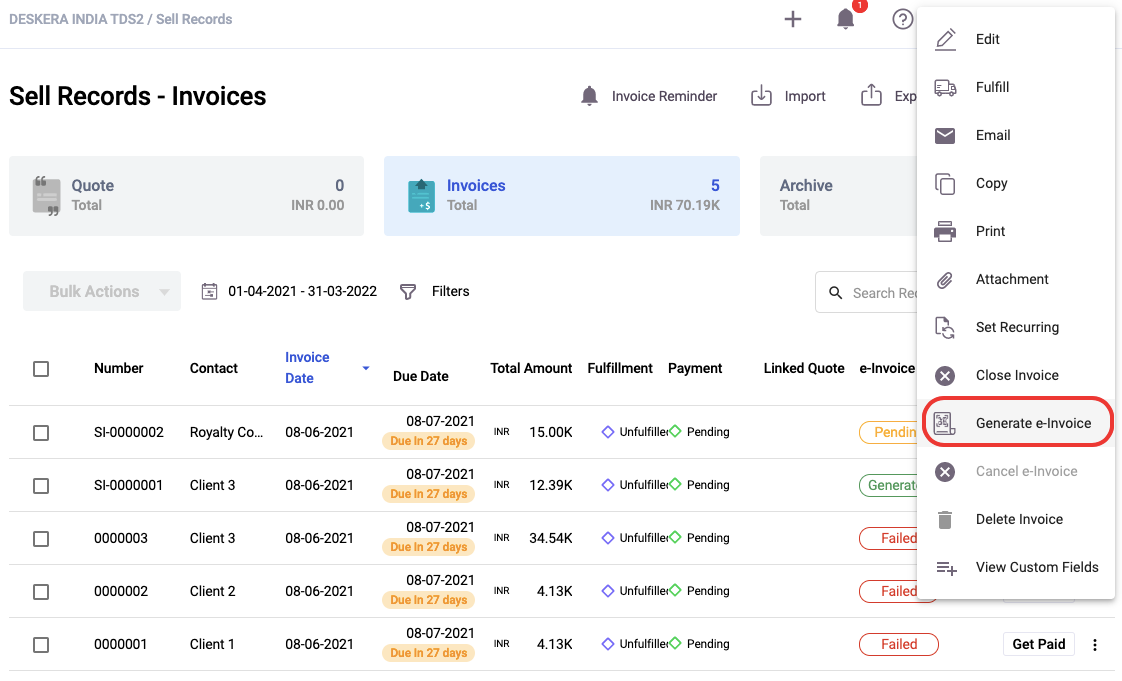 8.  You can click on the three dots of the of the invoice and choose the Generate eInvoice button.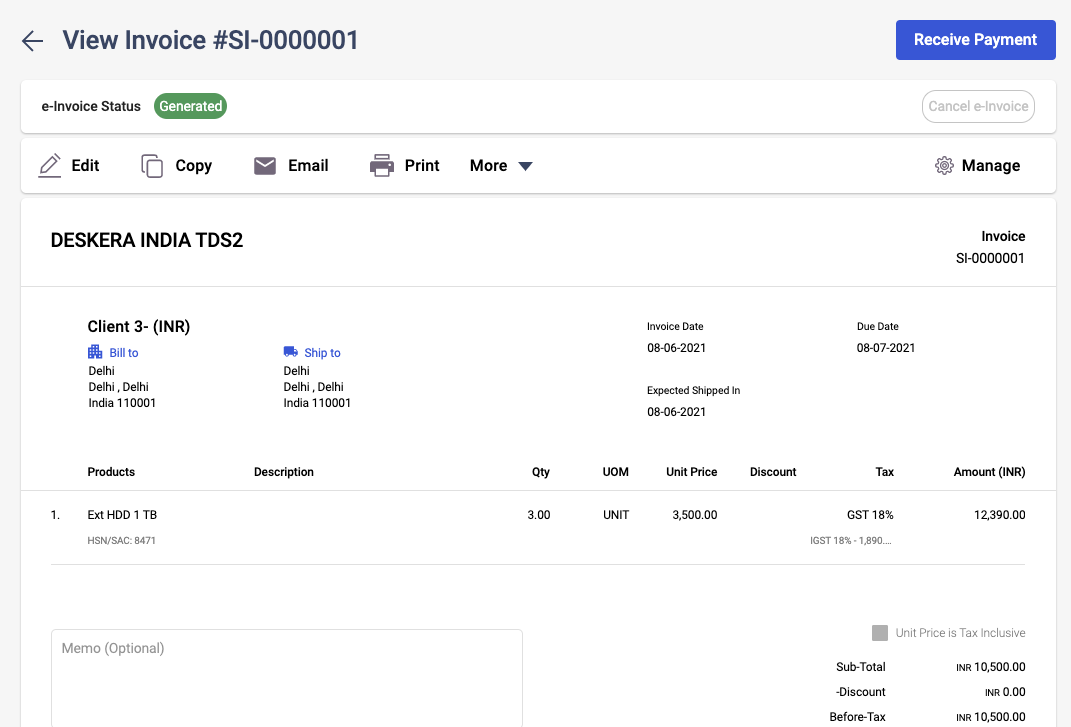 9.  The system will show that a message stating that the eInvoice has been generated successfully.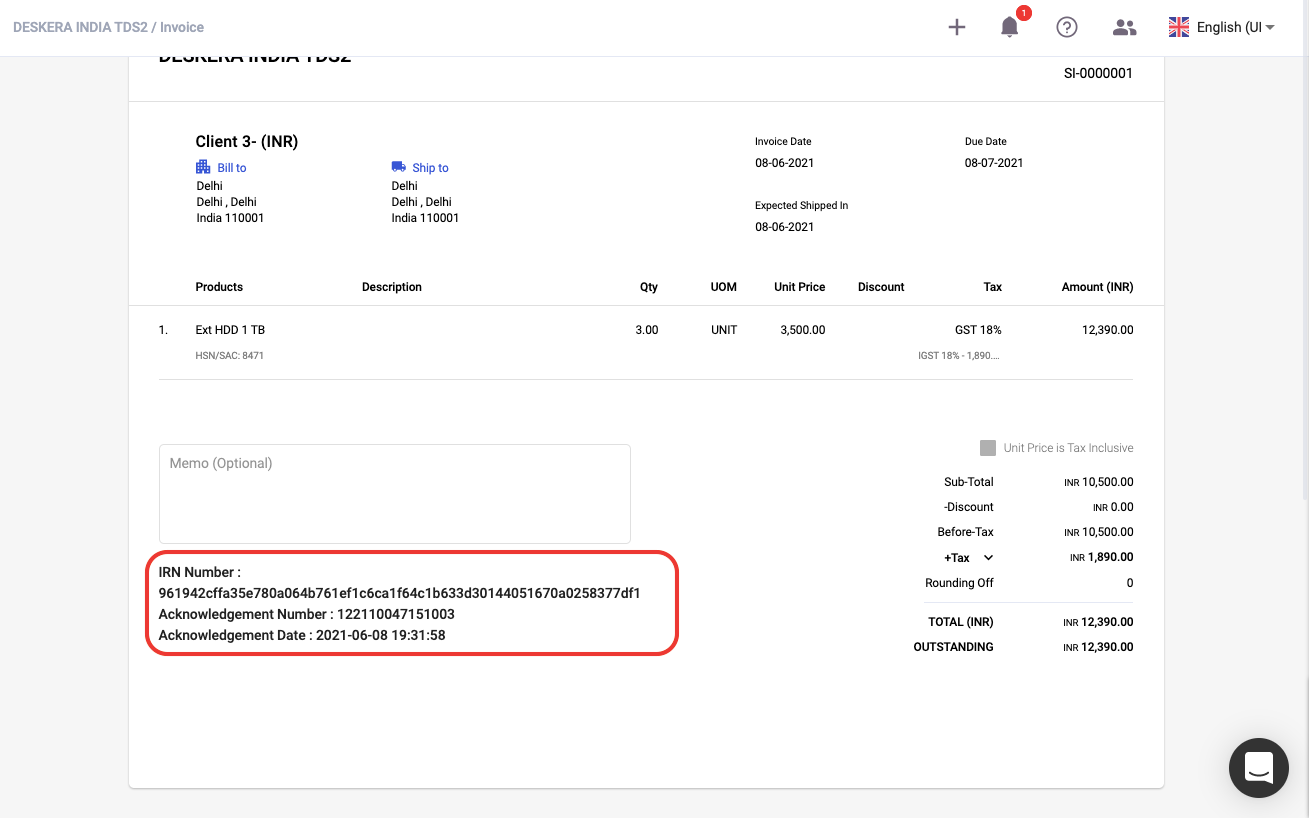 10. In the invoice window, you can find the information such as IRN number.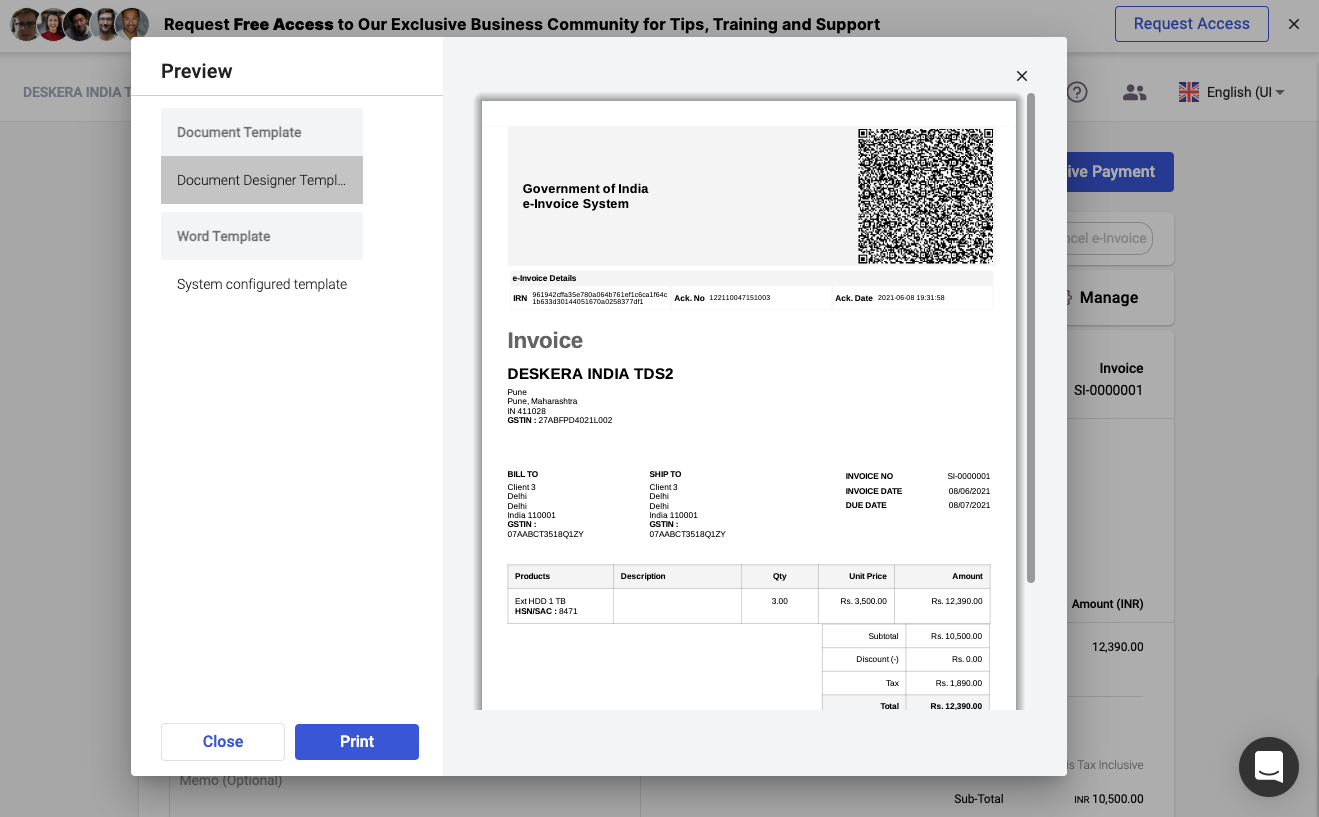 11.  Click on the print button and select your default invoice template if you wish to print the QR code tag to this invoice.
Congratulations! You have successfully learned on how to generate an eInvoice for India Compliance using Deskera Books.