In the previous articles you have seen different types of VAT and its rates in UAE. Now let's see how these Taxes can be set up using Deskera Books.
When User set up the company for UAE region/country then below taxes required are by default in Deskera Books
View Default Tax Rates
1. Under Settings, click on Tax option to view the default Tax rates setup in the system,


Add Custom Tax Rate
2. To add a custom Tax rate in the system, click on the +Add Tax button located on the top right side of the screen.

3. Below window will appear where you need to fill in the required details: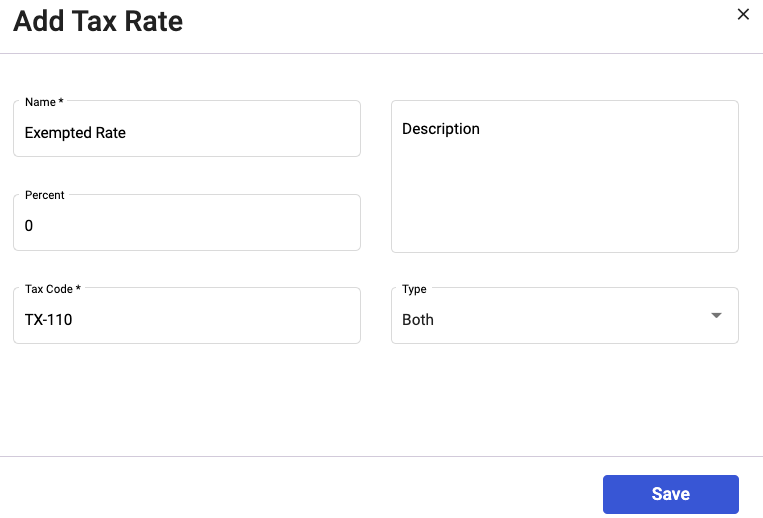 Name: Tax Name
Description: Tax description
Percent: Tax percentage
Tax code
Type: Select the Tax type from the dropdown menu, Purchase/Sales/both
4. Lastly click on the Save button to add the tax on the system
Delete Tax:
Unfortunately you cannot delete the Tax rate from the system but, you have an option to hide the Tax rate which will not be shown in any transaction.
Also, you can unhide the Tax rate by again clicking on the show icon, where again tax will be seen in all transactions.