Before you can begin to run the payroll, you need to collect some vital information from your employees, and if you feel any information is missing while processing the payroll you can add it to the system.
Hence using the Deskera Payroll system, you can add the missing payroll component for your employees at any time, before processing the payroll.
Following are the steps to add the payroll component for the employees,

1. Click on the Components option available on the left side of the main dashboard. You can view the default components( Allowance, Bonus, Commission, AWS, Reimbursement) already available in the system.
2. To add a new component Click on the +Add component icon for adding a new component to the payroll system.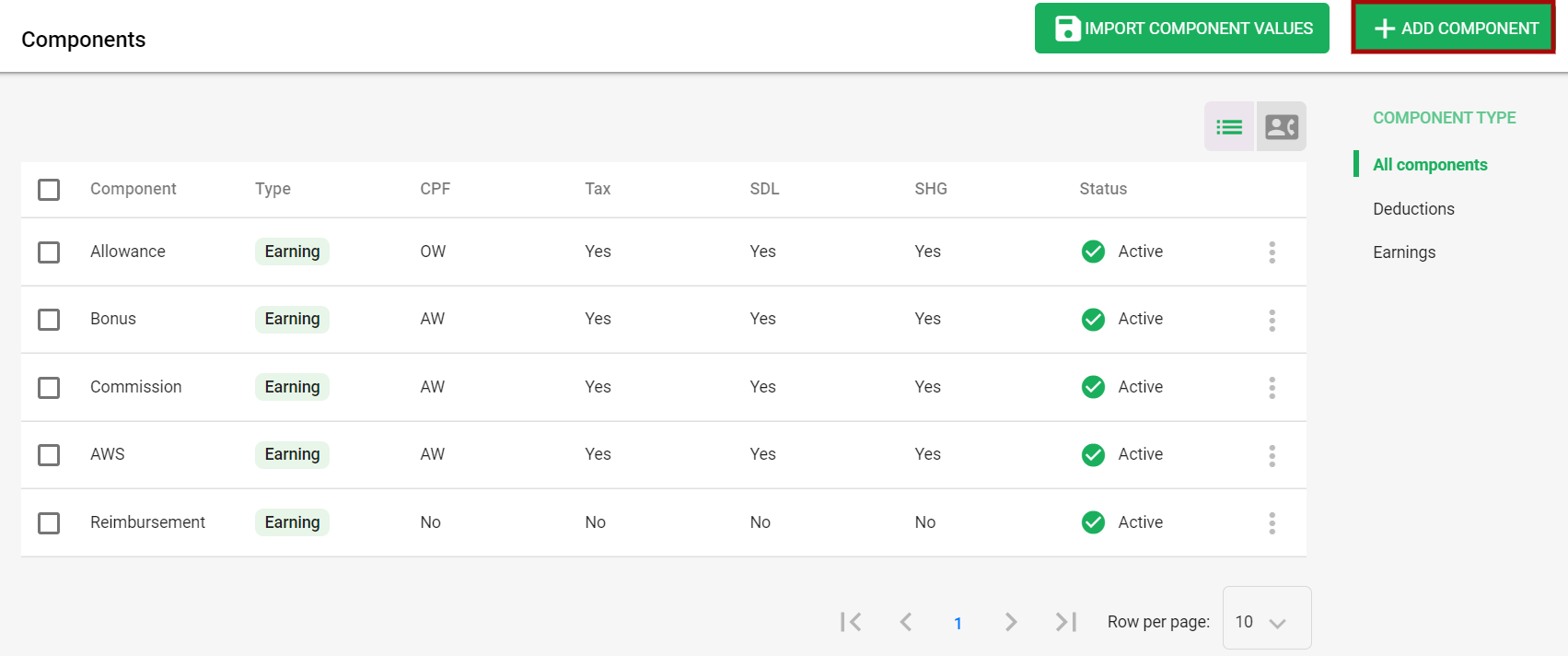 3. After clicking on the +Add component tab below window will pop up where you need to fill in the required information for creating the new component.
Under Details Tab fill in the below information,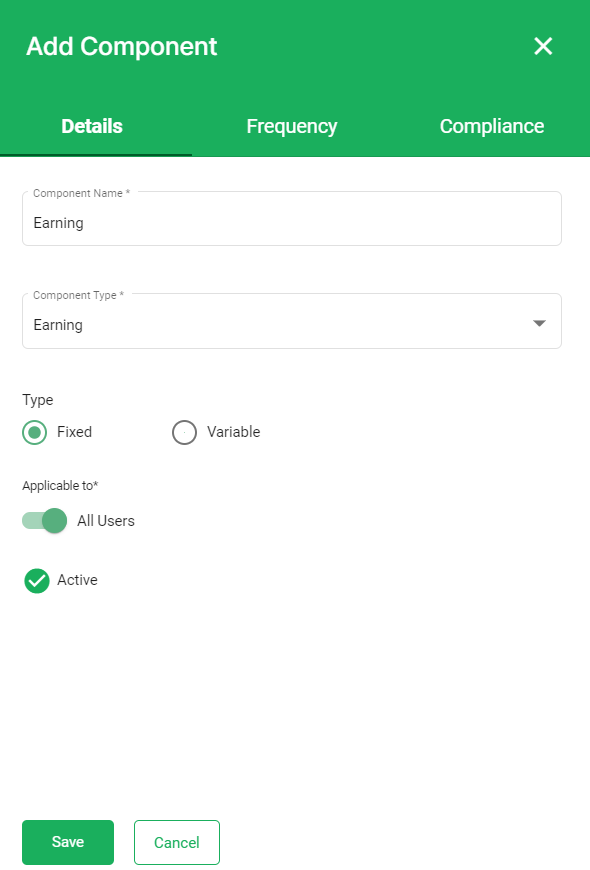 Component Name: Add the component name
Component Type: Select the component type(Deductions/Earnings) from the drop-down menu.
Type - Select component type if Fixed/Variable
Applicable to: Under this, the Admin User has an option to select if this new component is applicable to all users or any particular user only.
Active: Tick if the user is active or inactive
4. Under Frequency Tab you can select, if the component has to be used during each payrun/Monthly/Quarterly/Yearly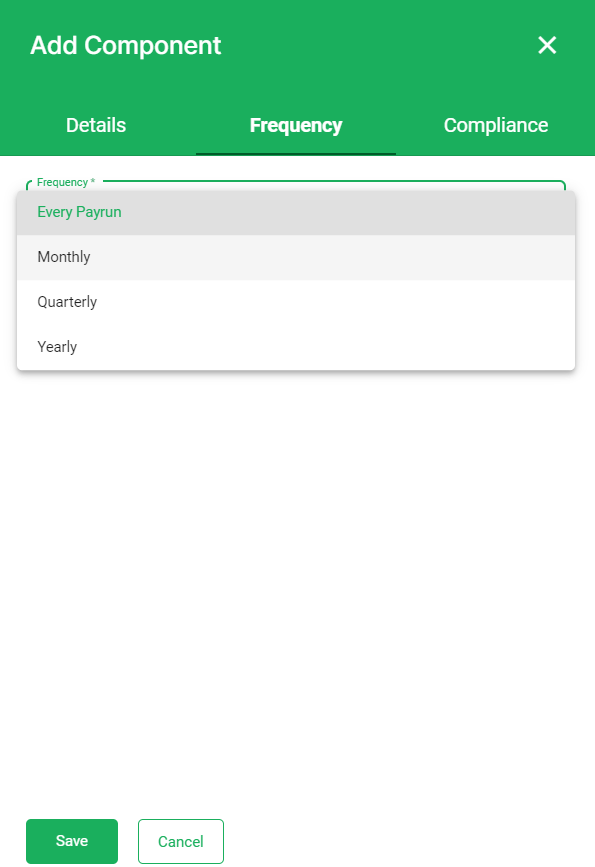 - If Frequency is selected as Monthly/ Quarterly you need to fill in below additional information,
Months - Select the months from drop down list
When -  Select the options (start of month / end of month)
- If frequency is selected as Yearly you need to fill in additional below details,
When -  Select the options (start of month / end of month)
5. Under the compliance tab, you need to select the tax applicability option for the created component (CPF, Tax, SDL, SHG).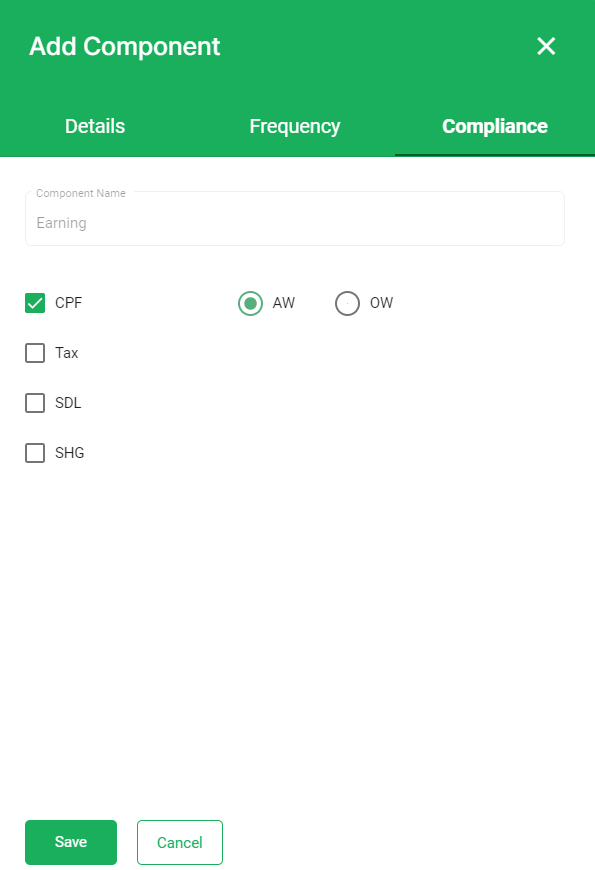 Once all the details are filled click on the Save button where you can view the newly created component in the Components list.
Import Component
Now you also have an option to bulk import the component by clicking on the Import Component Values via excel sheet and map them accordingly in the system.
Congratulations! You have successfully learned how to add a new component to the Deskera People.