After downloading the Deskera Mobile App, you can start by creating the 30-day free trial account. You can access to different modules in the app such as Deskera CRM, Deskera ERP, and even Deskera People during the 30-days trial.
Once the trial has ended and you wish to upgrade the plan, you can follow the instructions mentioned below: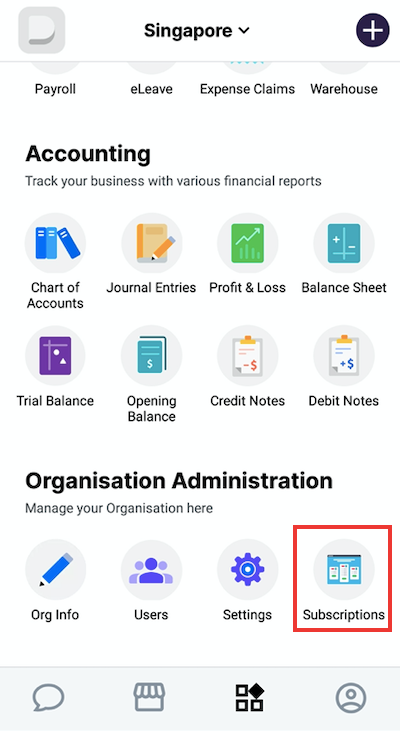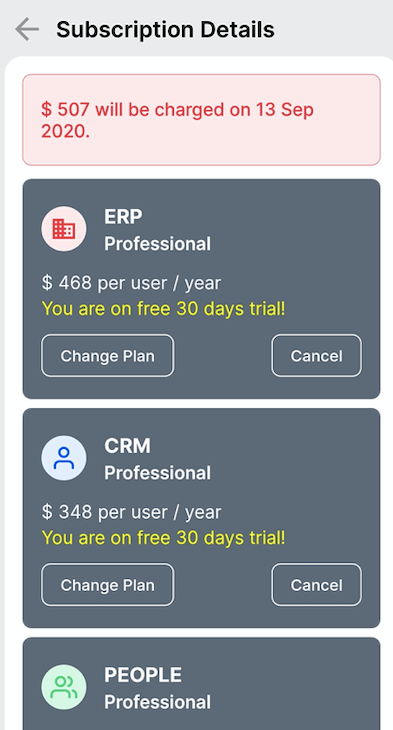 1. On the app homepage, click on Subscription.
2. You can view your subscription details on the following page. Here you can view the next billing date with the amount. If your account is under free trial, you can read the message indicated in each module.
3. After the trial is over, tap on the Change Plan button. If you wish to cancel the subscription, tap on the cancel button.
4. This will lead you to the pricing page. On this page, you can view three different subscription plans.

5. You can view the pricing details by using the filter option; monthly or yearly.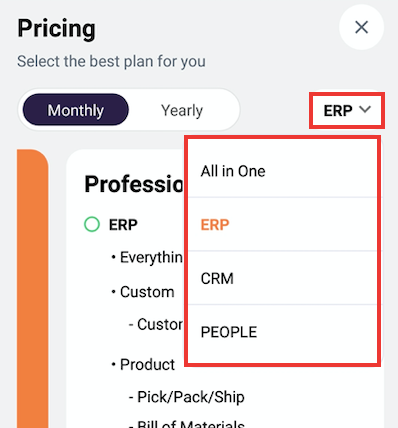 6. In addition to that, the pricing will differ depending on the products you choose. You can choose from the four options available:
All in One (the combination of all the modules; ERP, CRM, and People).
ERP
CRM
People aka HRMS
7. Once you select the right module and the duration of the subscription, click on the Upgrade Plan button.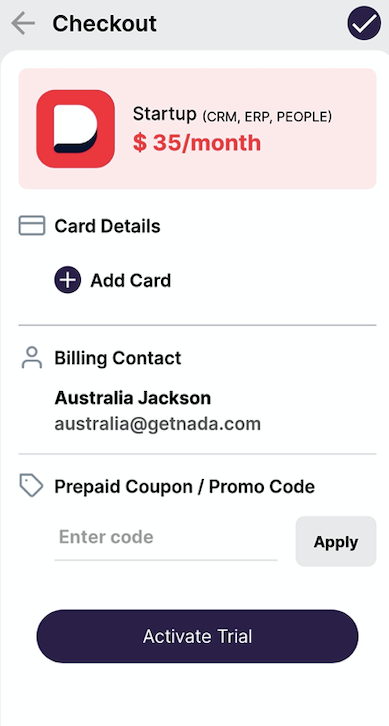 9. In the checkout page, tap on "Add Card" and enter your card details. Enter the promo code. Once done, tap on the Activate Trial to have access to the modules bought.
Once you have made the payment, you will be billed every month or yearly, depending on your selection. You can access and use the features for the Modules you have bought.