As a businessman, you might operate in a country without using the local currency for your business transactions.
If you are selling or buying using foreign currency, you will need to convert the transaction currency to local currency for tax reporting purposes.
Read below to find out more.
How can I convert transaction currency to base currency?
When you are setting up the Deskera account, you are required to fill in the tax residency and base currency.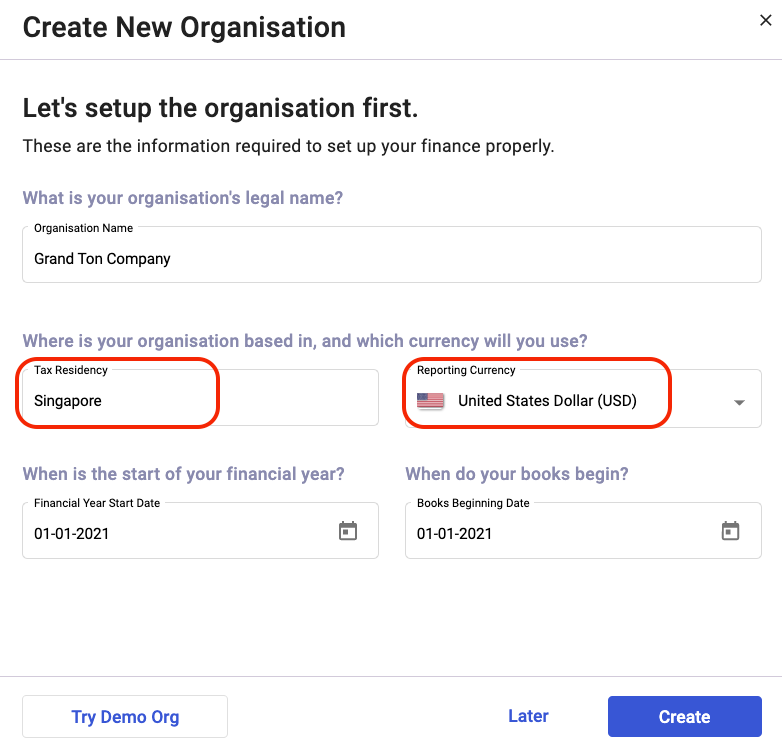 2.  In this case, tax residency will be the place your business operates, whereas the reporting currency is the main currency involved for your business transactions.
Note: The tax residency and reporting currency cannot be edited once you have saved it.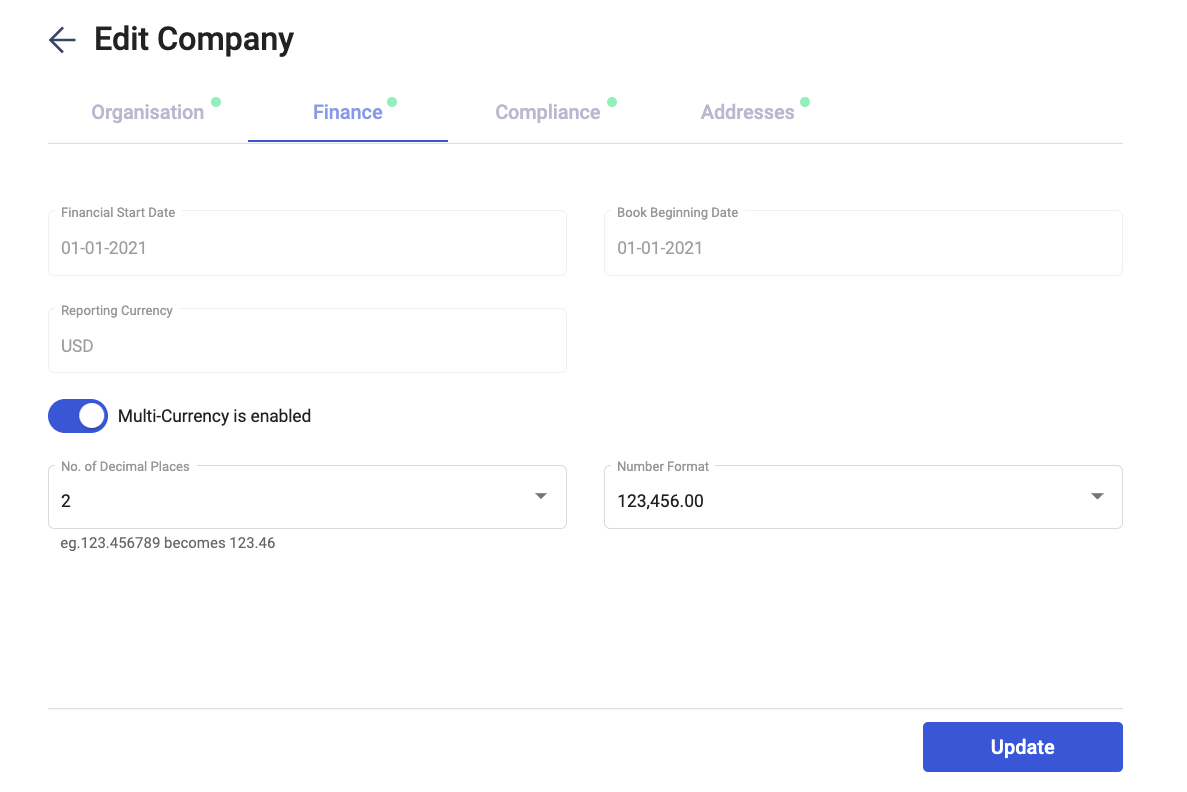 3.  Go to Settings >> Organization Profile and enable the multi-currency toggle. Click Update.
4.  Click Update.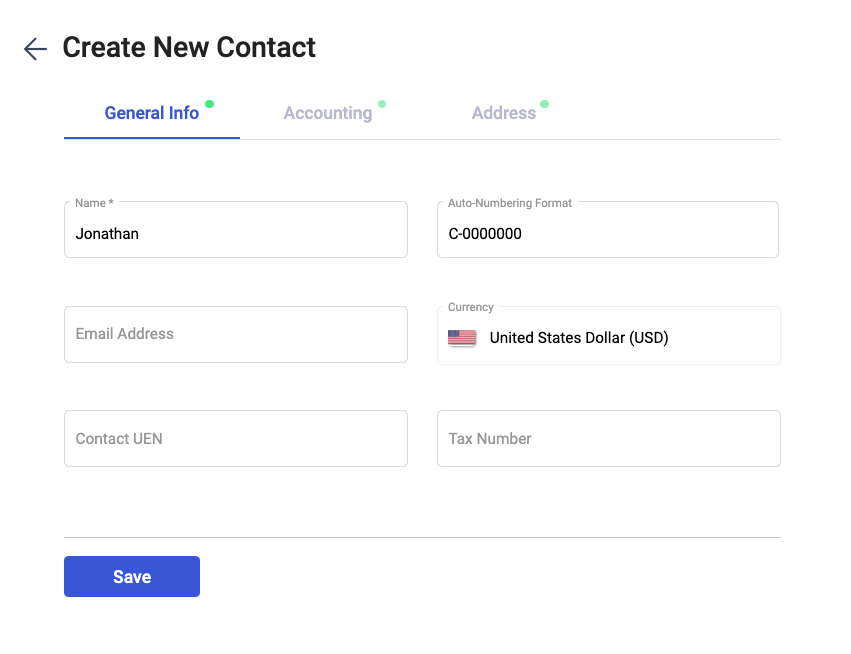 5.  Go to the Contact Module and create a contact. You can see that the currency will be auto-populated as USD as per your reporting currency.
6.  Save the contact.
7.  Next, go to Sell/Buy tab and create a new Invoice/Bill document.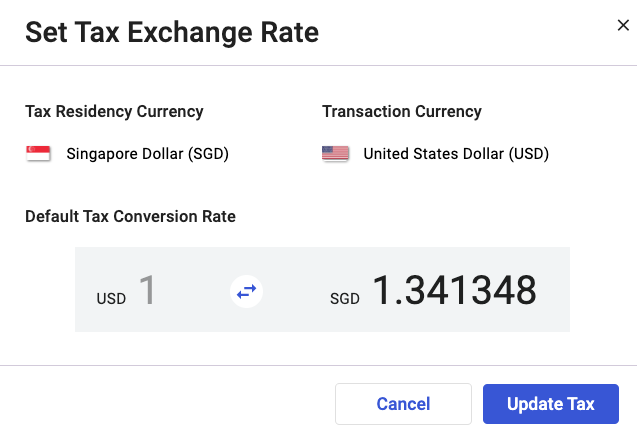 8.  After entering the contact name in the bill/invoice document, a pop-up will appear. Update the foreign exchange rate involved for the invoice/bill.
9.  Click Update Tax button.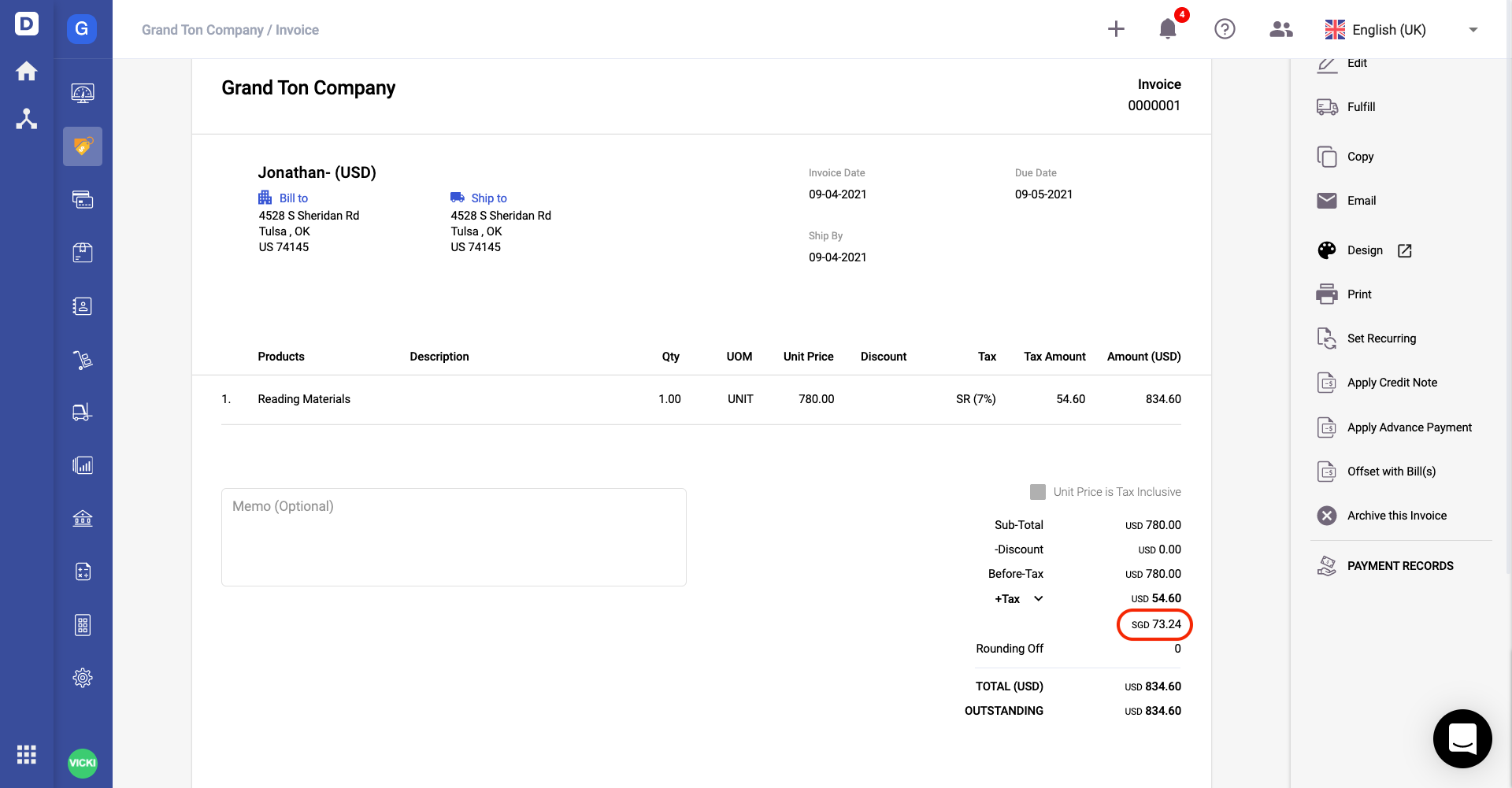 10.  The tax amount will be converted to SGD as per the image above.
11. Click on the Save button.
12.  Go to Reports and you should be able to view the reports populated as per your tax residency.
13.  Click on GST Return.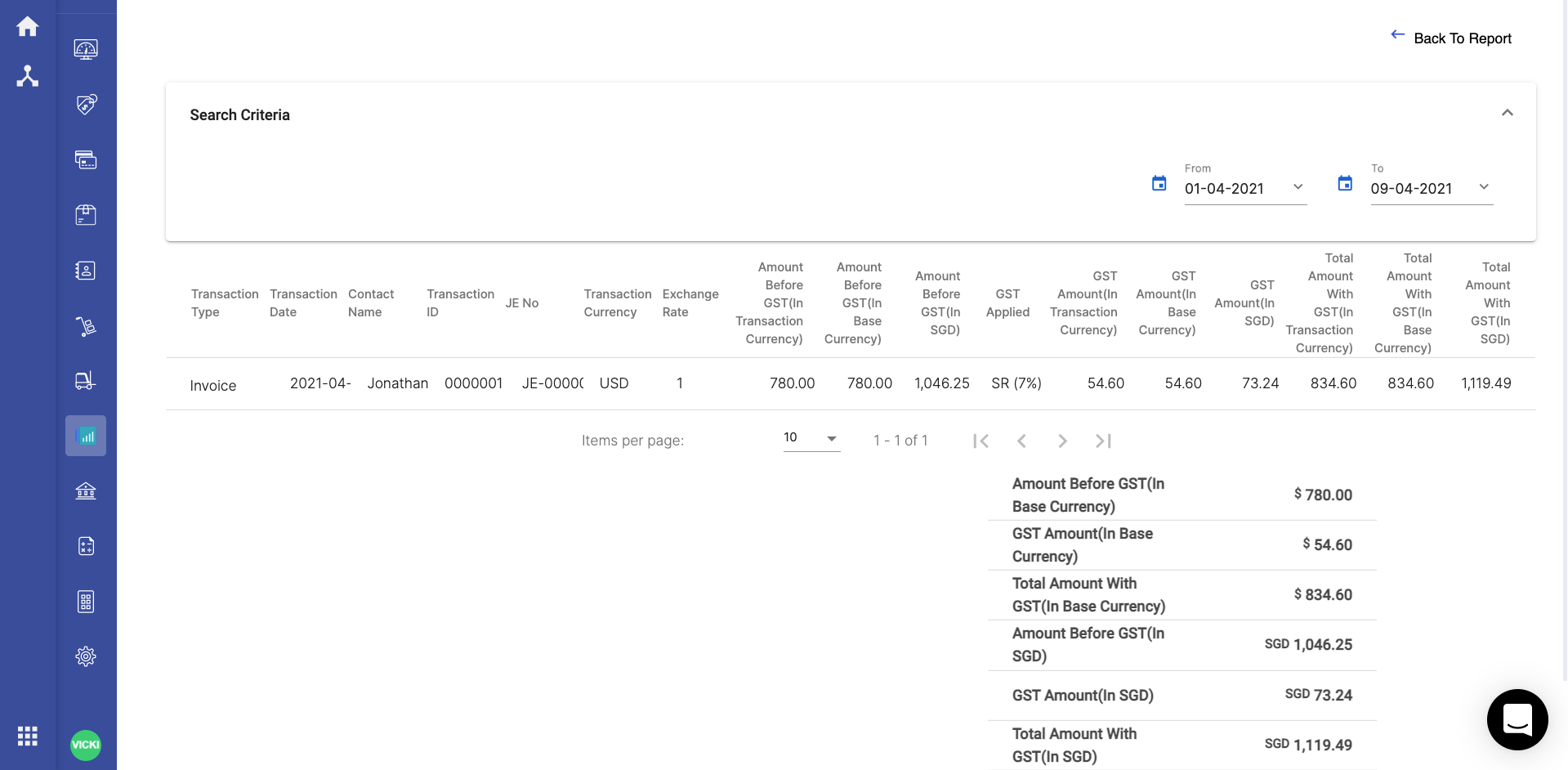 14.  You should be able to view the transactions in USD amount and SGD amount in this report.