Just like any other accounts you have subscribed online, on Deskera eLeave software, all of our users are required to provide their email and password before they process to login to their accounts.
Follow the steps as mentioned below to log in to our eLeave system: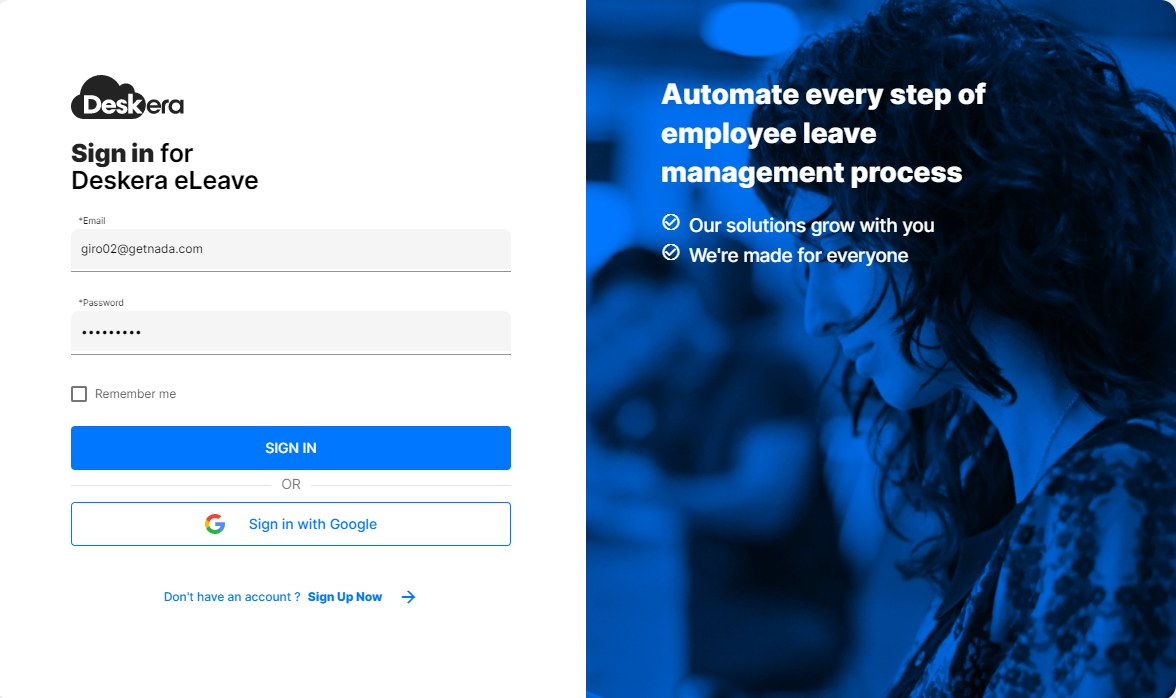 Log in to eLeave
Fill in your email and password you have registered with us.
You can choose to log in with your work ID or even your other ID
Click on the Sign-in button to continue to your account.
If you are not our existing users, fret not, as you can always sign-up a new account with us. Click on the sign-up now button at the bottom of the page. To create a new account with us, follow the steps stated:
1.  Fill in the account details, such as your name.
2. Click on the Next button.
3. Fill in the account password. Take note that the password has to be alphanumerics with special characters.
4. After that, you need to fill in your company name.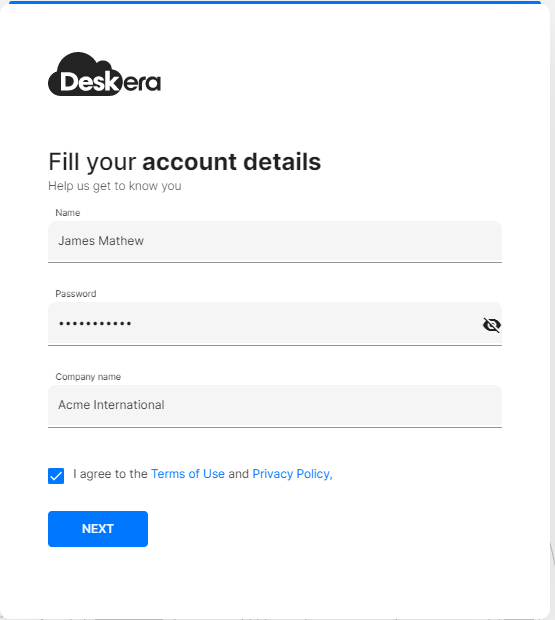 5. Tick on the checkbox, indicating that you have agreed with the terms of use and privacy policy stated. Click on the Next button.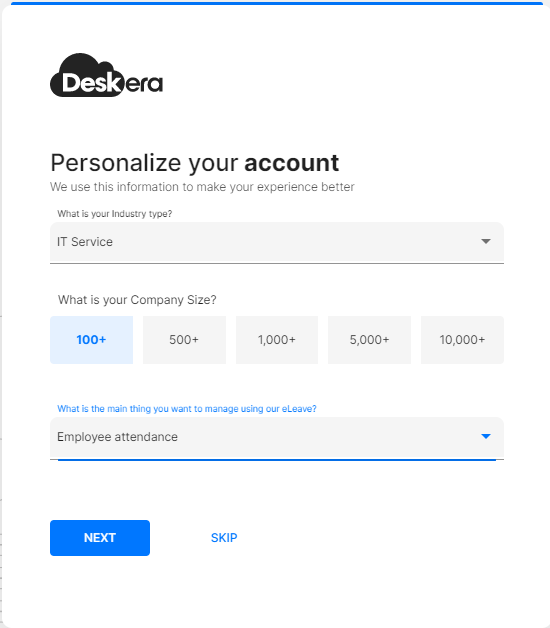 Lastly, select the industry type, company size, and the main thing you want to manage using our eLeave system so that we can capture what's your needs are using the system. Take note that this step is optional and you can choose to skip if you're not keen to fill in the details. Click on the Next button.
Congratulations! Finally, you've successfully created a new account with us, and we're glad to have you on board with us.