When User sets up the company using Deskera Books for Indonesia then taxes  are shown as default in the system.
As a VAT registered business owner in Indonesia you can view, add tax codes using Deskera Books.
Under setting, click on Tax tab  to view tax codes set up and also add new tax rates in the system
Below window will pop up:

You can view the tax codes details which are default tax setup in the system.
To add a custom tax codes in the system click on the '+Add Tax' button located in the top right side of the screen, and you need to fill in below details.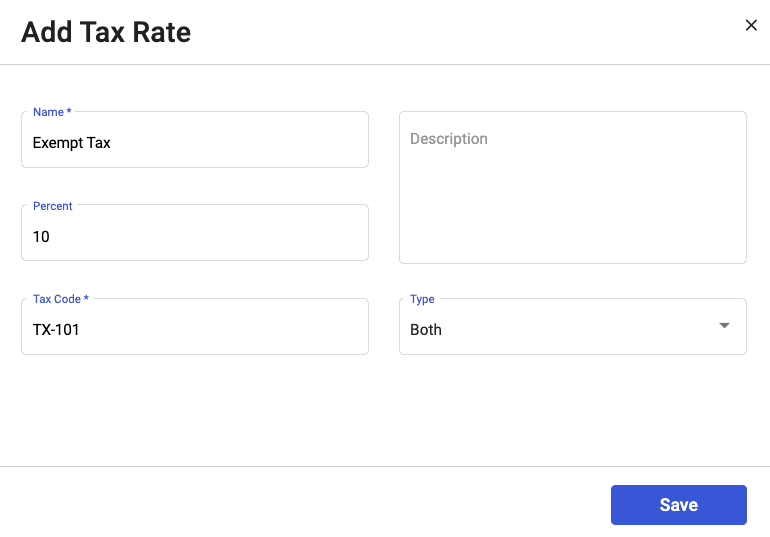 - Name- Tax Name
- Description: Tax Description
- Percent: Tax Percentage
- Tax code: Tax code number
- Type- Select Tax type from drop down menu ( Purchase, Sales, Both)
Lastly click on Save Button to add a new tax code in the system.
Delete Tax codes:
Unfortunately Tax code cannot be deleted from the system.