Every business using ERP business software is required to prepare and submit IAF to IRAS in order for them to conduct an audit on their GST Report and GST Form 5 Report.
The purpose we implemented the Audit File Report in the system is to make sure that the data filled in the tax report are accurate and comply with the IRAS tax audit regulations.
Using Deskera Books software, the users can generate the IAF file conveniently.
Follow the steps stated below to generate this report:
Login to your Deskera account.
Click on the Switch To button at the bottom left of the screen >> Select Deskera Books.
The system will direct you to Deskera Books Main Dashboard.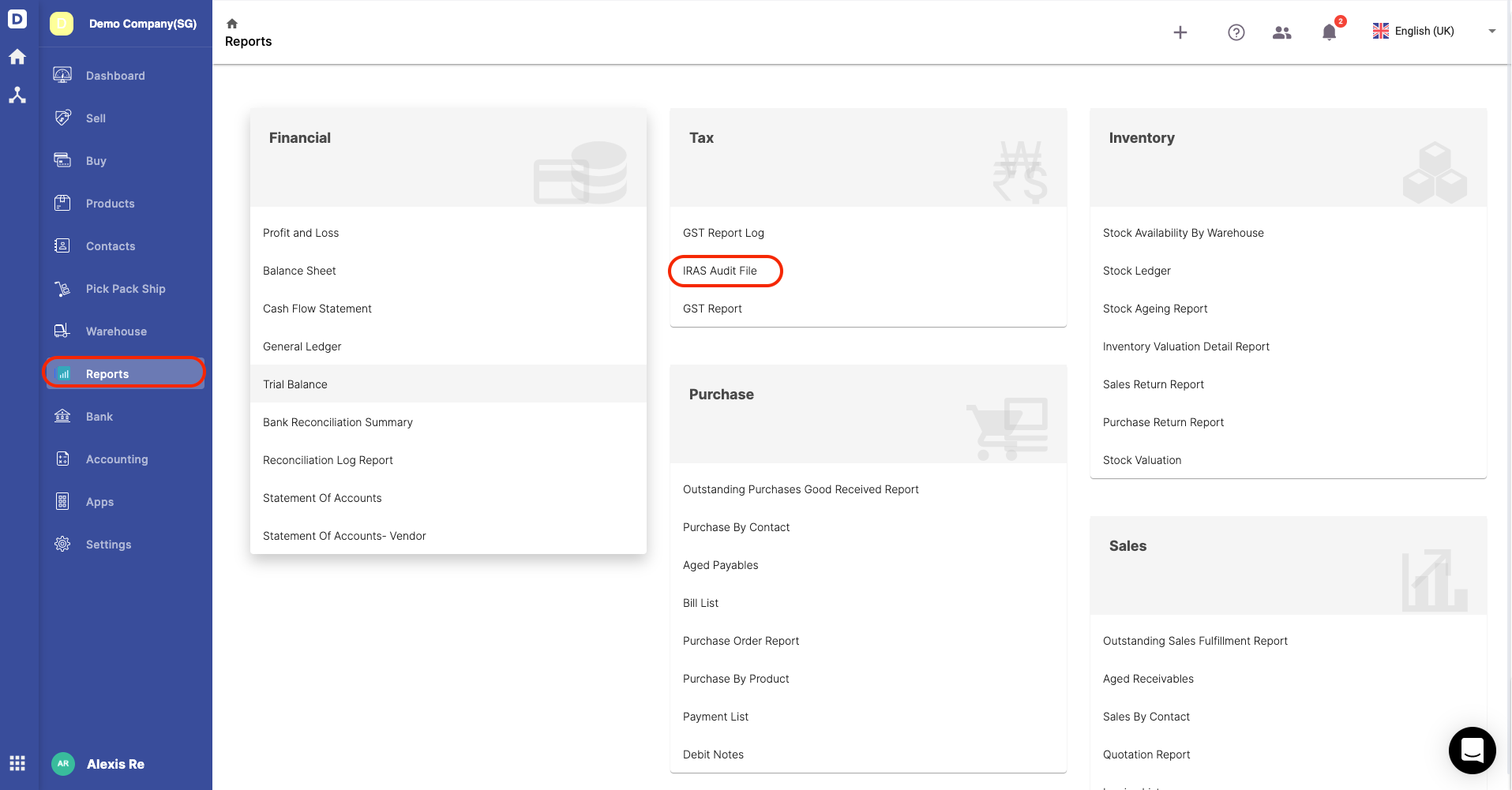 4.  Select Reports via the sidebar menu.
5.   Next, click on IRAS Audit File Report.
6.  A slider will appear on the right-hand side screen.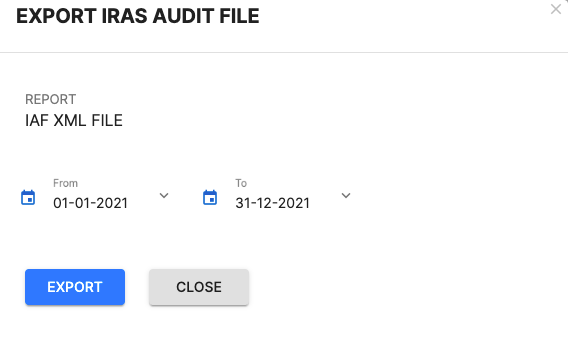 7.  Enter the audit file's date range and click on the export button.
8.  Click on the Export button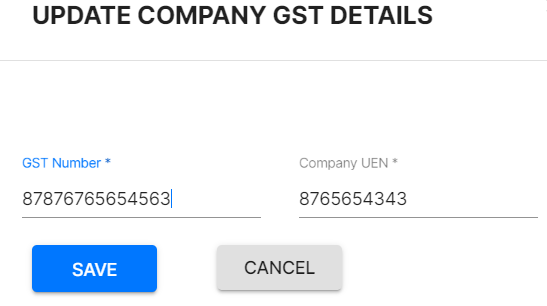 9. In the following screen, enter your GST number and company UEN number and click on the save button.
Once you have generated the Audit File Report, you may submit the file to IRAS for auditing.