Deskera Books allows you to change your employees' access rights to different functions of Deskera Books with minimum hassle.
You may change the role of your employee if you transfer them to another department, or if you would like to grant them more accessibility within the system.
There are four roles available:
There are two methods to change the user's role:
First method
Login to Deskera Books account.
Click on the Switch To button at the bottom left of the screen. Select Deskera Books.
On Deskera Books' Main Dashboard, click on Settings via the sidebar menu.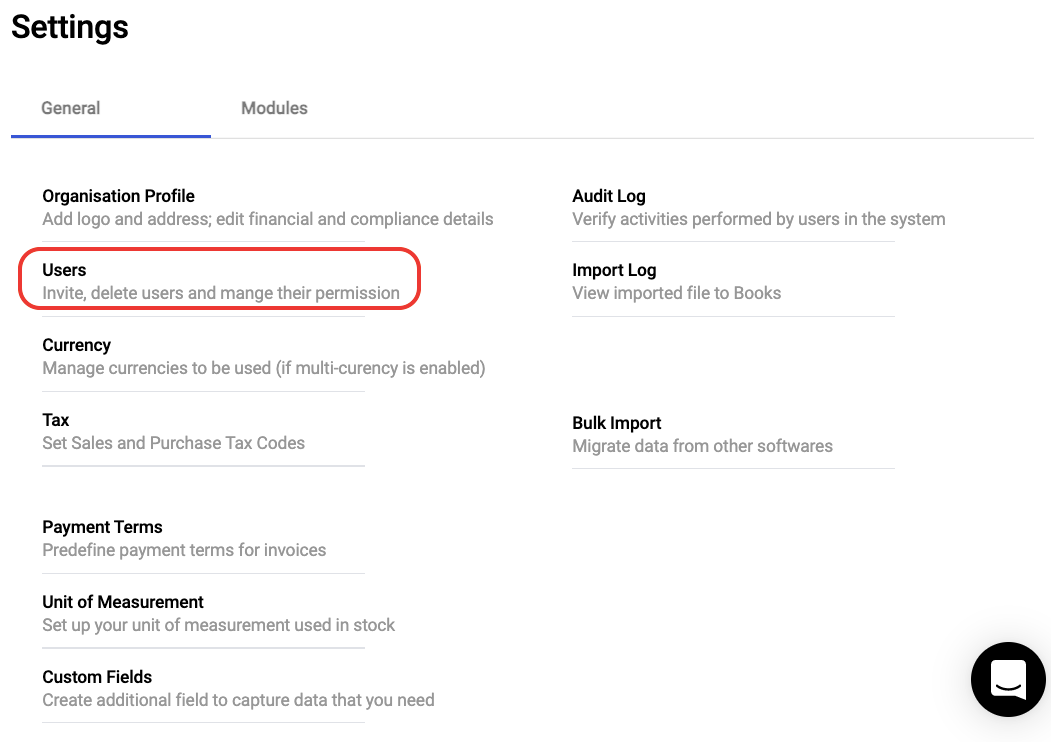 4.  On the setting page, under general, click on users.

5.  Next, you can either click on the user's checkbox or the three dots >> Select Change Role button.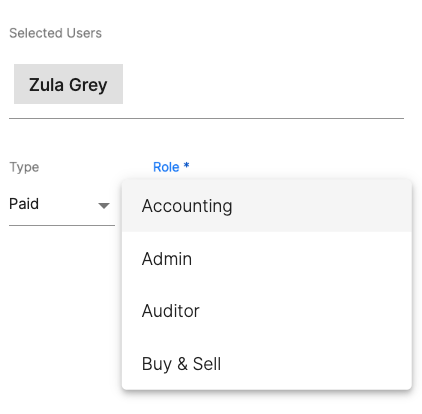 6.  A slider will appear on the left-hand side of the screen. Change the user's role and type.

Second method
Login to Deskera account.
On the All-in-One Dashboard, click on the user management tab via the sidebar menu.

3.  In the user management page, select the checkbox of the user and select Edit.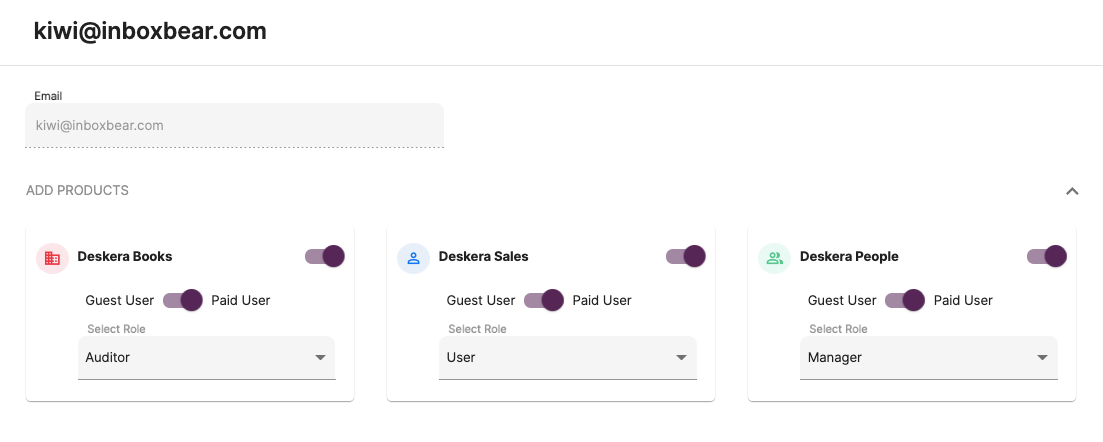 4.  In the user's profile, you can edit the user's role by clicking on the drop-down arrow.
5.  Click on the Save button.
Congratulations! You have successfully learned how to change a user's role in your Deskera account.