Once you have paid your vendors, you can mark the bill document as paid in the system.
To find out more, follow the steps below:
Login to your Books+ account.
Go to Bill Module on the sidebar menu.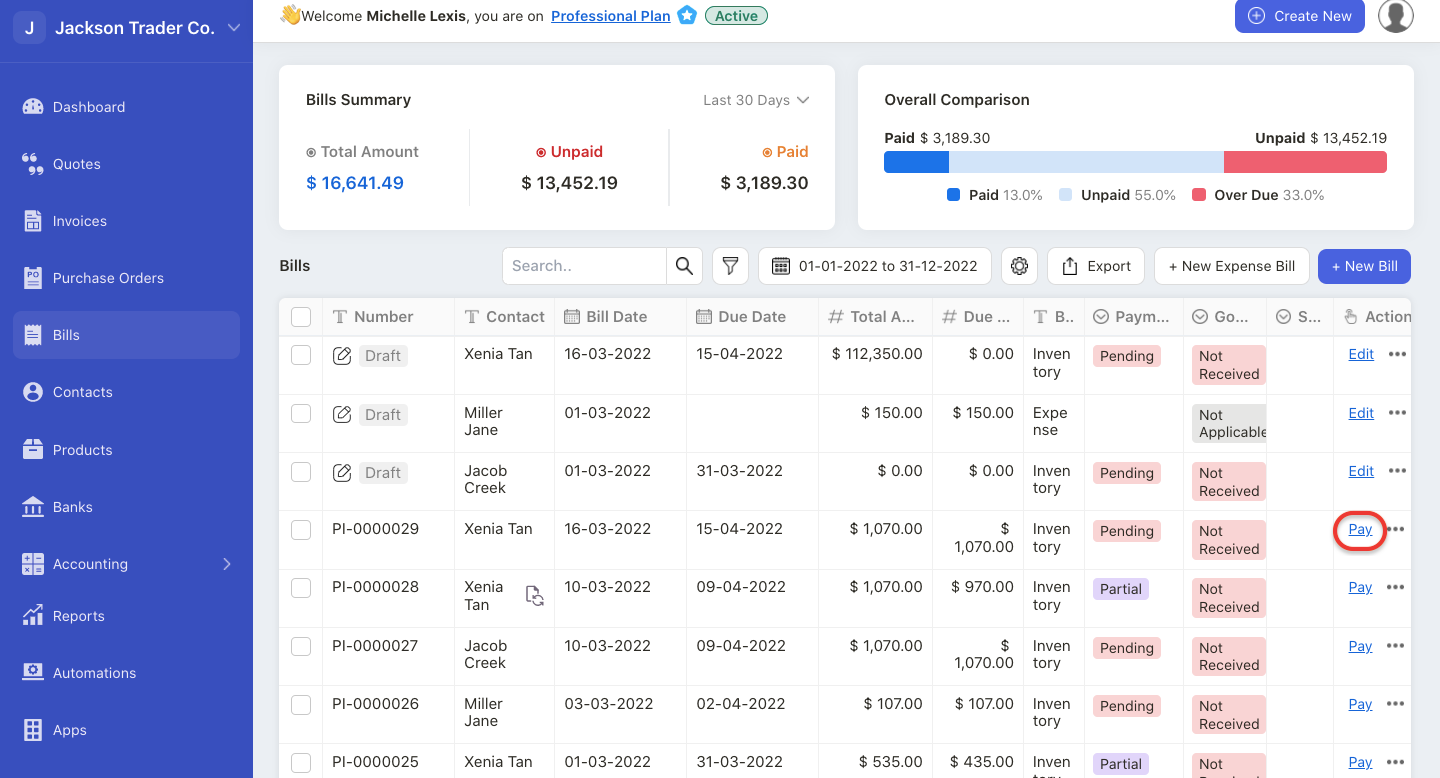 3.  On the respective bill document, click on the Pay button under the actions column.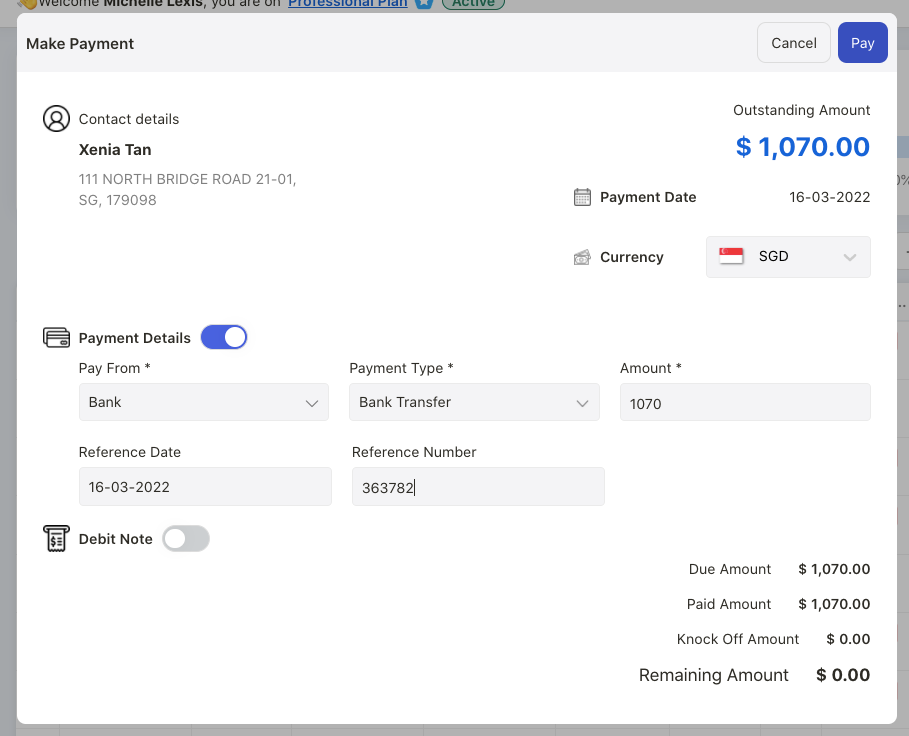 4.  A pop-up menu will appear. Fill in the fields in the pop-up box such as the payment currency.
5.  Enable the payment details toggle. Fill in the fields below:
Pay from: choose the bank to make this payment
Payment type: choose the payment type. This can be bank transfer, cheque, or card payment
Amount: enter the total amount paid
Reference date: enter the payment reference date
Reference number: enter the payment reference number
6.  Click on the Pay button.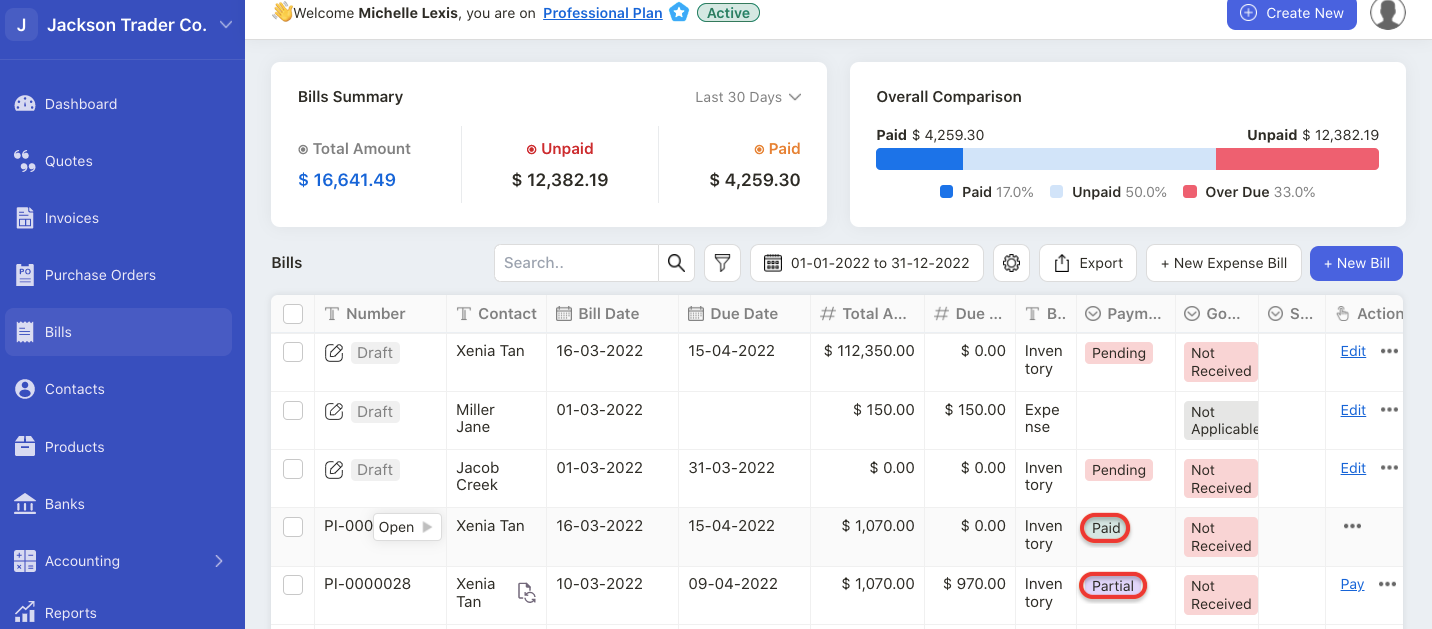 7.  Your bill document will be marked as "Paid" in the Bill Summary List for full payment. For partial payment, it will be reflected as Partial under the payment status column.