Deskera Mobile App allows you to change, delete, and edit the contact details if you wish to do it later after the creation of a contact.
Follow the below steps as given below: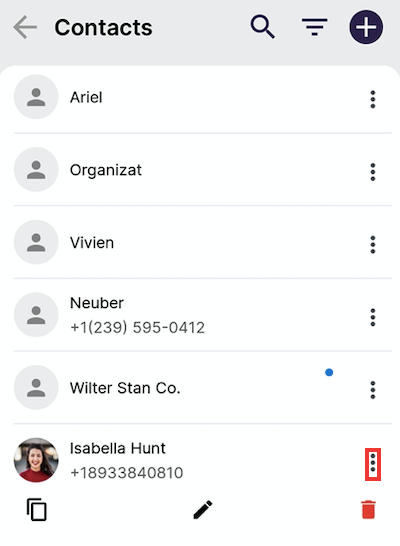 1. Click on the contact tab and select the contact which you have created under people or Organization.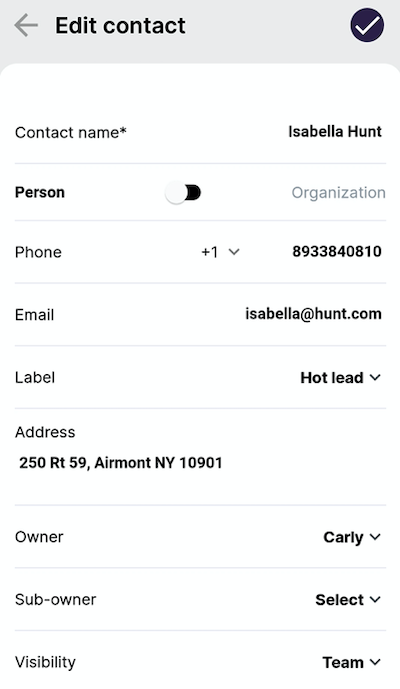 2. Select 'Edit' to make changes to the Contact's details that you have created, 'Delete' to remove a contact, 'Copy" to create a duplicate contact.
3. Change the field in the dialog box and click the 'Save' button if you select the 'Edit' tab.
Congratulations! You have successfully learned how to edit, delete, copy Contact using Deskera Mobile App.