Bills are created to reflect your expenses incurred from buying tangible items such as your products, or from other miscellaneous things, such as buying computers for your office use.
It is also used to record the purchase of intangible items from your supplier, such as services. The Bill is given to the customer by the supplier.
Creating a Bill on the Deskera Books allows you to track your expenses efficiently, and it also serves to restock your inventory for physical Products.
How do I create a Bill?
To start, follow these steps:
Login to your Deskera account
On the bottom left of the screen, click on the Switch To button once logged in.
Select Deskera Books >> The system will direct you to Deskera Books' main dashboard.
Click on the Buy tab via the sidebar menu.
On the Buy tab screen, click on the Create New Bill button.


6.  The window below will appear where you need to fill in the required bill details.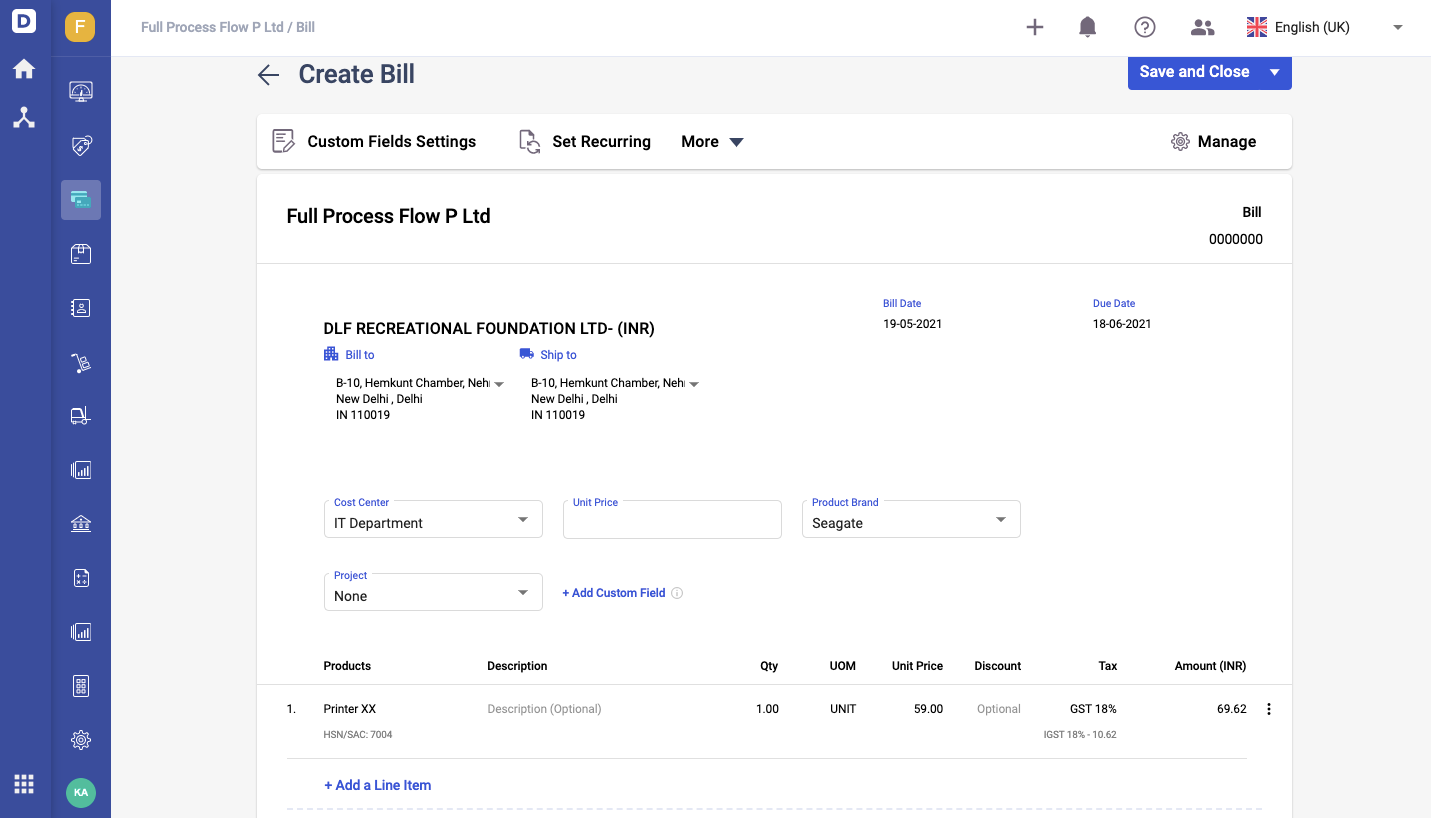 7. Select your supplier's Contact - Learn more about creating Contacts here.
8. Indicate the Bill Date and due date at the center of the page.
9. Select the Products that you have purchased, their quantity, UOM, and any discounts and taxes applicable.
10.  You are allowed to input negative amount for the pricing of each line item without any restriction from the system.
11. You can also indicate if the unit price of the Product is inclusive of TAX by ticking the box 'Unit price is Tax Inclusive'.
12. For Tracked Products, the number of products purchased will update the stock count in our inventory management system.
13. Once finished, you can click the SAVE button at the top right-hand side of the page.

Do note that you can always search for the Bills  by entering your contact name and even the document number on the search records fields.
14. Click on the Filter button to filter the Bills document based on dates.
15. Deskera Books users can export the Bills Summary List and saved them as PDF, Excel, and even CSV files.
16. To mark the bills as goods received in bulk, enable the checkbox of each bill document for the same vendor.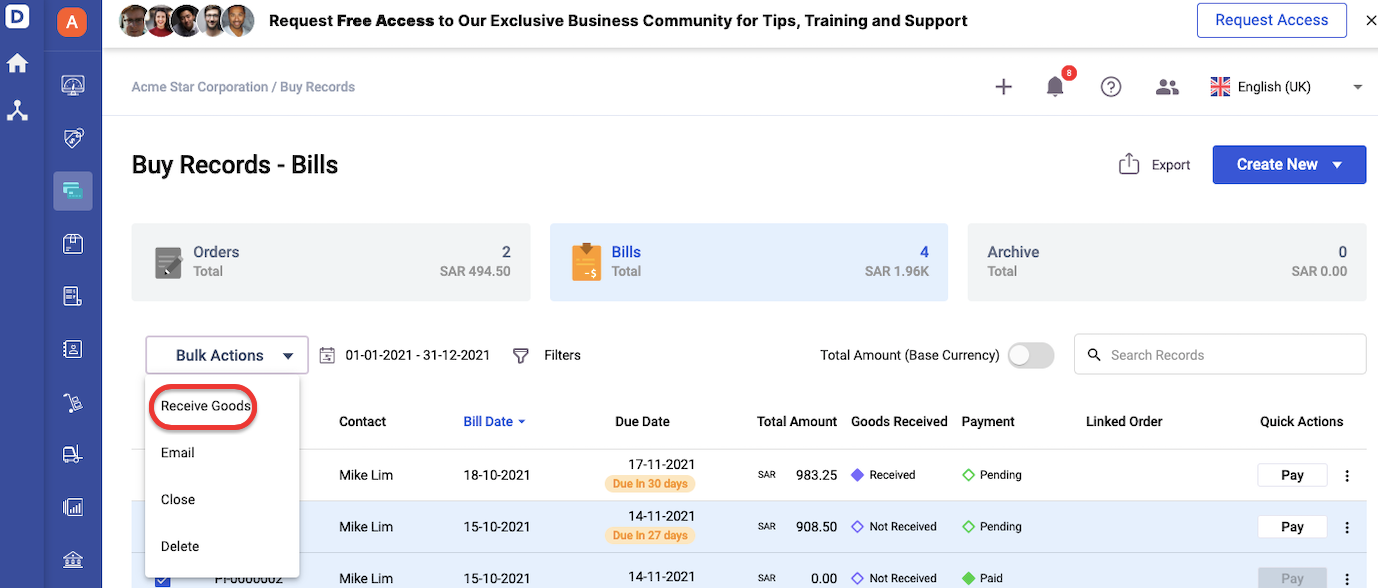 17.  Click on the bulk actions button >> Select the Receive Goods option.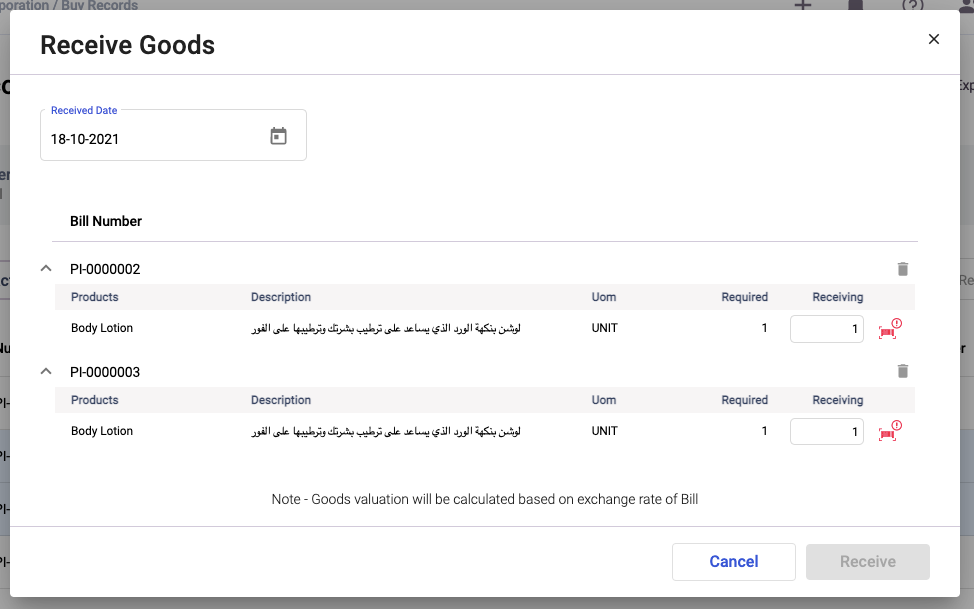 18.  A pop-up will appear as per the screenshot above. Click on the red icon of each line item for the respective bill documents.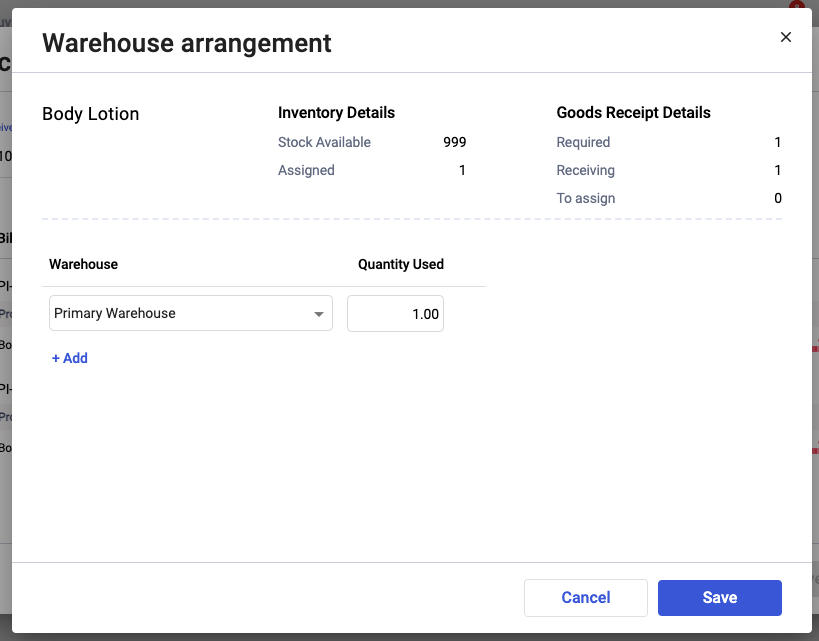 19.  Next, select the warehouse to store the goods and the quantity received from your vendors >> Click Save.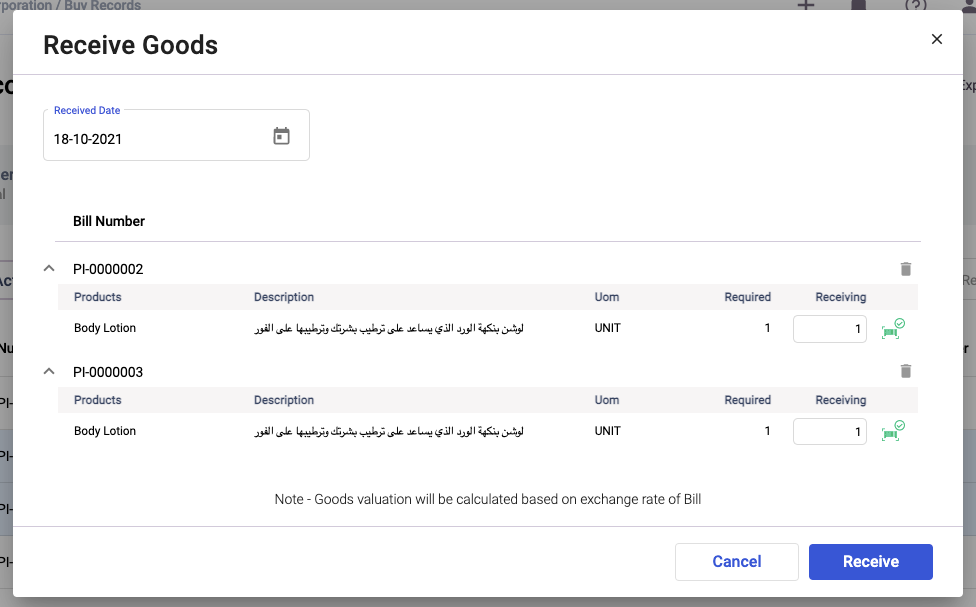 20.  Make sure that all the line items turned green and then click on the receive button to mark the goods for the orders chosen as received.
Congratulations! You have successfully created a Bill.