Tracking the status of your unpaid sales invoices (SI) has never been easier with our Deskera mobile app! You can view which customer has outstanding payments to be paid to you on the go.
It is also crucial to keep track of your customers' payment status as you will be required to complete the sales process promptly.
Hence, your SI records must get updated as and when customer payments are captured so that your financial reports are accurate and up to date!
On the Deskera Mobile dashboard, select the Invoice icon under the Business Modules section to access the Sales Invoice module.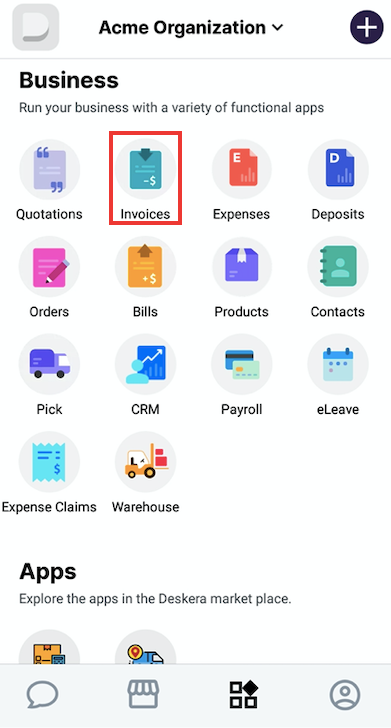 You can view the status of all your sales invoice records. Under the Invoice Records section, you can see the Unpaid status, along with the total unpaid amount of all your sales invoices.
It mainly refers to all outstanding payments that your customers are required to pay.
Tap on Unpaid under Invoice Records.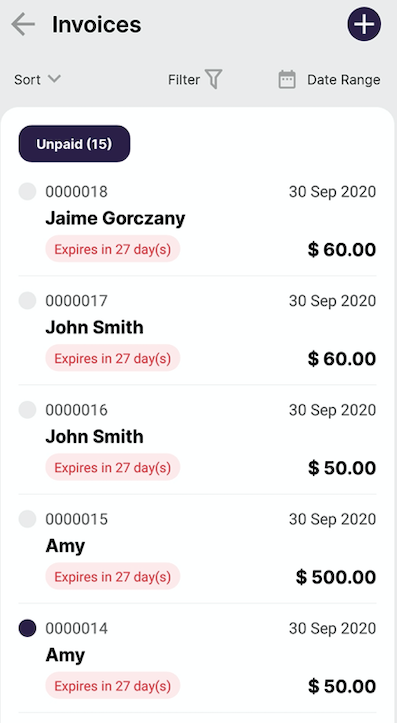 You can view all unpaid sales invoice records, along with the outstanding amount per sales invoice and when the payments are due in Pink.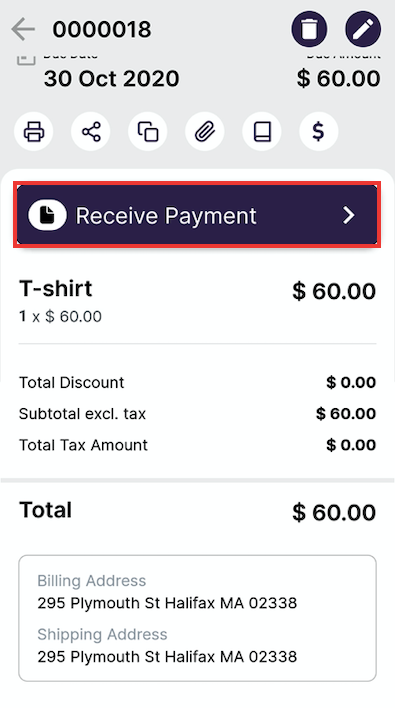 Tap on the receive payment button to make payment against the sales invoice.