After the Debit Note is created, you have an option to view the list of created Debit Notes and also can Edit and Delete the created Debit Notes.
Below are the steps to view, edit and delete the debit notes using Deskera Mobile App,
View Debit Notes:
On the Deskera Mobile dashboard, tap on the Debit Note icon under the Accounting Module section, and you will be able to view the created  debit notes list,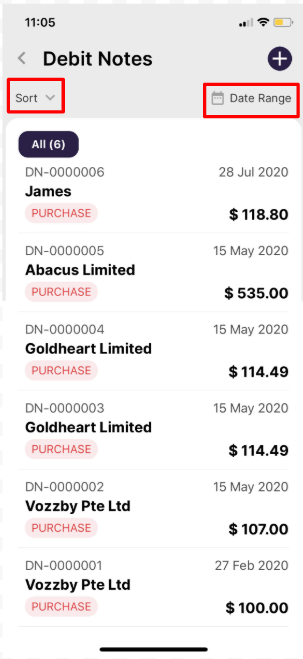 2. By clicking on the sort option, you can sort the Debit Note list in Amount(By Largest/Lowest) or by Date(Latest/Oldest First)
3. By selecting the date range, you can get the Debit note list according to the selected dates.
Edit and Delete Debit Note: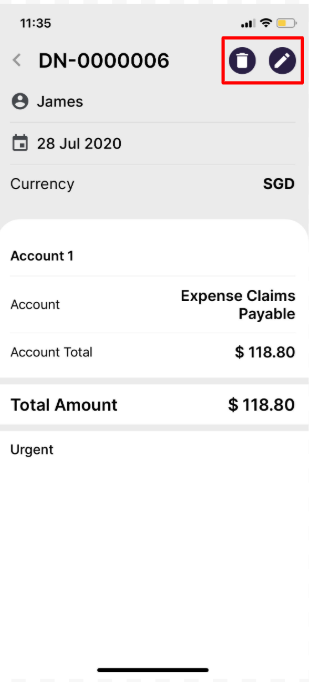 If you wish to update the details in the already created Debit Note, you can do so by clicking on the Edit Icon.
Also, if you want to remove the created debit note from the list, you can do so by clicking on the Delete icon.
Congratulations! You have successfully learned how to View, Edit, and Delete Debit Notes using Deskera Book.