You can generate your financial reports using the cash accounting method in Deskera Books+, besides using the system's default accrual accounting method.
So, before we start, do you know what cash accounting is?
Cash accounting is a method whereby businesses recognize revenues and expenses when cash is received and paid.
On the other hand, accrual accounting recognizes revenue and expenses when transactions occurred, rather than when payment is received or made.
How do I generate financial reports using cash accounting method?
Login to your Deskera account.
Once you are logged in to your account, click on the Switch To button at the bottom left >> Select Deskera Books+.
The system will direct you to Deskera Books' main dashboard.
To view the financial reports, go to Report via the sidebar menu.
The financial statements that you can switch to cash accounting, as per the image below: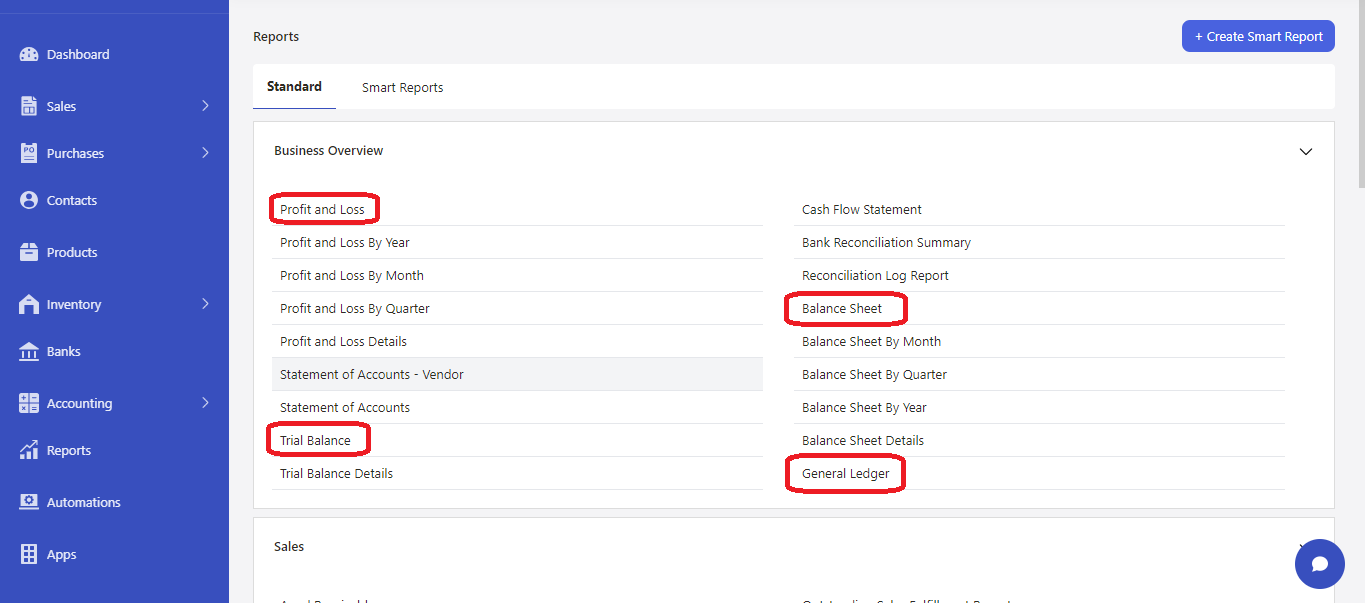 Profit and Loss Statement
Balance Sheet
General Ledger
Trial Balance
6.  On the financial reports page, you can view the reports populated using the accrual method by default.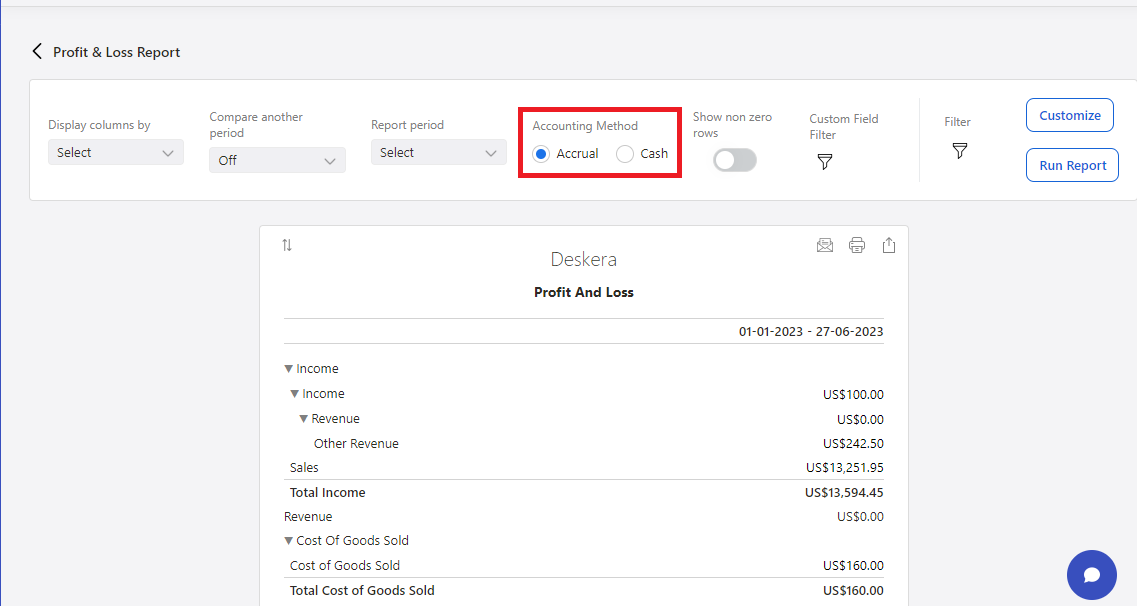 7.  Click on the drop-down arrow and choose cash accounting.
8.  After you have set the report to cash accounting basis, the data will be populated based on all transactions marked using Cash mode in Deskera Books+.