A Profit and Loss statement is a financial statement summarizing your company's revenues, expenses incurred, the cost of goods sold as well as profits and losses during a specified period.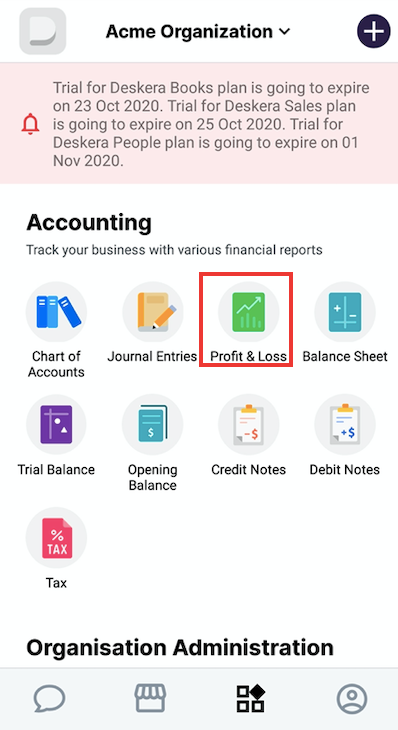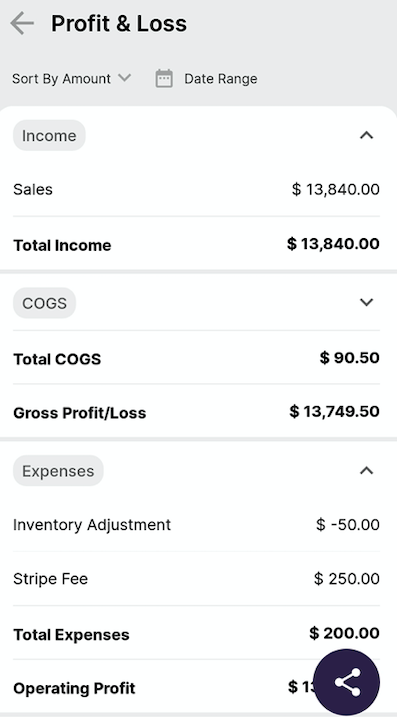 You can customize this time frame to suit your company's needs. Commonly used are quarterly or annual statements. Deskera Mobile App users can also choose to view the report based on the amount from lowest to highest and vice versa.
These records provide sound information on the company's outlook in generating profit and managing its expenses. Click on the drop-down arrow of the respective account to view the sub-account of each main account.
Deskera Mobile App auto-generates your Profit and Loss Statement based on the transactions recorded in the app. Do note that you can't edit or delete the details in the report.
Click on the Share button at the bottom of the screen to share the reports with others or choose print to keep a hard copy of the Profit and Loss Report.