With Deskera People plus now you can create groups of components and benefits, where admin can assign then component groups to Employees.
Lets us see further how to add a component template following the below easy steps.
How to add component templates using Deskera People Plus?
Login to your Deskera People + Account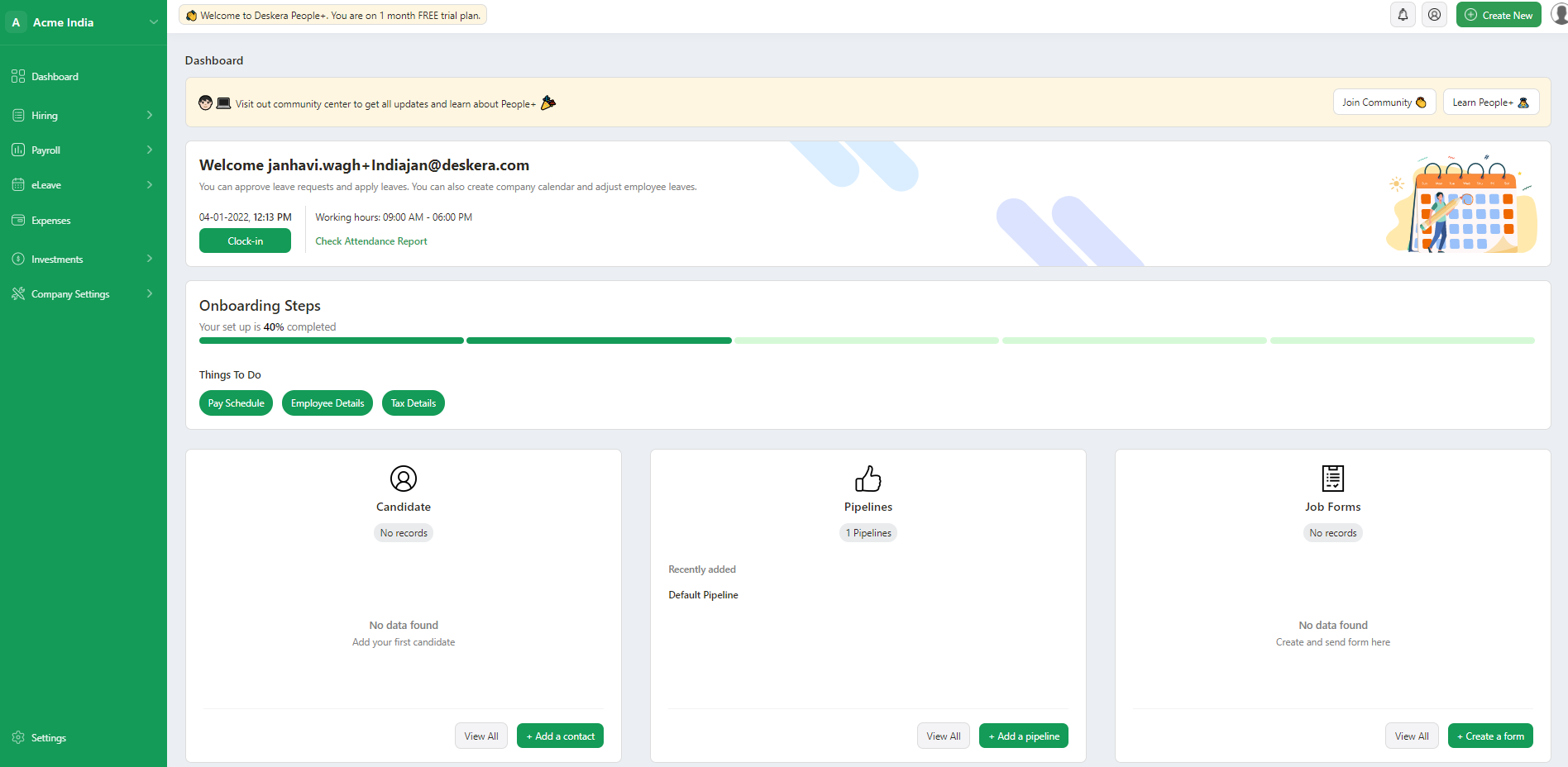 2. After you have logged into your account, you can view Deskera People+ Dashboard. Click on Payroll module on the sidebar menu. Under this, select the Components Template Module.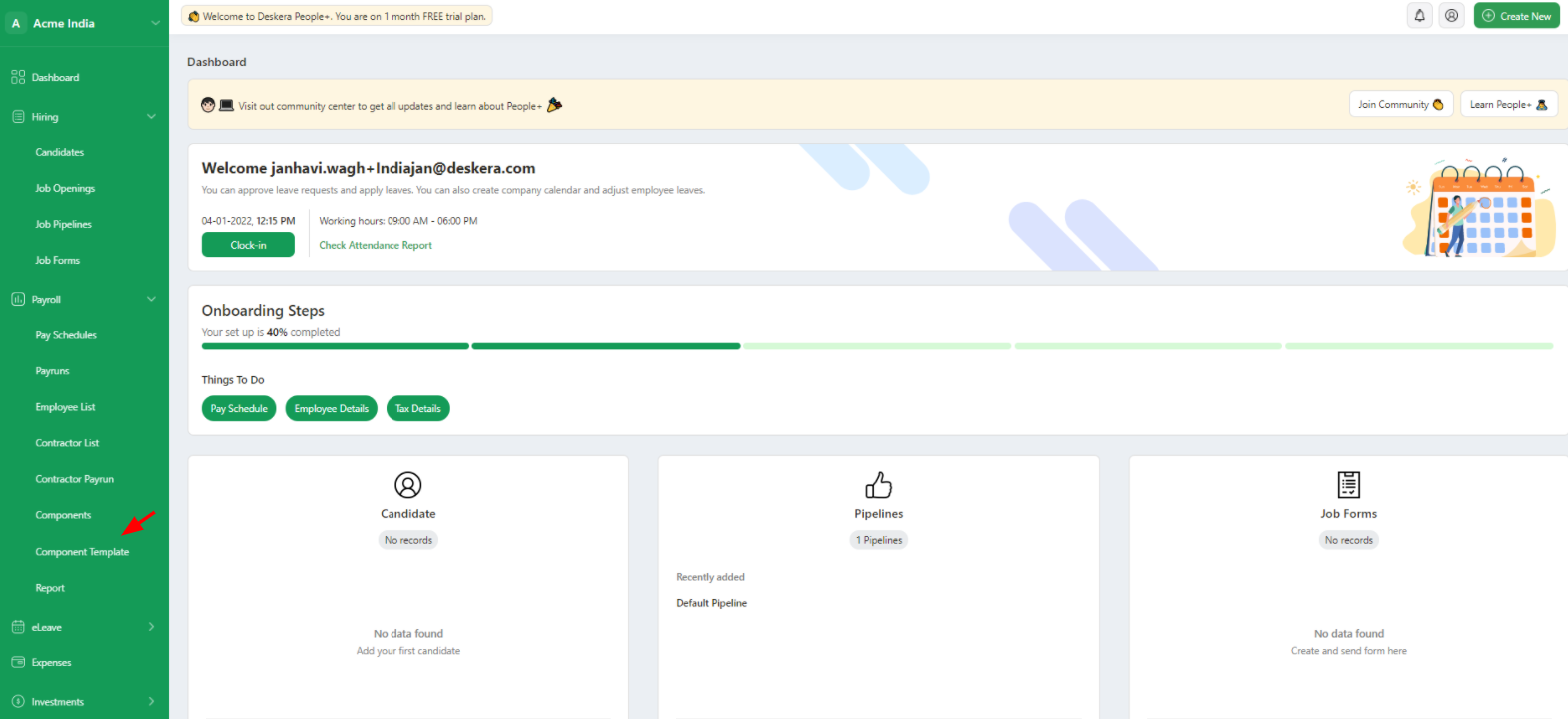 3. A screen will appear where you can create component templates by clicking on the +Add Component Template button.


4. After clicking on the +Add Component Template button below window will pop up where you need to fill in the required information for creating the a new component template.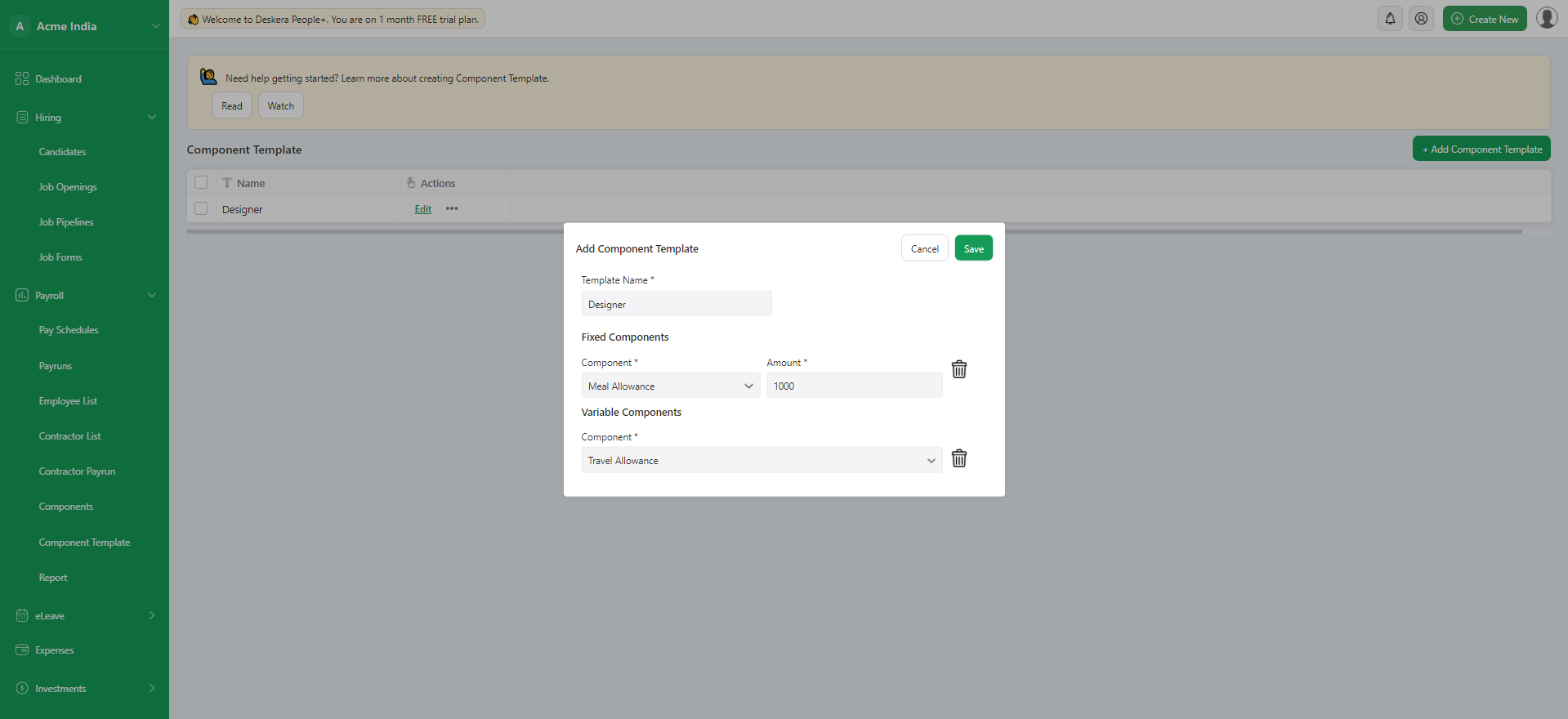 Template Name - Add the component group name.
Add Fixed component from the drop down list and enter the amount
Add Variable component from the drop down list
After filling in the information, click on the Save button and the component template will be added in the system which will be assigned to employees.
If incase, you need to delete the Fixed and Variable components, simply click on the bin icon.
5. Once the component template is created, you can view the same under main component template list screen.

Edit/Delete Component Template
Now let us see how can you edit, delete the component template in the system.
Edit Component template details


Select the component template from the list, if you wish to make the changes. Then by clicking on the Edit button available on top left or  under Actions Column, the component template details editable screen will appear and you can make the required changes. Save it to get the changes reflected further in the system.
2. Delete Component Details

If you wish to remove the component template from the system, select the component template, click on the Delete icon located on the left side of the screen or by clicking on the three horizontal dots, you can delete the selected component template from the system.
Once a Component group is assigned to Employee It'll load all the Components in Employee Details Component section.