Deskera People allows you to assign your employees' access rights to different functions of Deskera People with minimum hassle.
You may assign the different roles of your employee if you transfer them to another department, or if you would like to grant them more accessibility within the system.
As a business owner, you might want to know about the roles available in Deskera People and assign these roles to the right person,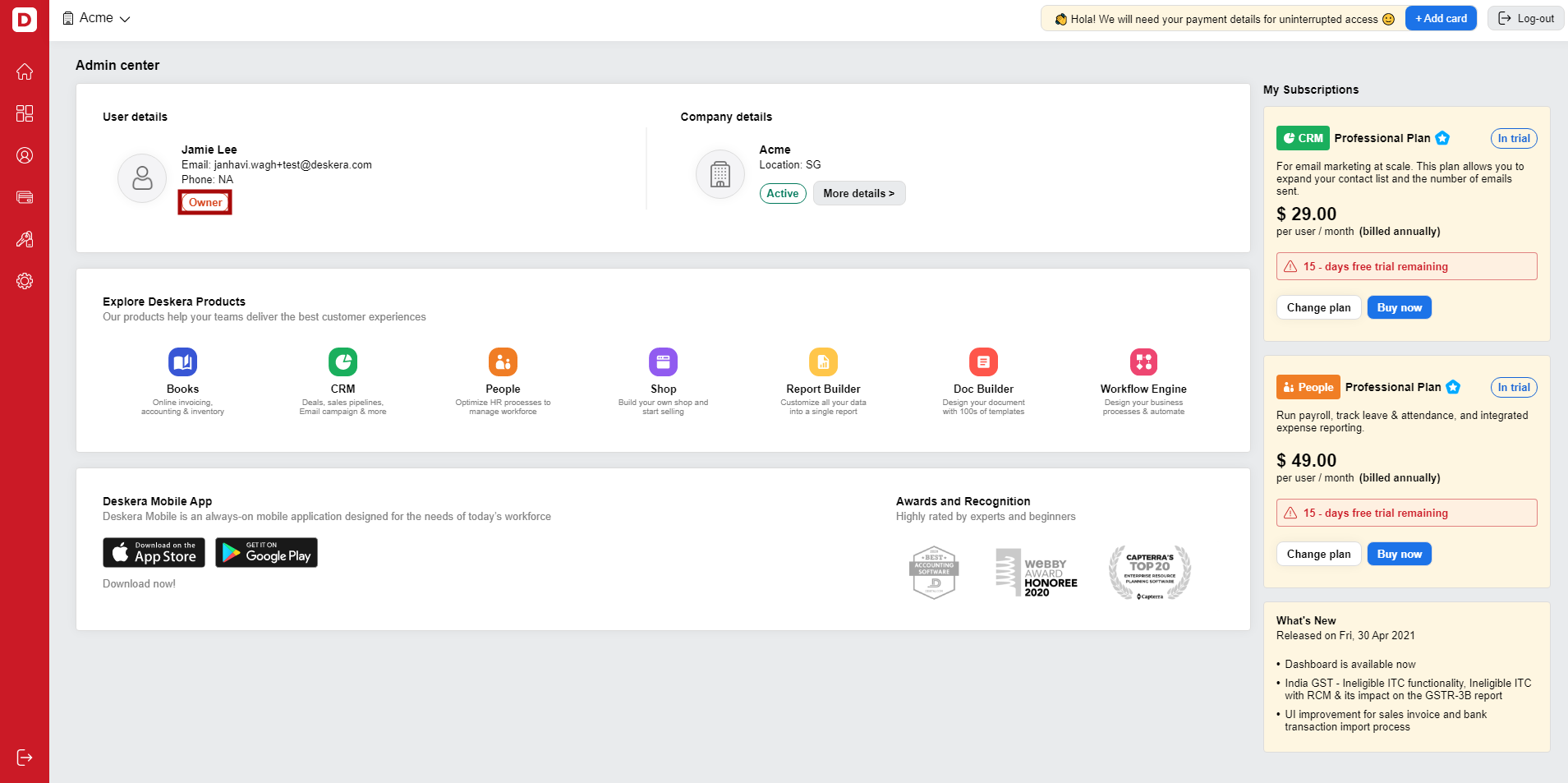 As an owner, and if you already have your current account then,  you can start adding users to Deskera People incase your headcount is increasing.
On the Deskera console after you log in to your account, you can view your role assigned as the Owner.
Let us understand more of these user roles and how to give people access to employees.
How to add user in Deskera People?

After you have logged in the system, on the side bar menu, click on User Management module.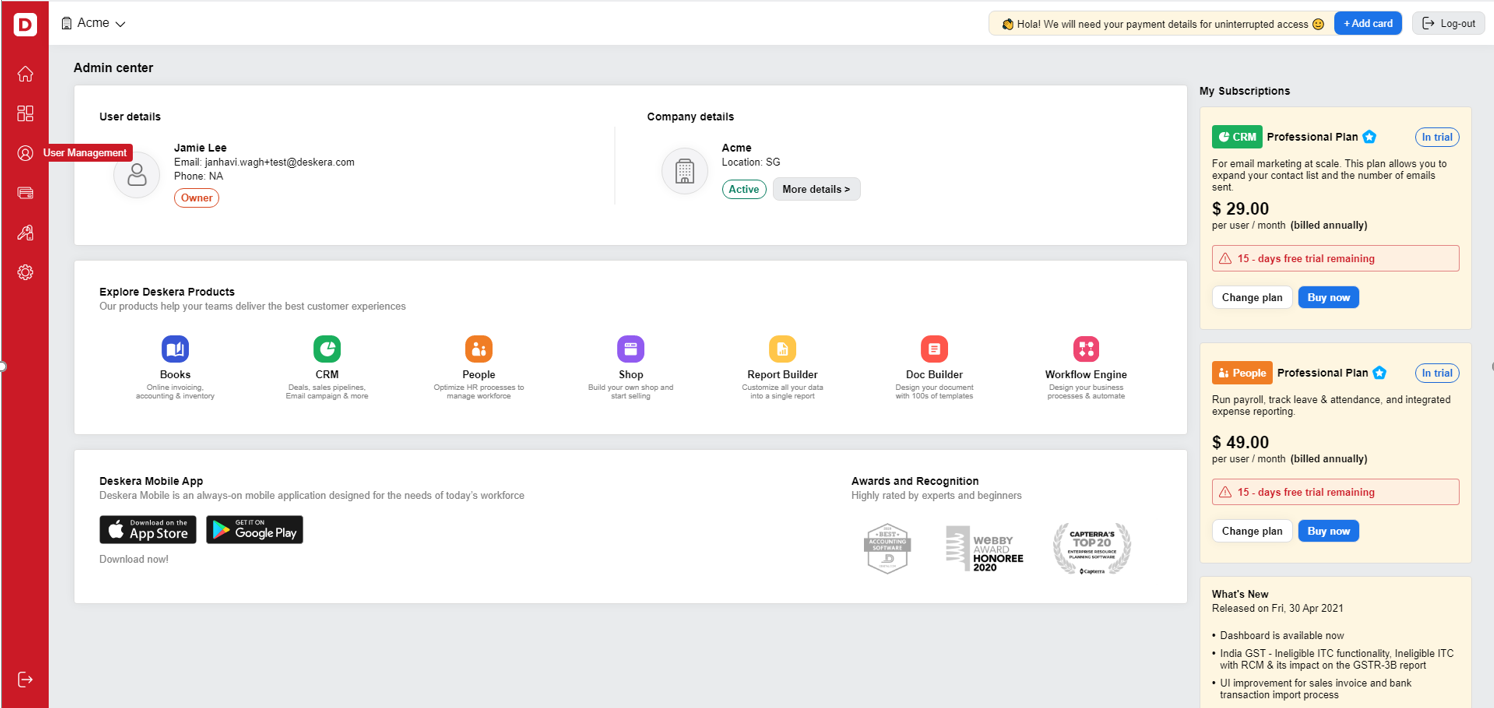 2. Next, to add the users, click on the +Add User tab on the top right side of the screen,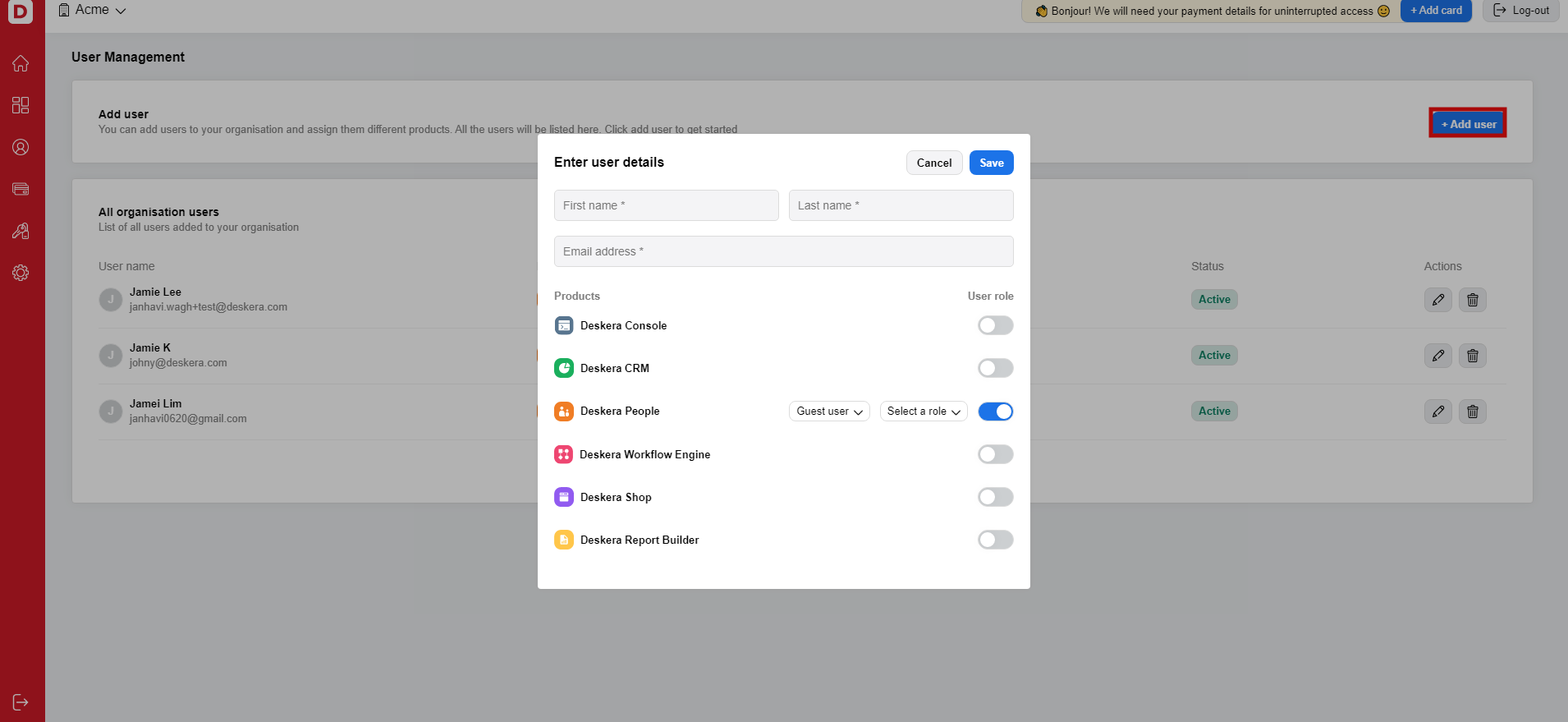 3.  A pop-up screen will appear, where you need to fill in  your employee's first name, last name, and email address.
4, Next, you need to enable the Deskera People toggle, and select if the user is a paid or a guest user.
- If you select Paid User, you can select the role to Admin, or Normal User/Employee.
- And, for Guest User, you can only have an option for Normal User/Employee role.
5. After all the details are filled in and the role has been assigned, click on the Save Button.

6. Under the User Management module, you can view the added user.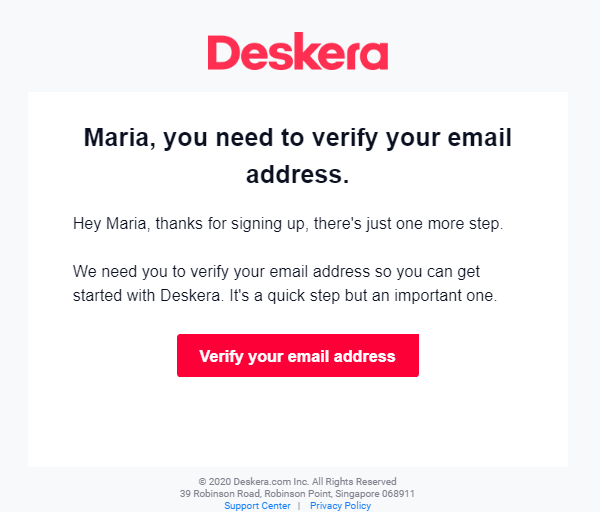 7. Then the user will receive the verification email, where he/she needs to verify the email address. After the email verification is done, user is now able to access your organization for Deskera People Module
What are the difference between the user and admin roles for Deskera People?
Refer to the table below, to understand the roles assigned to User and Admin in Deskera People.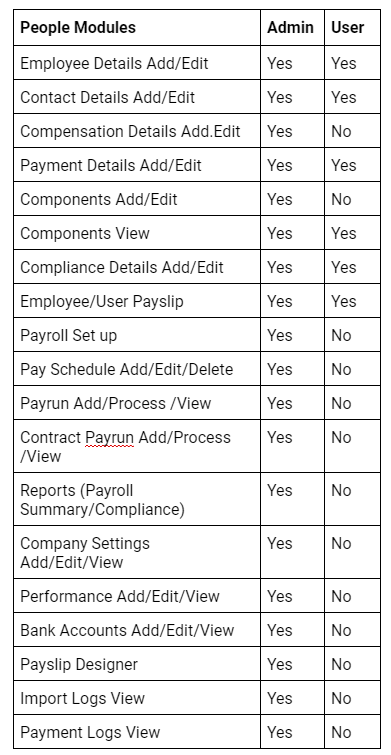 From the above table it is clear now what roles are applicable to User and Admin. Considering this, likewise you can assign the roles to your employees.