Proper planning and segregation of work will save so much of your time, helps to increase productivity as well as efficiency at work.
With Deskera CRM system, users can now create their activities, view the tasks they are assigned to, update their calendars, and get their job done upon completion date.
Follow the steps below:
Login to your Deskera CRM account.
Next, click on the Activities tab via the sidebar menu.

3.  Select the Add Activity button.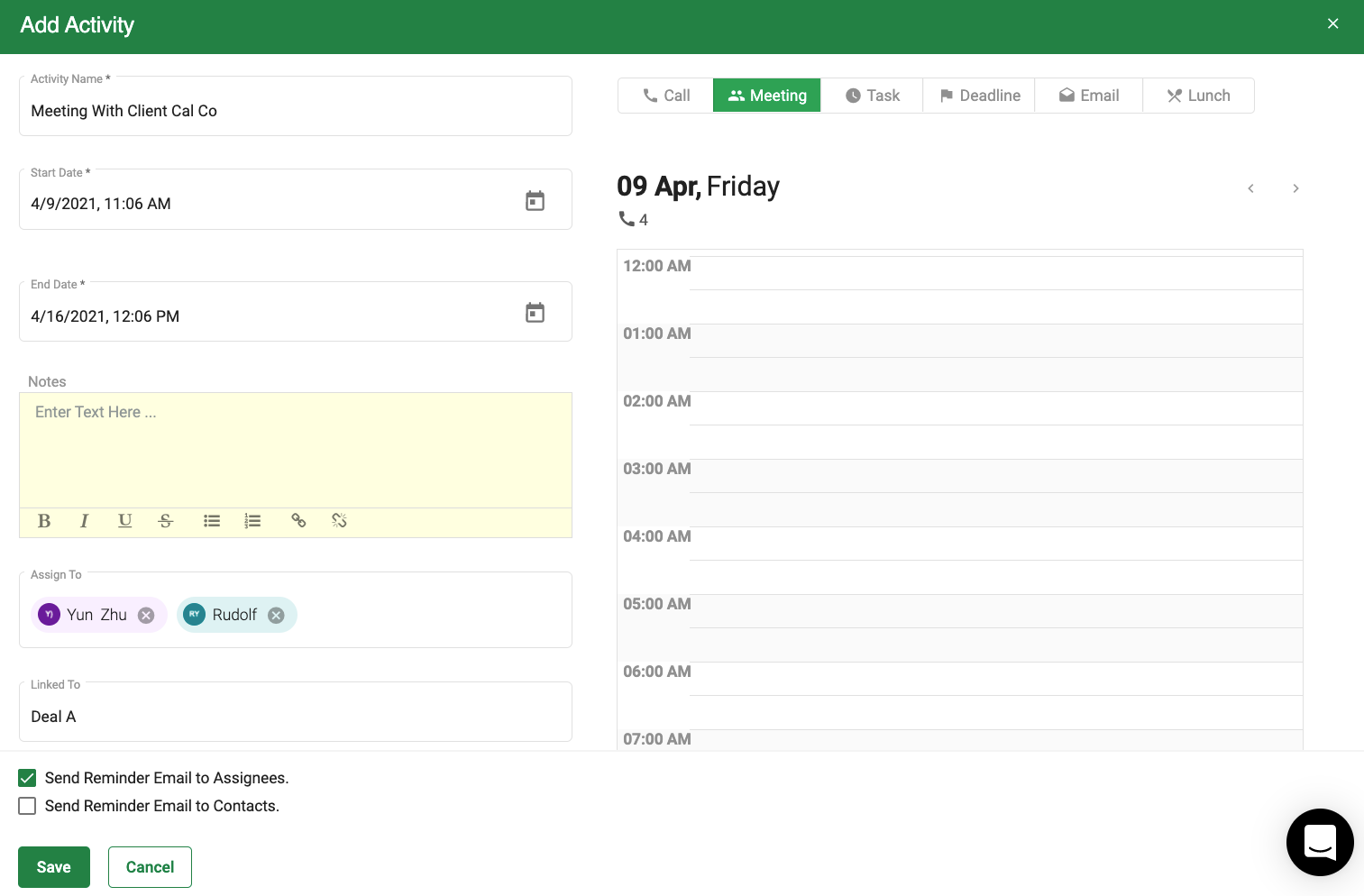 4.  A slider will appear and you will need to fill in the following fields:
Activity Name:  Eg. lunch, meeting, calls, tasks, etc
Start Date and Time: The starting date and time of the activity
End Date and Time: The ending date and time of the activity
Notes:  Short descriptions about the activity
Assigned to:  Any of the user with the responsibility to complete the task
Linked to: Indicate the deal that is linked to this activity
Deal:  Contact that is in charge of the deal
Organization:  The organization the contacts are from
Tick the 'Mark as done' upon the completion of the activities.
Tick both the checkboxes if you wish to send email notification to the assignees and contacts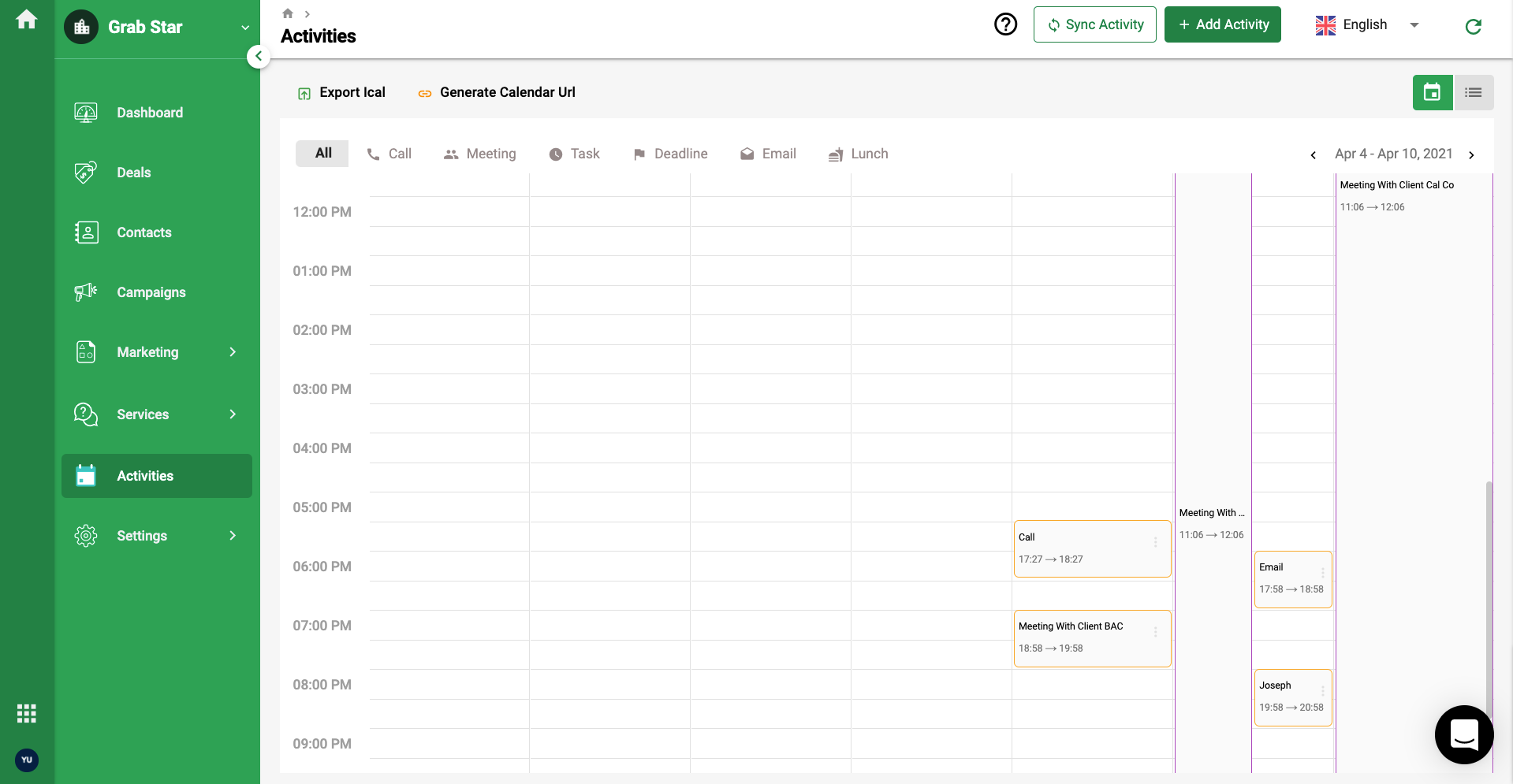 5.  Finally, click on the 'Save' button to record the activity, and you can view this activity saved in the calendar.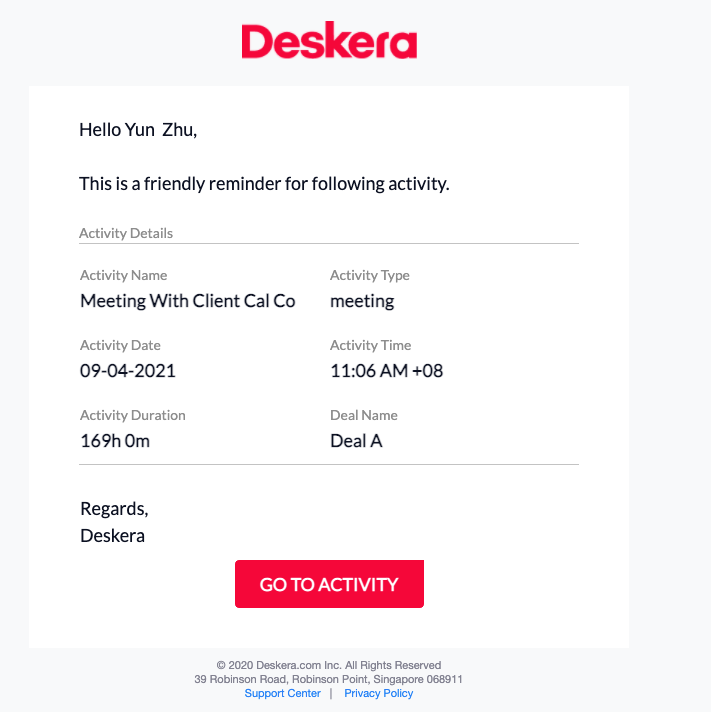 6.  The assignees and contacts will receive the email notification as per the image above for the scheduled activity.
Note: The deal, person, and organization fields are not mandatory to fill in.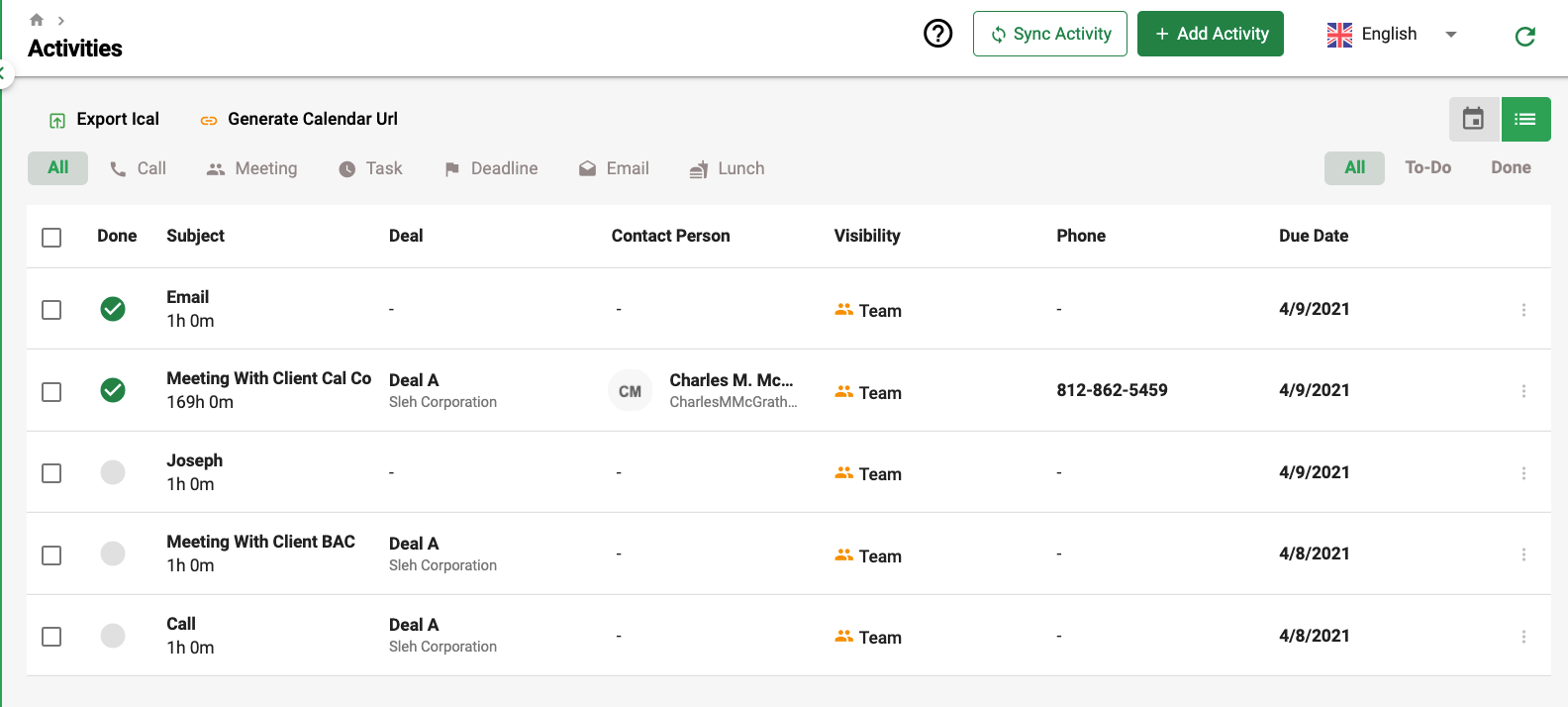 7.   You can also choose to view the activities using the grid view layout.
8.  Click on the export iCal button to export the calendar to your desktop/laptop.