After creating the Custom Fields Master, you may now apply the custom fields you have assigned to specific Modules previously.
Make sure that you have enabled the visibility of the fields created in the Custom Field Master to apply those fields in each Module stated here.
Contact Module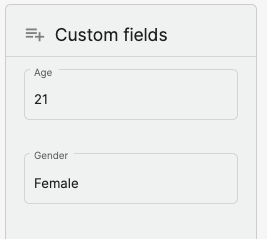 When you're creating a contact, scroll till the bottom of the page.
You will see the additional fields you have created in the Custom Fields Master appearing in the dialog box.
The values you have indicated previously will be showing here as well. The image above shows the additional fields created mapped from the Custom Fields Master.
Deals Module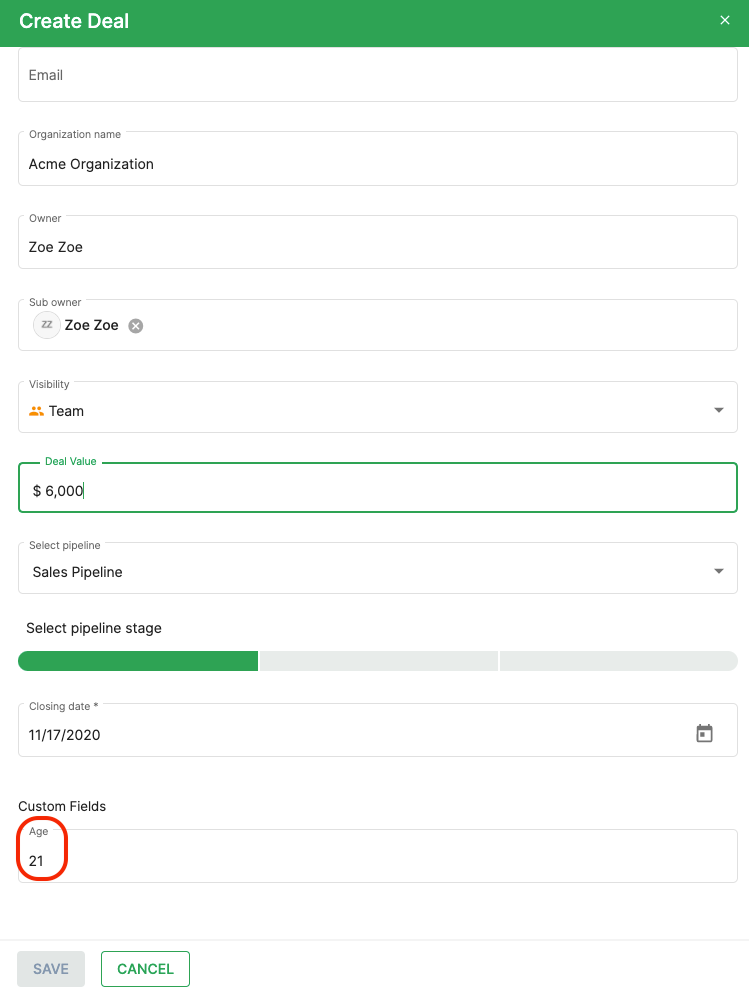 You can also add the new custom fields in the Deals Module as well. Go to the Deals on the sidebar menu.
Click on the 'Add Deals' button on the top right of the screen. A dialog box will appear, and you can scroll till the end of the box.
You will come across the additional fields with the values you have indicated in the Custom Field Master.