To un-assign a user's role in Deskera Books, you can follow the steps mentioned below:
Login to Deskera Books account.
Click on the Switch To button at the bottom left of the screen. Select Deskera Books.
On Deskera Books' Main Dashboard, click on Settings via the sidebar menu.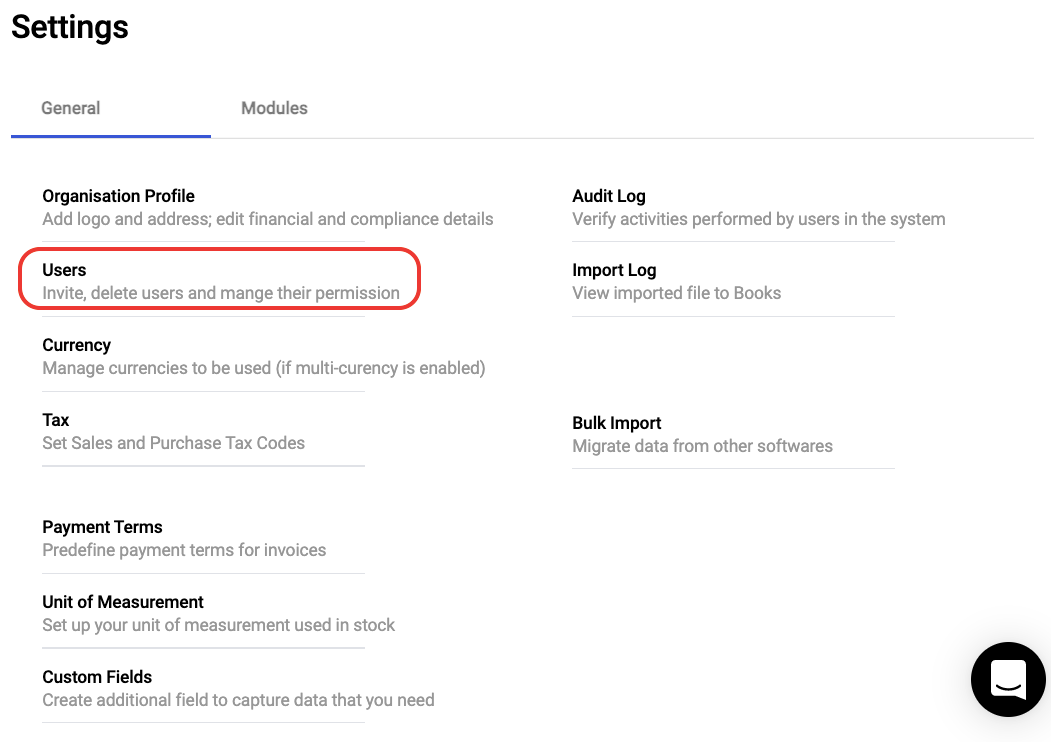 4.  On the setting page, under general, click on users.

5.  In the user's page, you can click on the user's checkbox or three dots >> Select Un-assign Role
6.  You will be prompted with a message saying that "Do you want to unassign the user's role?". Select Yes.

7.  The user's role will be updated accordingly.
Congratulations! You have successfully unassigned a user's role.