Once you have successfully created your Deskera account, you can view the Deskera All-in-One Dashboard.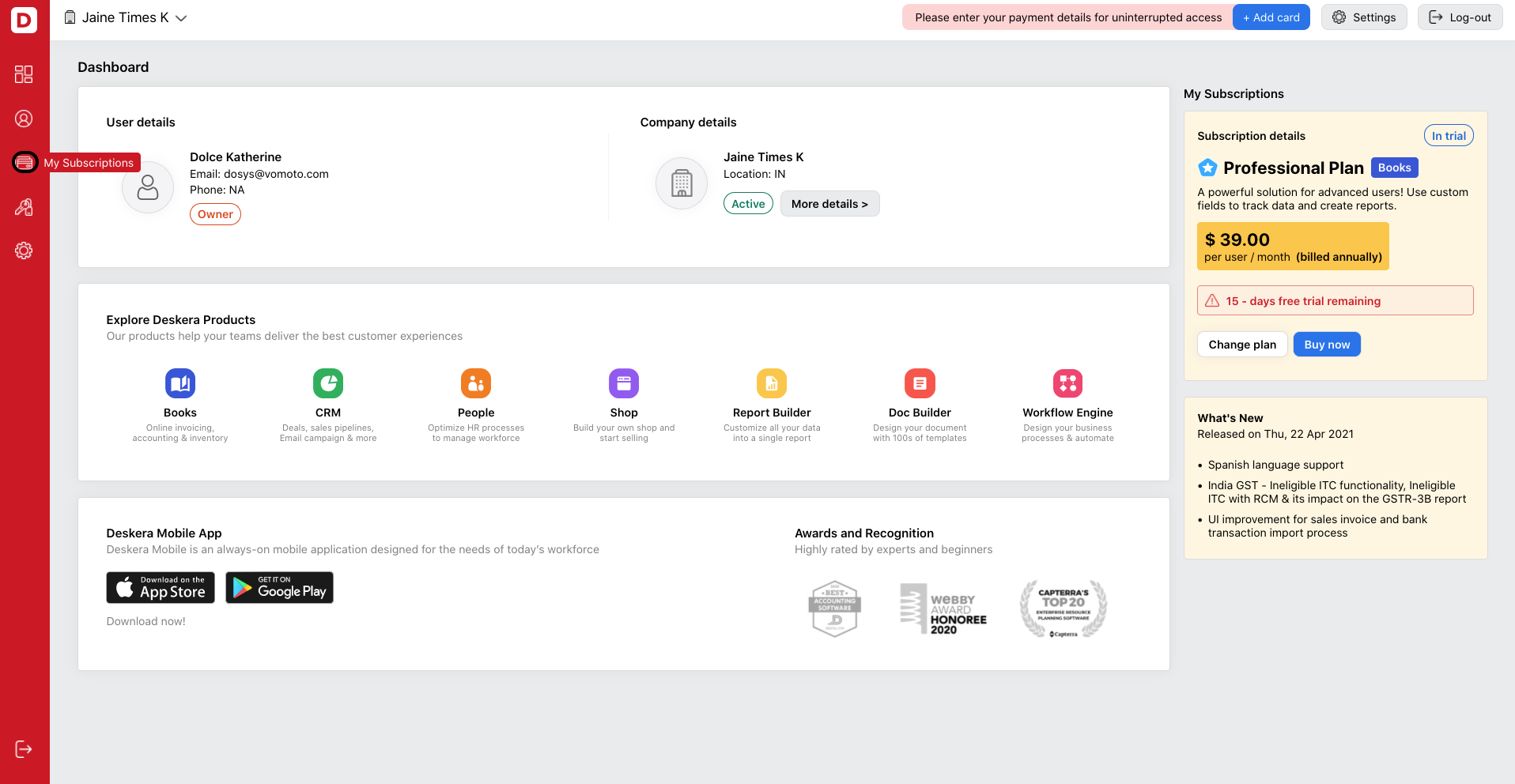 You can choose to activate a 15-day trial for each of the products available; Deskera Books, Deskera Sales, and Deskera People.
Once you have activated the free trial,  the system will direct you to the respective product's main dashboard.
How can I view my billing details?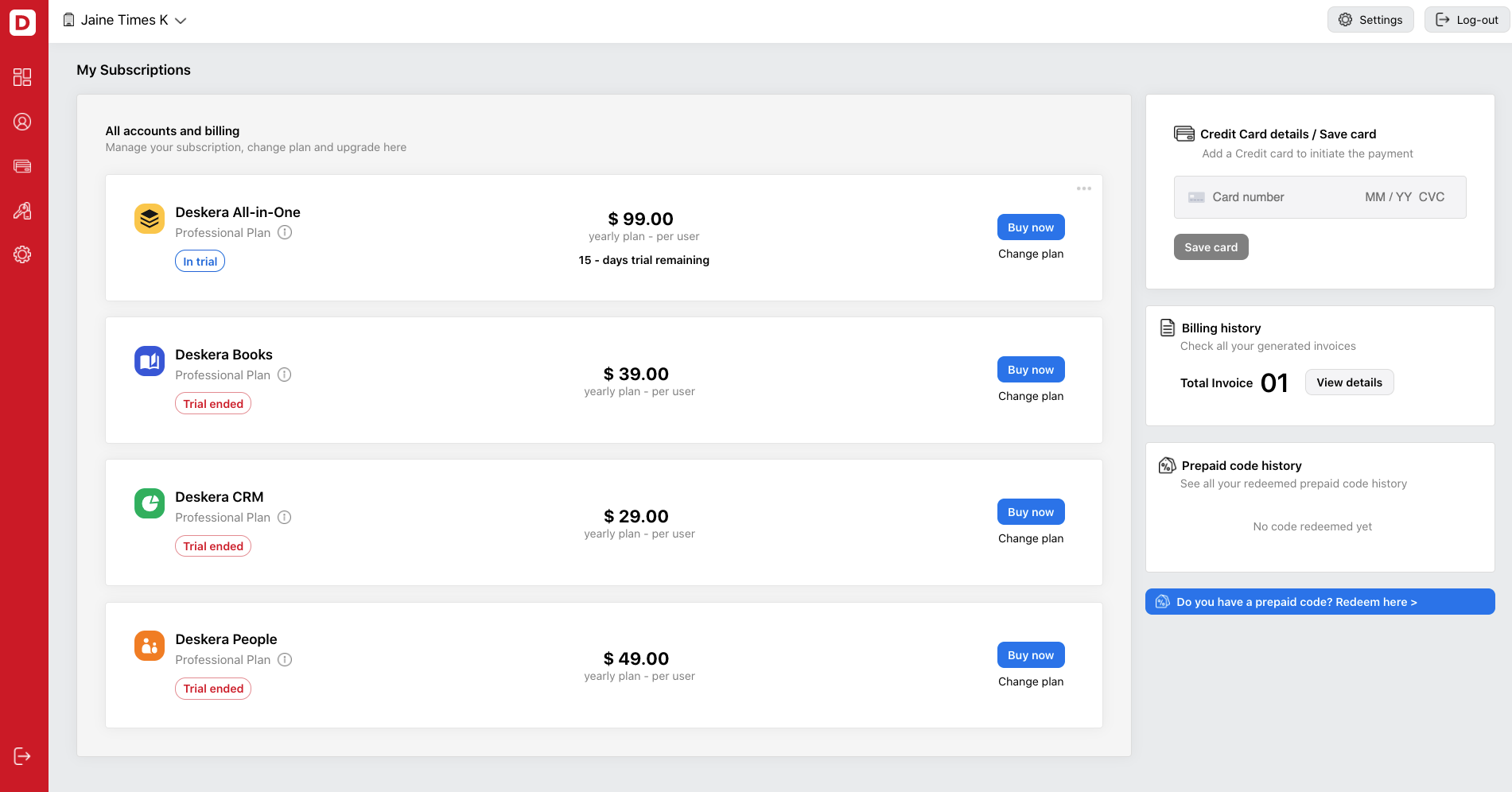 In Deskera Main Dashboard, click on My Subscription via the sidebar menu.
On this page, you can view your subscription plan. You can also choose to buy any of the plans available by clicking on the Buy Now button.
Your billing details, such as your card number, will be visible here as well.
Click on the button "Do you have a prepaid code" to enter any prepaid codes you have so you can have access to your account.

5.  Enter the prepaid code and validate it. After saving the prepaid code, you can view it under the Prepaid Code History.
How can I view my company's details?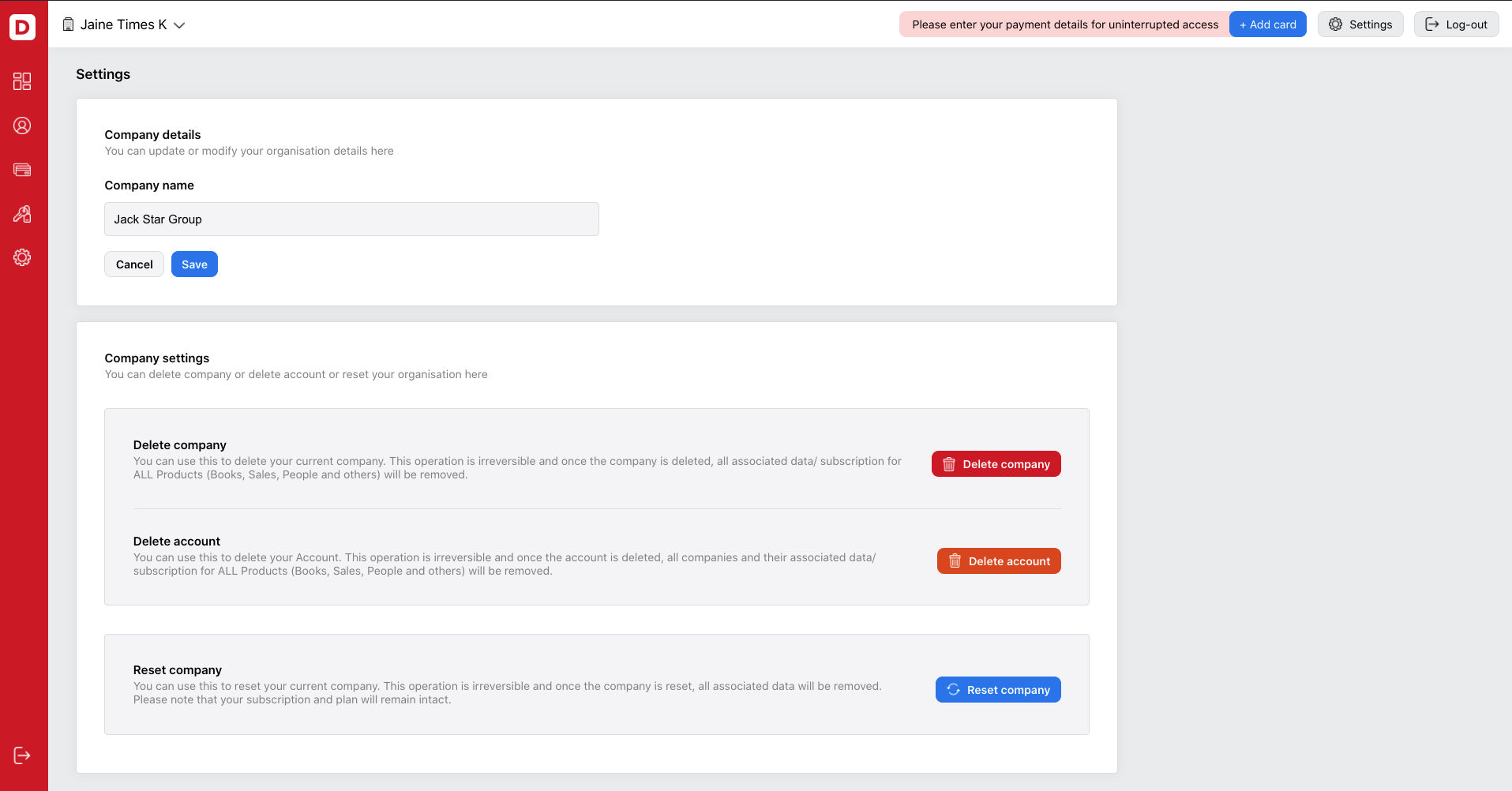 In Deskera Main Dashboard, click on the More Details button or Setting button at the top panel.
2.  On this page, you can:
Company Name - Edit your company name and click on the Save button
Delete company - Remove the organization from your account.
Delete account - Deactivate your account entirely from our system.
Reset company - You can use this to reset your current company to start from scratch again. Please note that all your data in Books, Sales, and People will be removed as well.
Please note that deleting your company and account is irreversible.
Once you have deleted the account or company, you cannot recover the deleted data.